I'm sharing with you today the sweet details of my little girl's French bedroom. It's the sweetest room you'll ever see!
I gave my little girl the French bedroom of my dreams. Here are all the details of this green, pink and gold French bedroom.
Luckily my daughter is a girly-girl and likes frilly things (although as of recently she's in to blue and wants me to change everything!).
Putting the details of this French girl's bedroom was so much fun! I've shared posts already on this bedroom that you can find here:
Green, Pink and Gold French Girl's Bedroom
DIY Pinch Pleats with No Sewing
Add French Details by Piping on Furniture
How to Hang Wallpaper on One Wall
Let me show you the details of my little girl's French bedroom!
First, let's take a look at the before photos again. This is what the room looked like when I first toured the house.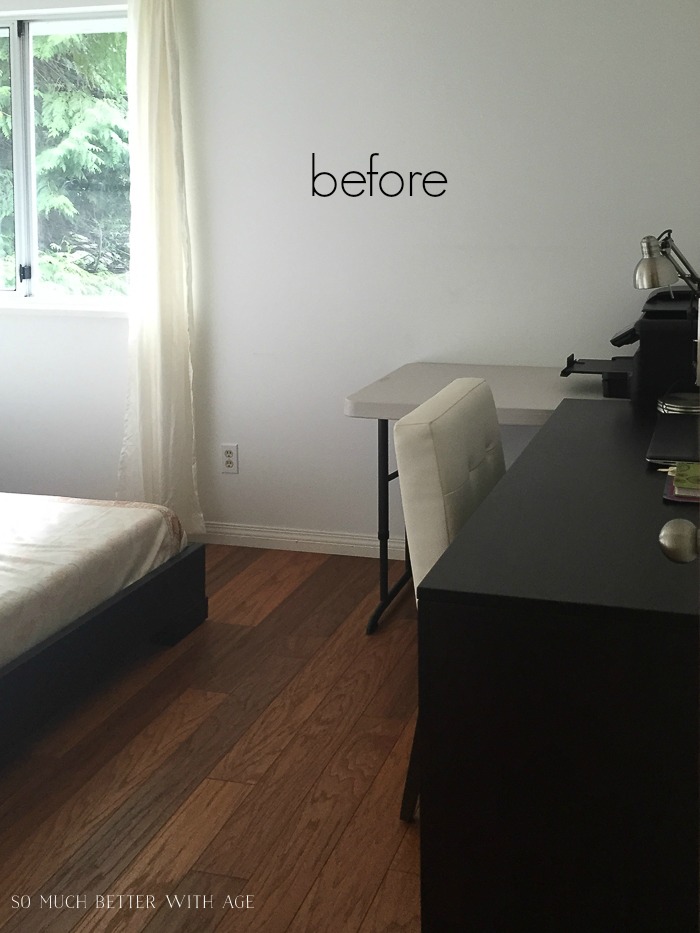 And this is what it looks like now!
This post contains affiliate links for your shopping convenience. Click to read my full disclosure policy.
I made the floral garland as a project in my book, French Vintage Decor.
This beautiful Eiffel tower musical globe is from Home Sense.
I decoupaged the wallpaper onto this side table (another project from my book, French Vintage Decor).
I painted this vanity just like the dresser and added French detailing with piping!
(A technique I developed using drywall compound and a piping/decorating bag)
Here are the Paul de Longpre floral artwork that I put together in frames I painted gold with my own Vintage Gold paint (in collaboration with Fusion Mineral Paint).
This porcelain figurine is adorable and was passed down to my daughter from Aaron's family. It's the perfect match!
I brought back this little green and gold porcelain chest from my trip to France. It was one of my first purchases at the brocante market in Eymet.
The funny thing is I didn't even have this room decorated yet but I think in the back of my mind I wanted her room to have green and gold in it.
This pink and gold jewelry holder is from Home Sense too.
I brought back this little market basket from France as well.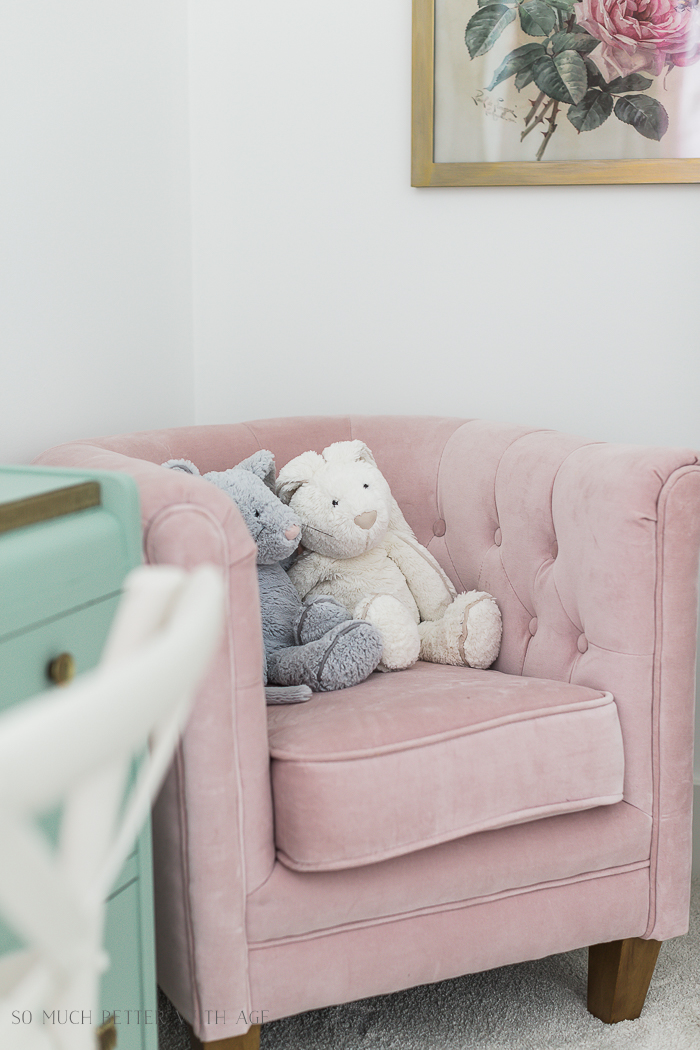 I hope you enjoyed all the sweet details of my little girl's French bedroom. I just wish it was my bedroom!
Sources:
Make sure to pin it for later!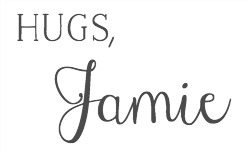 Click in Case You Missed:
Piping on Furniture – Add French Details to a Plain Dresser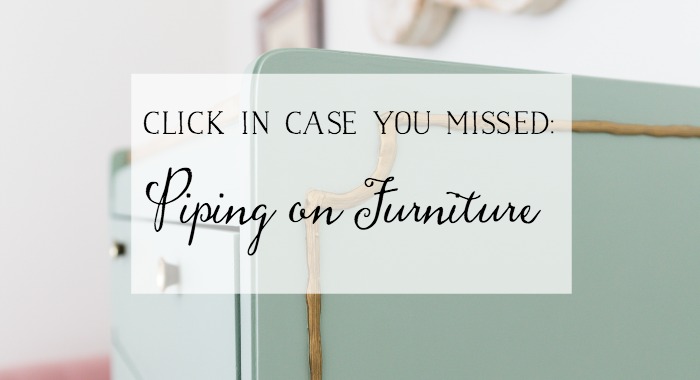 DIY Pinch Pleats with No Sewing