Thanksgiving Napkin Transfer Tutorial
THIS THANKSGIVING NAPKIN TRANSFER TUTORIAL IS THE SWEETEST WAY TO ADD A SPECIAL TOUCH OF VINTAGE TO YOUR TABLE SETTING THIS SEASON.
When I was in France I noticed that the vintage style napkins (or serviettes) that they used were ginormous. Like the size of a tea towel. At first I thought this was odd. I'm not that messy, how rude. But then I thought well, actually, I can be messy at times so maybe this is a great idea.
Using tea towels, I've made them into vintage style napkins that guests could take home as gifts!
I'm Canadian so we already had our Thanksgiving last month but I really wanted to share this DIY project with you as it's still fall and I love seeing how everyone decorates their tables around this time of year.
Thank you so much for inviting me to this fabulous blogging group tour, Kelly from Live, Laugh, Rowe and Jenn from My Fabuless Life. Be sure to check out the other fabulous tours to get lovely inspiration and ideas for your Thanksgiving this year.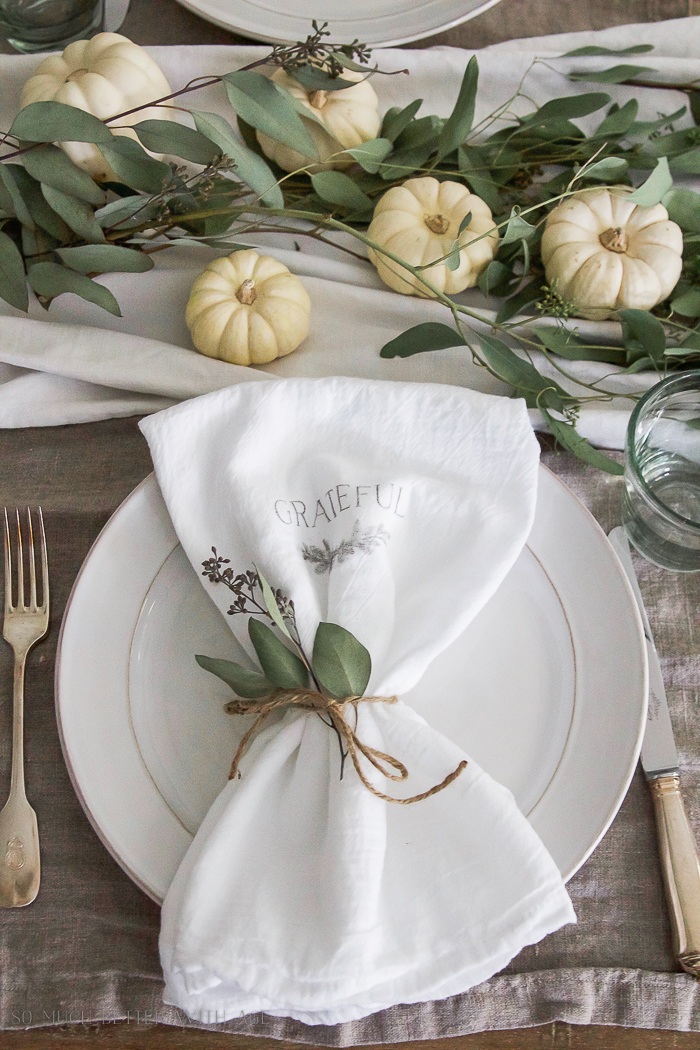 Disclosure: This post may contain affiliate links. Please read my disclosure policy.
To begin you'll need,
Supplies: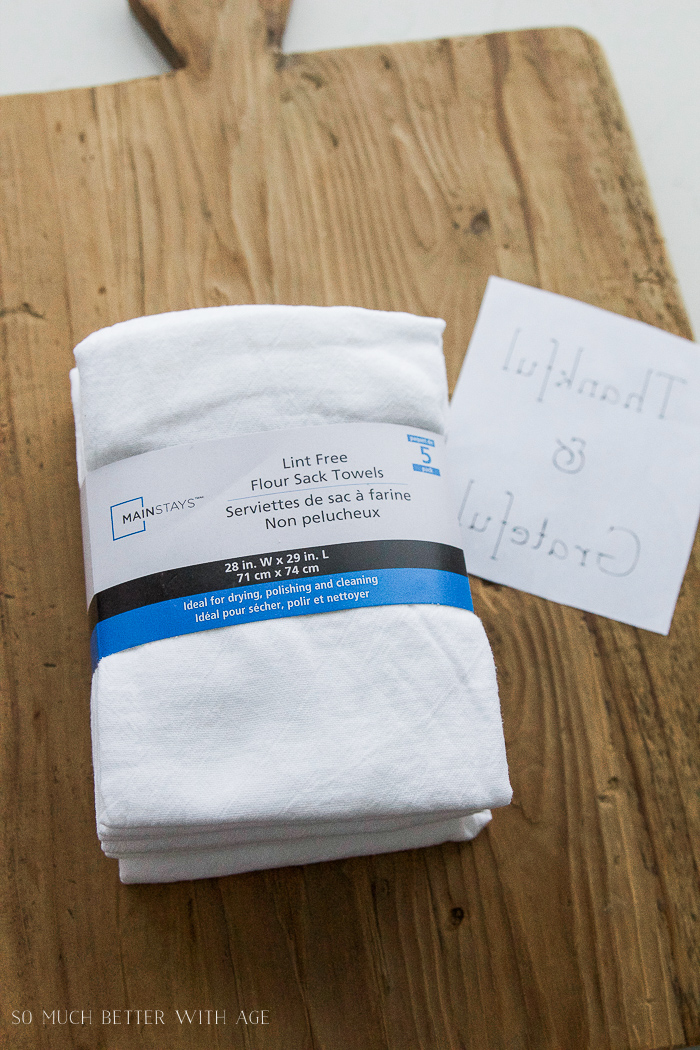 Directions:
1. Iron the tea towels. (Lazy tip: I just ironed the area of tea towel where the transfer will be placed)
2. Download my printable near bottom of this post onto your computer.
3. Print off on wax paper, freezer paper or an Avery label sheet (the part of the label sheet that you normally throw away). I got that lovely tip plus a great video tutorial from Angela at Unexpected Elegance with Sincerely Sarah D. I tried the wax paper and Avery sheet not but the freezer label. The wax paper I cut into a 9×11 sheet and feed it into my printer. I liked the Avery sheet more because it was sturdier. There was a bit of wrinkling with the wax paper.
4. Cut the wax paper into the four sections.
5. Place one section down on a tea towel, printed side down. Be careful to not smudge the ink on the sheet itself or move the label on the fabric. Holding the sheet down with one hand, take the edge of a table knife (or other flat, hard object) and press and move up and down FIRMLY over the sheet. I can't emphasize FIRMLY enough. The only way this really works is by applying a lot of pressure to burnish the ink off the sheet and onto the fabric.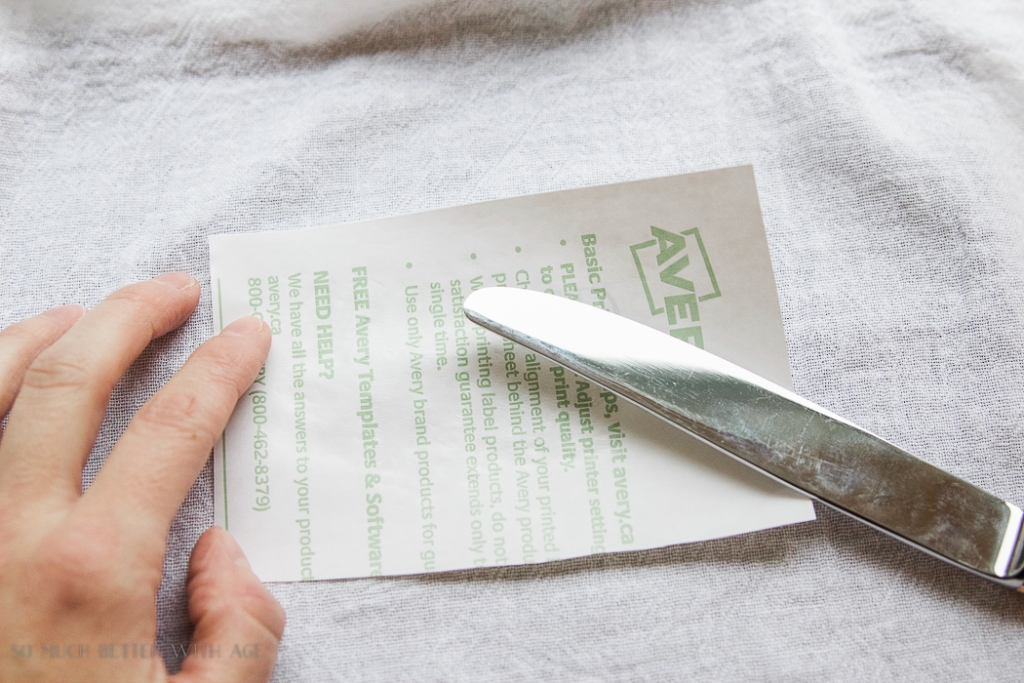 6. Once the image has been transferred, set it with a hot iron. Iron over the image a number of times on high heat.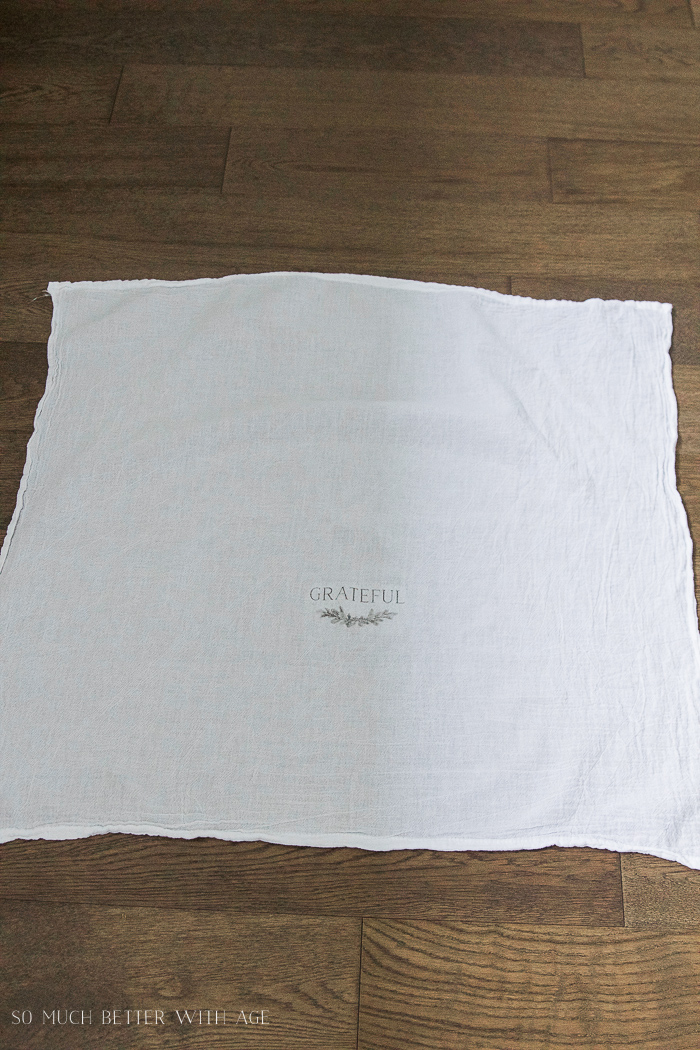 What you have is a very subdued image transferred onto your beautiful white tea towels/napkins.
I do have a research and development team at So Much Better With Age (that would be me) and so I wanted to see if these held up with washing. I've seen transfer tutorials like this on fabric but most say don't wash or they haven't risked washing the item.
So I washed them all in hot water after and only heat set one of them.
One image came completely off in the wash, two were very light and the heat set one was fine!
Yippee!
These flour sack white tea towels are so light and soft. I love that they look like linen.
Add some pretty twine and a sprig of seeded eucalyptus for a simple and natural napkin holder.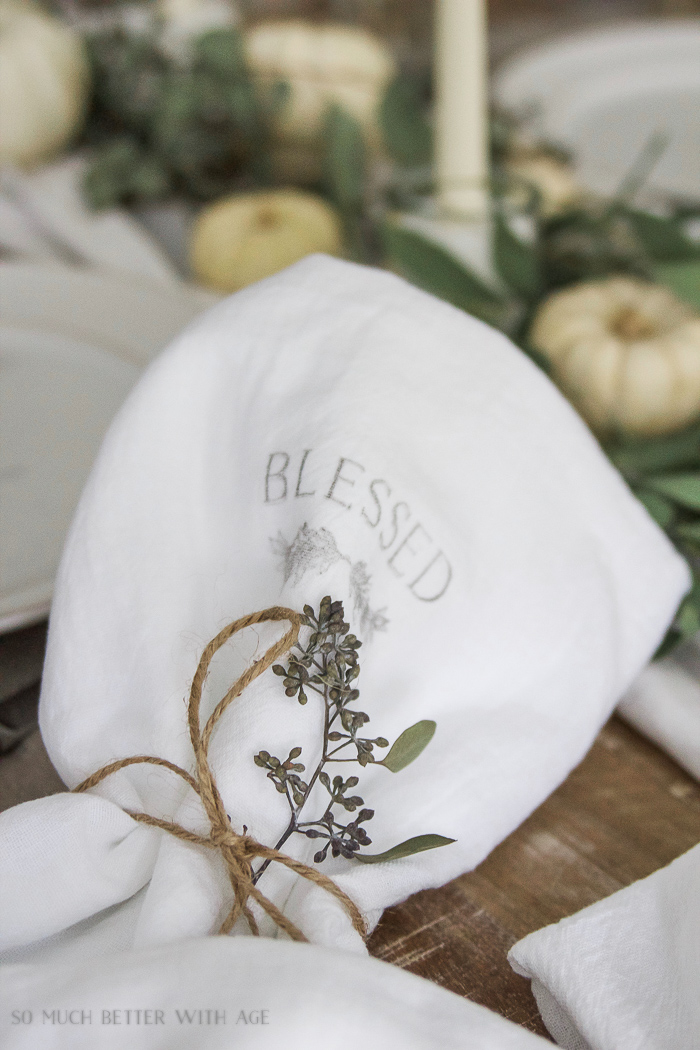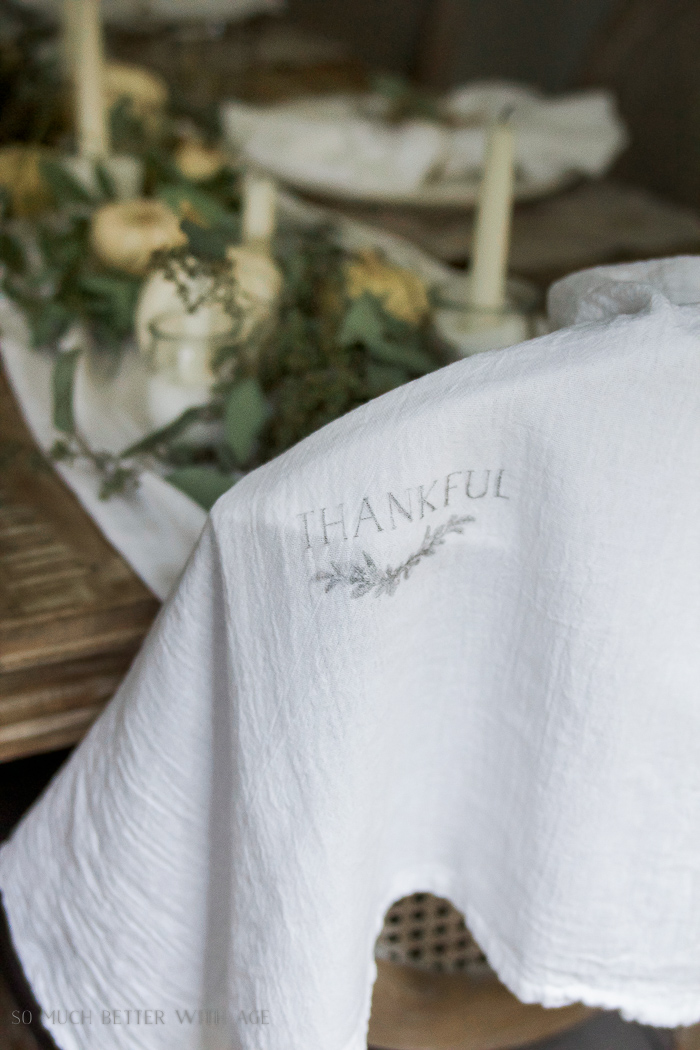 Now be sure to see my fabulous blogger friends' fall tablescapes below!
printables:
To download these printables, subscribe to my newsletter.
If you are already a subscriber, you'll have access to the printable in your inbox.
Make sure to pin it for later!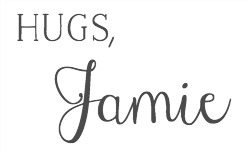 click in case you missed:
Apple & Eucalyptus Fall Printable
Live Laugh Rowe | My Fabuless Life | Nina Hendrick | So Much Better With Age | Shades of Blue Interiors
Anderson + Grant | Cherished Bliss | Design Dining & Diapers | Little Glass Jar | Twelve On Main
SaveSave
SaveSave