I'm sharing the best vintage laundry room decor with you today.
Earlier this year I showed you the total makeover of my tiny mud room/laundry room.
I turned this once super tiny and awkward laundry room into a slightly larger mud room by removing a hall closet and adding it to this space.
I was able to add some seating, cubbies for storage and drawers for shoes. There's even a little sink with quartz countertop and subway tile backsplash.
Removing the regular door and adding a pocket door made way for more space.
Even though this room is tiny, I did not want to forget about the decor. This room is right off the front entryway and is probably the most used room in the house. My washer and dryer always seem to be going.
I think it's so important to enjoy the space you're in and this room is no exception. I used a lot of the vertical wall space to decorate it with a collection of vintage brushes.
I've rounded up some of my favourite vintage decor for the laundry room and at the end of this post you'll want to enter the giveaway I have for 2 people to win some amazing 'vintage' products!
The baskets, vintage collection of brushes and washboard immediately say this space is vintage.
I bought the brush collection from Sadie Olive but I found a few new ones that are similar.
I love adding unique wall decor to any room and the laundry room is the perfect space to be a little bit daring.
I'd love to have my vintage hamper in here too but for now I keep it in my master bedroom.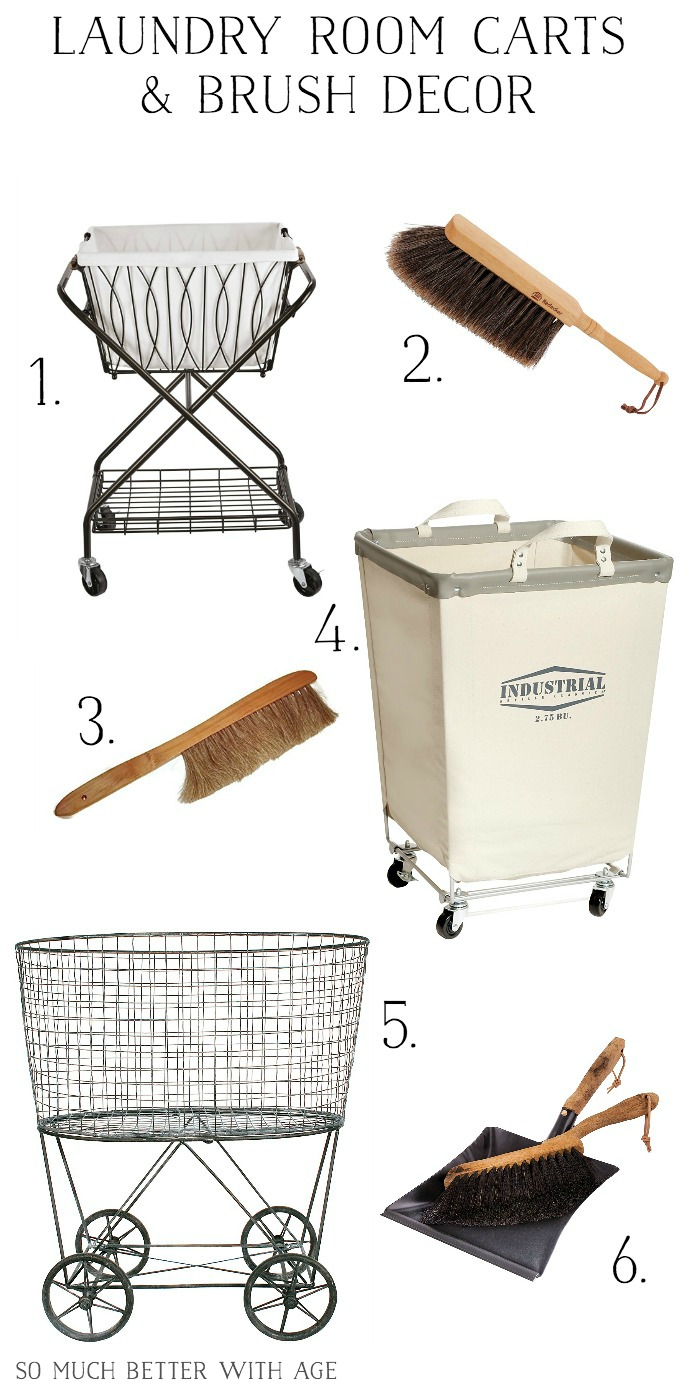 1. Collapsible metal laundry cart with removable basket
4. Industrial canvas laundry hamper
5. Vintage metal laundry cart with wheels
3. Vintage laundry room patent prints
6. Laundry metal powder soap tin
3. Metal storage basket with handles
9. Wooden crate
The best vintage laundry room decor by far are laundry soap products that work extremely well, are good for your family and the environment AND look in your room!
Soap that looks pretty in the room and are hard-working are my favourite type of household products.
Two people are going to win a set each of these amazing products from Nellie's All-Natural including this adorable vintage suitcase.
And the cute little lamb that my daughter stole immediately…
Here's what's included in each giveaway set:
Nellie's vintage suitcase / Wow stick stain remover / Lamby wool dryerballs / laundry soap / oxygen brightener / metal water bottle / limited edition Nellie's Lamby
They have more than just laundry soap but other household soaps and cleaners as well.
Be sure to enter the giveaway for one of two chances to win!
PLUS!
SMBWA readers will get a coupon code for 10% off products (see coupon code below)!
Disclosure:  Thank you, Nellie's All-Natural, for providing your products. All opinions are 100% my own.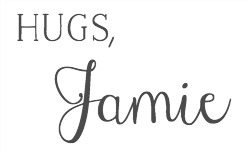 SaveSave
SaveSave