This is your ultimate guide on everything you need to know about DIY antique mirrors (how to antique a mirror).
I am obsessed with mirrors especially antiqued mirrors. I love adding a mirror to every room and one that looks antique just adds so much character to it.
I've made many antique mirrors and some have turned out awful and some are perfection! I know all the tricks of how to avoid making an awful antique mirror and wanted to share my knowledge with you so you can avoid my past mistakes. Here is my Ultimate Guide on DIY antique mirrors.
When antiquing a mirror, it can be really difficult to get right. If you've taken too much of the reflective background off you are left with just glass.
When I say 'antiquing a mirror', I mean taking off some of the reflective material on the back of the mirror to have spots of black show through. Over time older mirrors would tend to do this naturally. By antiquing your own mirror, you are creating this old patina yourself as today's mirrors are made to not flake off on the back.
Parts of a Mirror
First, here are the parts of a mirror so you have a better understanding of how to antique it.
Glass
Reflective material (usually aluminum, tin, silver or copper melted over the glass)
Paint
To get the full tutorial on how to antique a mirror, click here.
3 Major Steps to Antiquing a Mirror
Removing the paint from the back of the mirror.
Removing a bit of the protective shiny material on the glass with muriatic acid.
Painting the back with paint.
Before anything else, you want to remove the mirror from the frame itself. Seems like an obvious step, right? The mirror insert from my rustic mirror was so well glued in that I tried to do this technique without removing it from the frame and it just made a huge mess. Even if you have to take it to a glass shop to remove the mirror, it's worth the extra step. If there are no obvious nails or hooks holding the mirror in, you can take a blade to cut away the seal (usually silicone) or take it to a glass shop to remove.
You want to work from the BACK of the mirror. Again, another obvious step but one that needs to be stated.

1. Removing the Paint
The first major step of antiquing a mirror is to remove the paint off the back. This can be done by applying a thick amount of your typical paint stripper or remover.
There's nothing special to this step, you are just removing the paint like you would with a piece of furniture.
 The paint will immediately start to bubble up and you can gently scrape it away with a plastic spatula in a straight up and down pattern (don't scrape it all over the place just in case their are marks left behind on the reflective material).
Another way to lift the paint off  is by applying kraft paper to the mirror and the paint remover and lifted paint should all lift off (in theory). It's never worked that well for me though.
Wash the mirror off under a hose outside or in a bath of water (you can fill a big plastic bin with water).
You might need to repeat the paint removing step again to get all the paint off completely as you can see in the photos below I didn't get all the paint off. Just repeat the steps above to remove the rest of the paint and wash off again. Dry with a soft cloth.
2. Antiquing the Reflective Material
The next major part of antiquing a mirror is to remove some of the reflective material. You have to work fast so be sure to have everything that you need close by.
If the acid is left on for too long, you'll remove all the reflective material and end up with just glass, as a mirror is just glass after all.
Last year I antiqued my favorite rustic mirror that sits on my mantel.
I always knew I had to replace the mirror because I bought it on clearance at a local shop with a big crack down the front.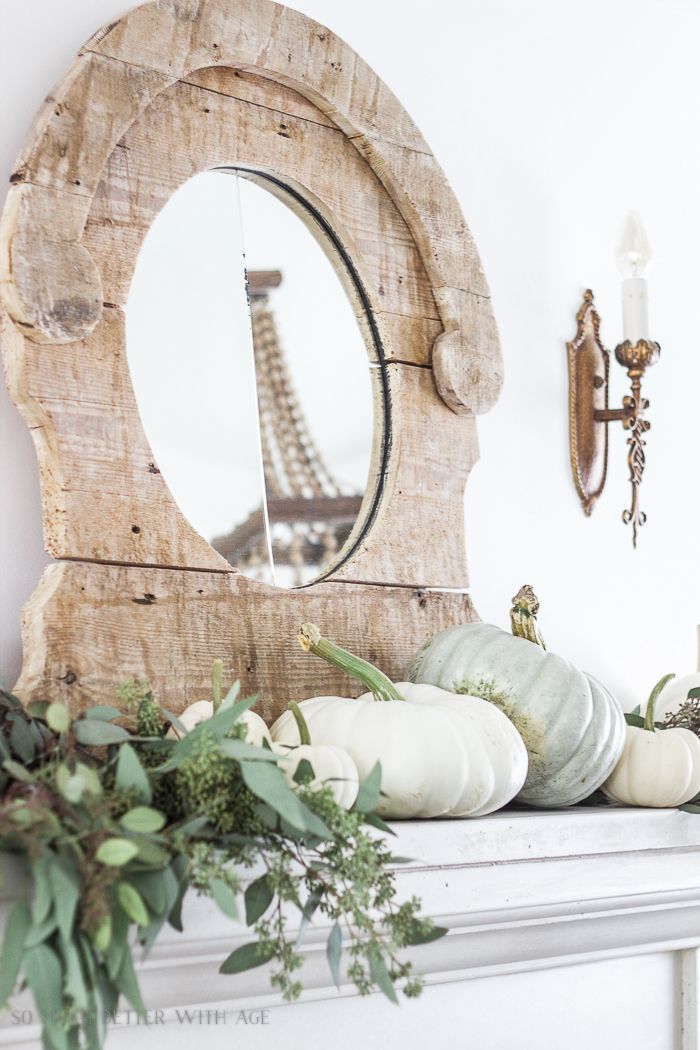 So when I first antiqued this mirror, this is how the mirror turned out – streaky with circular swirls all around (photo below)!
I had a deadline for that post and I had to take photos of it regardless but I was so upset with myself that it didn't turn out.
It meant going to the glass shop again and getting another piece of glass cut for it (#embarrassing).
So after I took these photos and before I went to the glass shop, I thought, hey, maybe I should try to even out the swirls on this mirror with more muriatic acid! Wrong!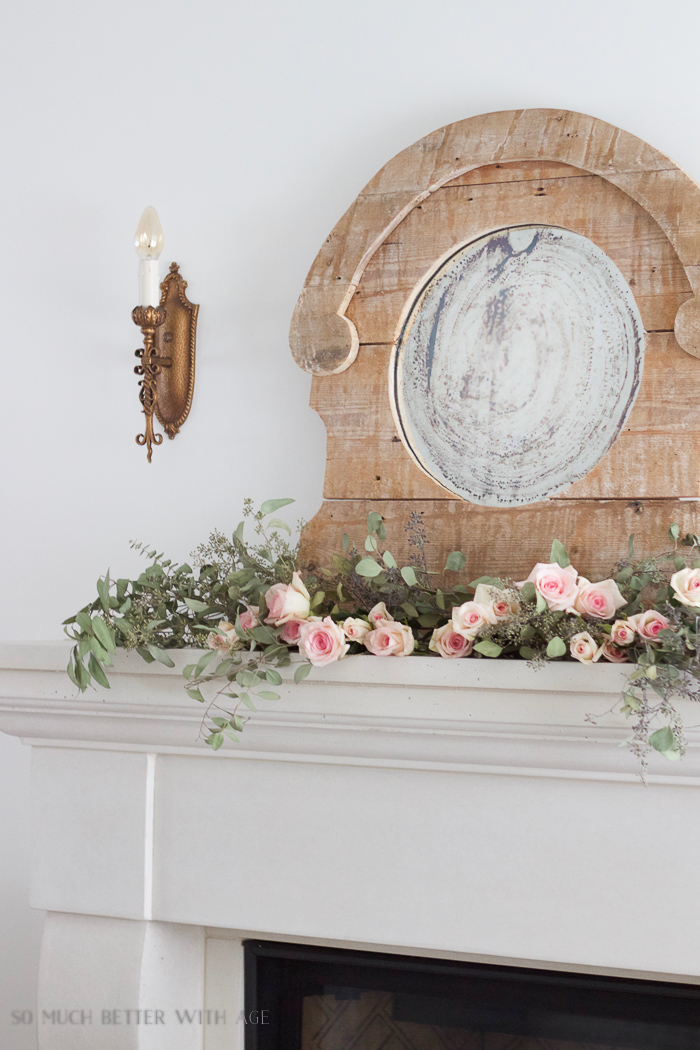 And this is what I ended up with:
I don't know what I was thinking! I had antiqued mirrors many times before but because this was a brand new mirror, I guess it didn't take that much to remove the protective material.
So there are two ways you can apply muriatic acid:
dabbing on with a cloth 
spraying on with a spray bottle
1) Below is a photo of how I dabbed on the muriatic acid. Wearing protective gloves, I poured some of the acid into a plastic container (carefully) and dipped a soft cloth into the acid and dabbed the cloth onto the mirror. If you notice the dark spot in the middle of the photo below, that's the spot I left without acid to show you the difference in color.
2) The other way to remove the reflective material is to spray the acid from a spray bottle. This will give you a subtle antiquing effectand if you spray just around the edges, it will create a more natural look. It depends on what kind of look you are going for to determine which method you'd like to use.
Once you've added the acid to the mirror, immediately wipe it off with soft rags. Then clean it with Simple Green and rinse away under the hose outside or in a sink or bath of water again to make sure the acid stops working and all traces of it are gone. Make sure to continue wearing gloves while doing this. Dry with a soft cloth.
Turn the mirror over to see if you like how much protective material has been taken off. If not enough has come off, repeat the steps again by dabbing on, wiping off and washing the mirror.
Did you take too much off? See some ideas I have (Tips & Tricks) that you can do to fix your mirror.
3. Painting the Back of the Mirror
Now that you've taken the paint off and antiqued your mirror, you will have to paint the back of the mirror. Because you have removed some of the reflective material, it essentially becomes glass so you'll definitely need to paint it.
Most often I paint the back of the mirror black or grey but painting it gold or bronze is so beautiful, especially with a gold mirror frame.
You can brush the paint on with regular acrylic paint and a paint brush (I've even used chalk paint and it works fine) but the best way I have found is with spray paint so there are no brush marks especially if your mirror has a lot of reflective material removed.
Tips & Tricks
If getting glass cut, get two pieces cut so you have one to practice on. Now you have a back up mirror from the same source so you know what you're dealing with. Mirrors are all not made the same way and may have a tough layer of protective material. I've had mirrors that needed a lot of acid to remove any bit of protective layer and other mirrors where just a tiny spray was added and it lifted off the glass completely. When you buy a mirror from an vintage or thrift shop, you will only have that one. But if you need to get the mirror cut, get two cut.
Remove the mirror from the frame itself.
The paint will come off better in warmer climates.
Work from the back of the mirror, you won't be able to work from the front.
Mirrors from China will not antique. They have a different way of producing mirrors (I'm sorry I don't know how they are created as I'm not a mirror making expert but Amy Howard, creator of a mirror antiquing solution, says they will not work so I haven't bothered to try). They usually say 'made in China' on the back to avoid any frustration of finding out where it is made.
Did you take too much reflective material off? You can use Mirror Effect spray paint to add a mirrored look back on the glass. I've done this before and it looks quite nice. The ultimate way, of course,  is to buy another mirror but if you play around with some spray paints on the back along with the Mirror Effect spray you might get a really cool mirror.
Muriatic acid is powerful stuff. Make sure to do this DIY project outside or in a garage with the garage door open. Put down lots of plastic or newspaper and be sure to dispose of it all properly.
Wear thick gloves not the flimsy disposable kind. I usually use dish gloves (chemical gloves would be better) as they are thick and I can toss them after if I get too much acid on them. This can't be stressed enough! You can get a very serious chemical burn from the acid. Use at your own risk.
Wear a protective mask to protect yourself from breathing in the strong fumes.
Wear protective eyeglasses just in case the acid splashes.
I hope you found my Ultimate Guide to DIY antique mirrors helpful! I hope with these tips you'll feel confident to antique/DIY/age your own mirror today.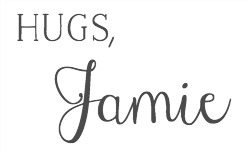 Click in Case You Missed:
SaveSave
SaveSave
SaveSave
SaveSave
SaveSave
SaveSave
SaveSaveSaveSave
SaveSaveSaveSave