Well now that the holidays are over and we've reviewed my top 10 posts from last year, it's time to continue on where we left off.  That's right, reviewing the before and afters of My Sweet Little Bungalow.
I've updated My SLB page so you can see all that has been done so far and what is left to do, room by room.  I have so much yet to share with you!  So many walls taken down and rooms combined.  You will not believe how chopped up this little house was.
Today I'm sharing with you the laundry room/mudroom.  And it's really tiny especially compared to the monstrosity I had in my previous house.  That laundry room was the size of a large bedroom!  I mean I could have literally put a bed in there and folded laundry at the same time.  Actually that would have been a brilliant idea.  Maybe add a TV and I'd been set!  Okay, focus.  We're focusing on my tiny mudroom.  I think the majority of people out there have TINY MUDROOMS so this is going to help out all my lovely readers, right?  Or we could dream about putting a bed in my old mudroom.  Up to you 😉
Also, do you call it a laundry room or a mudroom?  I go back and forth I think.  Laundry room gives me images of laundry piles everywhere and mudroom sounds like a fancy room like a butler pantry or something.  Although technically it should be just be piles of mud…in a room.  Anyhoooooo back to my tiny mudroom.
The mudroom in my new house was so small it was really a closet.  Actually, it was two closets until I combined them into one!  So really it's got bigger!
On Monday I will be sharing with you more of this renovation but for now let's dive in!
Introducing my tiny mudroom makeover.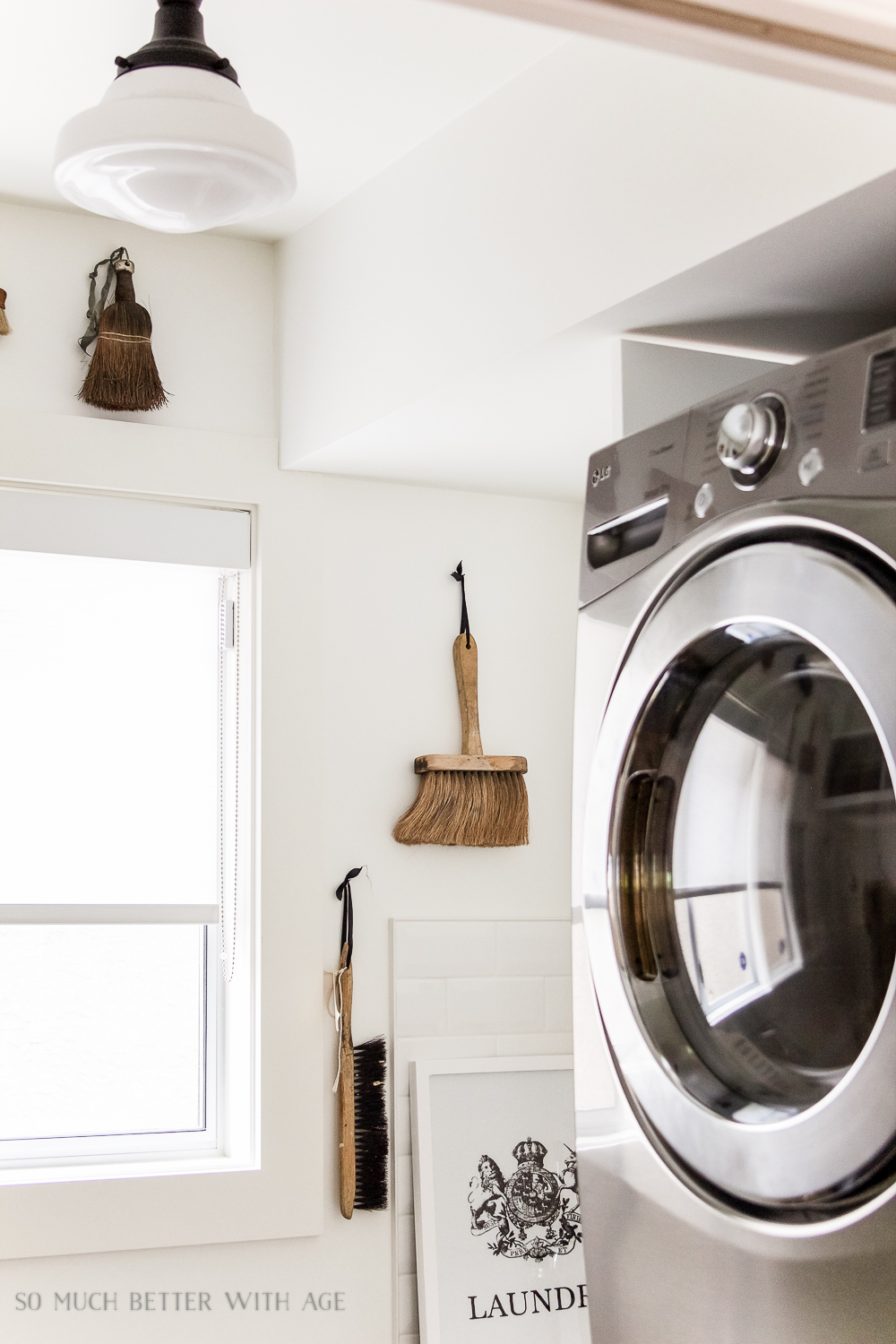 So here is the laundry room BEFORE right off the front entrance, first thing you see when you walk in.
This was the shot I took when I first toured the house.
And when you have a tiny mudroom, you really want a massive laundry tub, right?  WRONG.
I mean I love them but come on, you could put a small bed in there instead!  Kidding.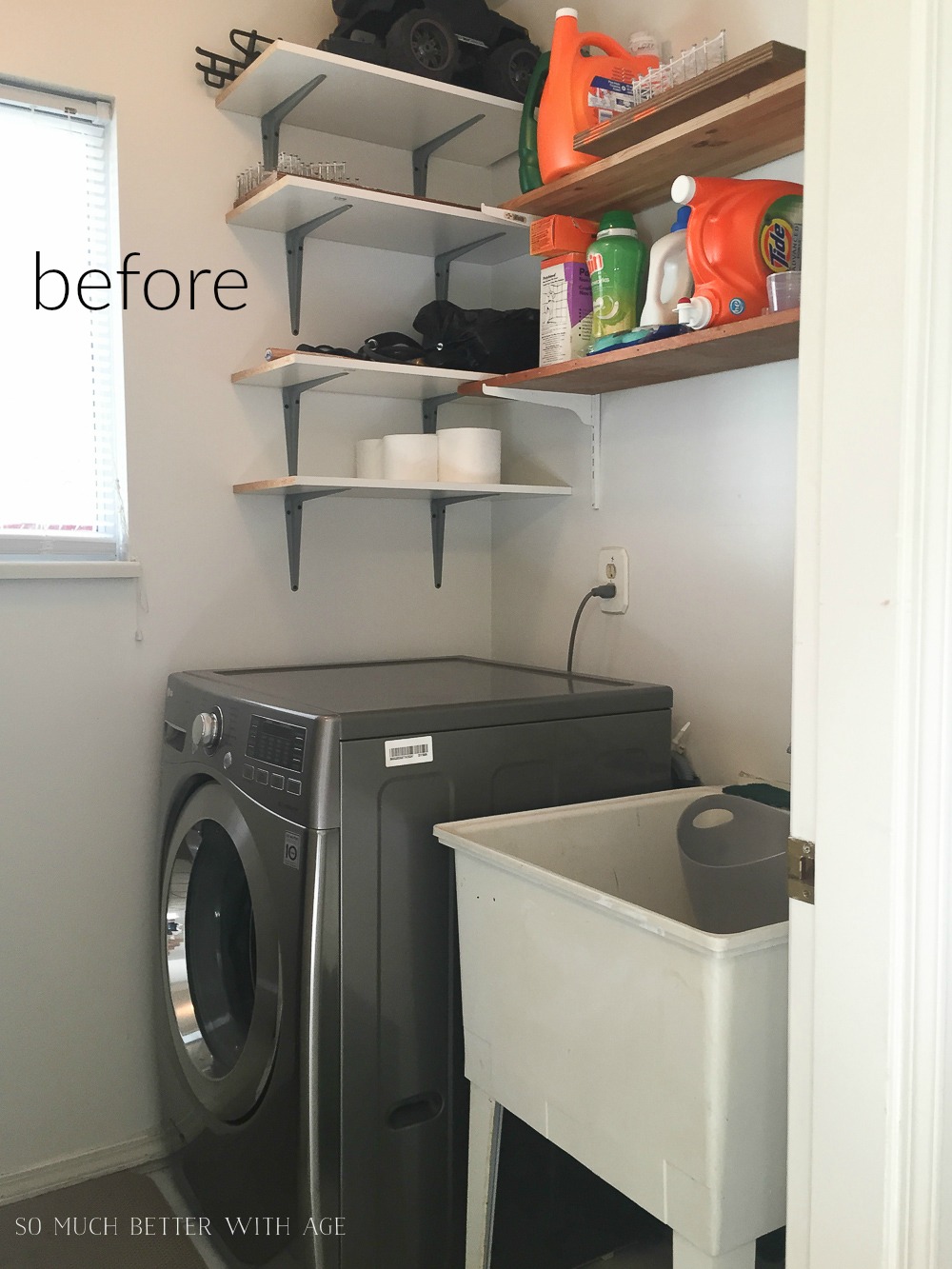 Okay, so here is the shot facing straight to the back of the room.  It's like a whopping 2 feet.  Okay maybe 4.
And the shot to the left is where the dryer is.  Why this owner put stackable washer and dryers separately across from each other is beyond me.  Luckily they are stackable machines.
Notice to the immediate left of the shot that there's a wall.  The other side of that wall is the hall coat closet.  That's where we take that puppy down and make this tiny mudroom tinier.  Oops I mean bigger!
Tiny is on the brain.
This mudroom makes me want to cry.  Could you imagine doing laundry in here?  I mean I know it's not that bad but it could be better.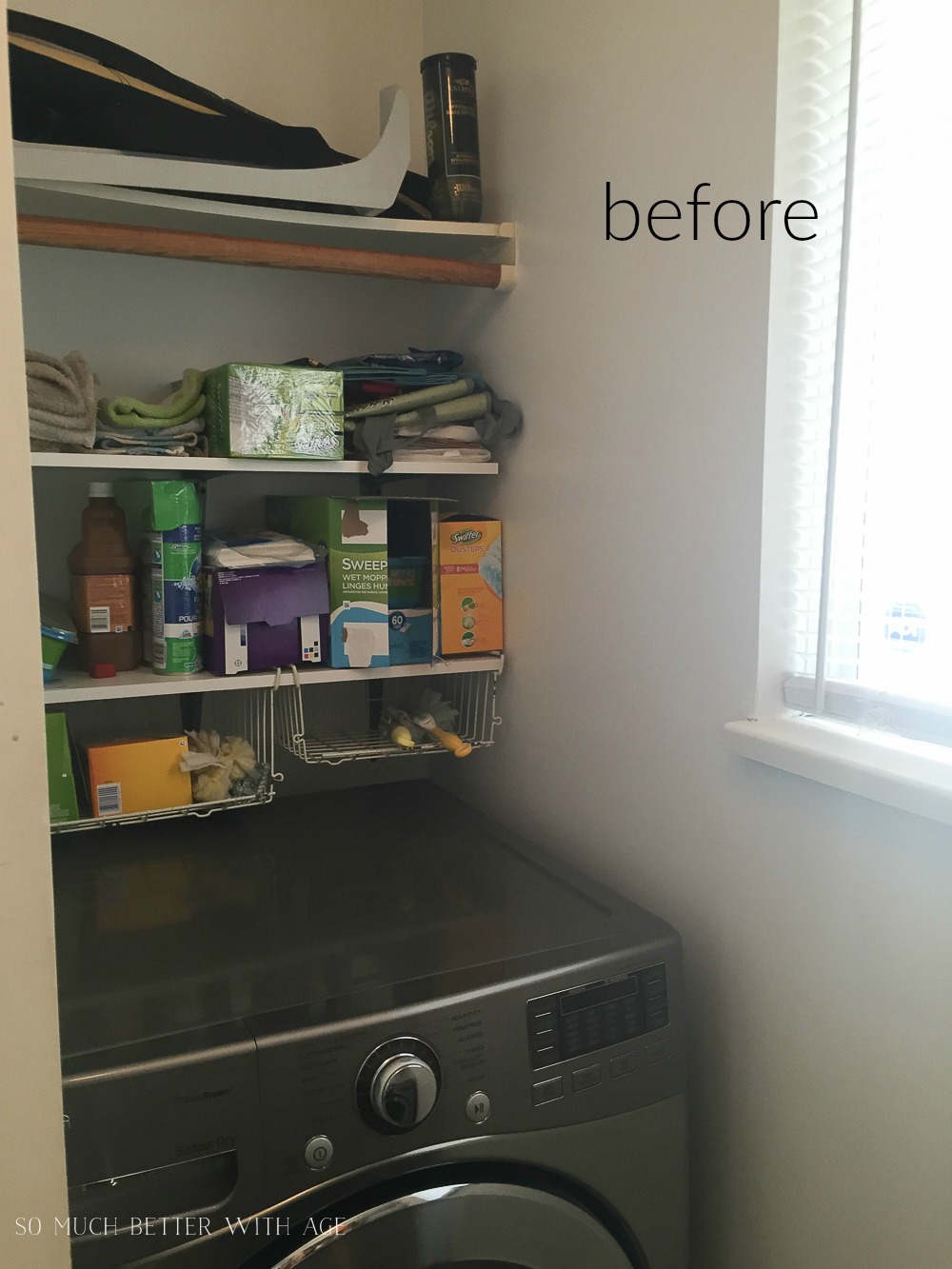 Enter renovated mudroom!
Today we're going to enjoy all the pretty pictures then Monday I'm going to give you a break down of all that was done to this room.
I bought all these antique brushes last year from my favorite blogger, Sadie Olive.  I'm so glad I scooped them all up!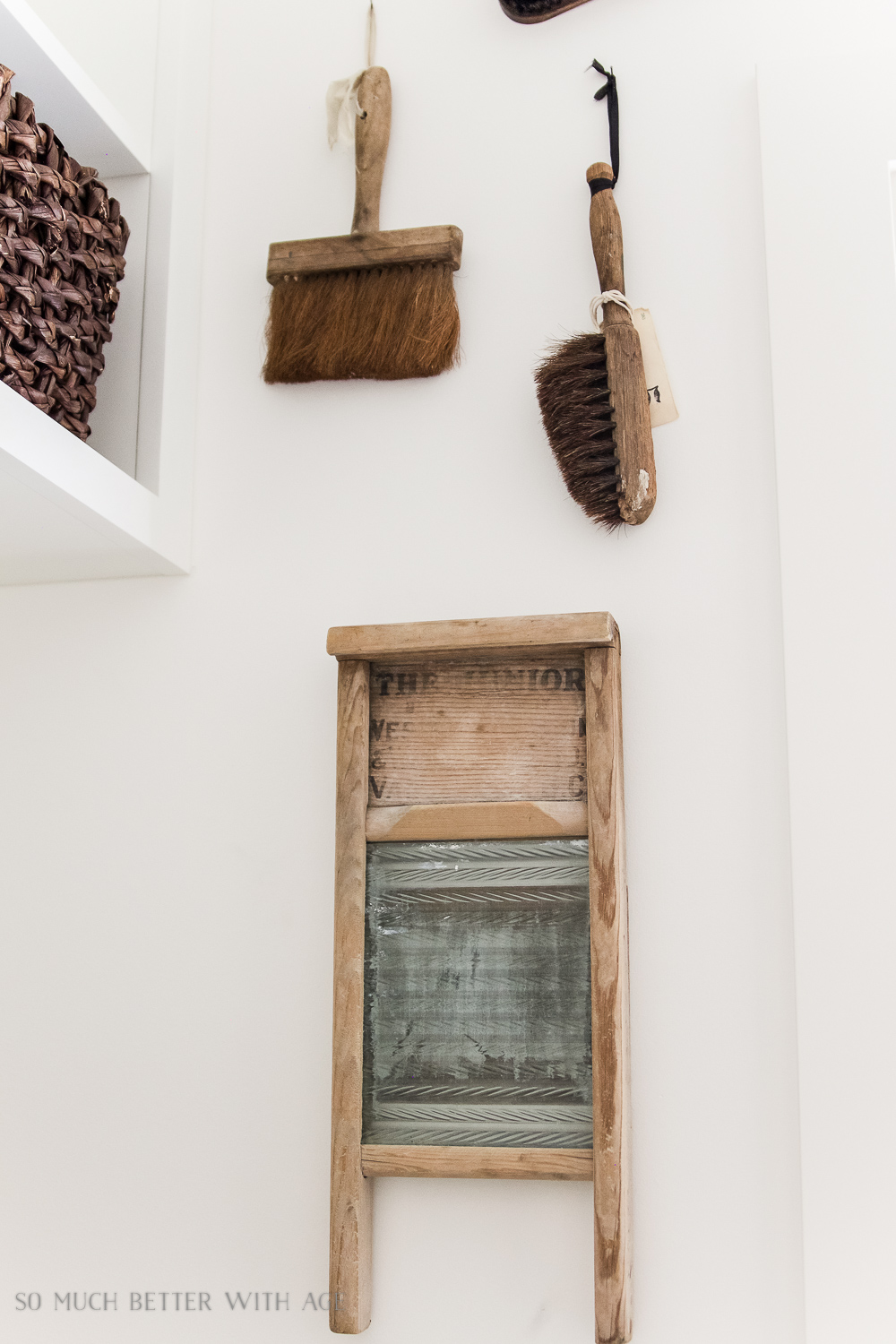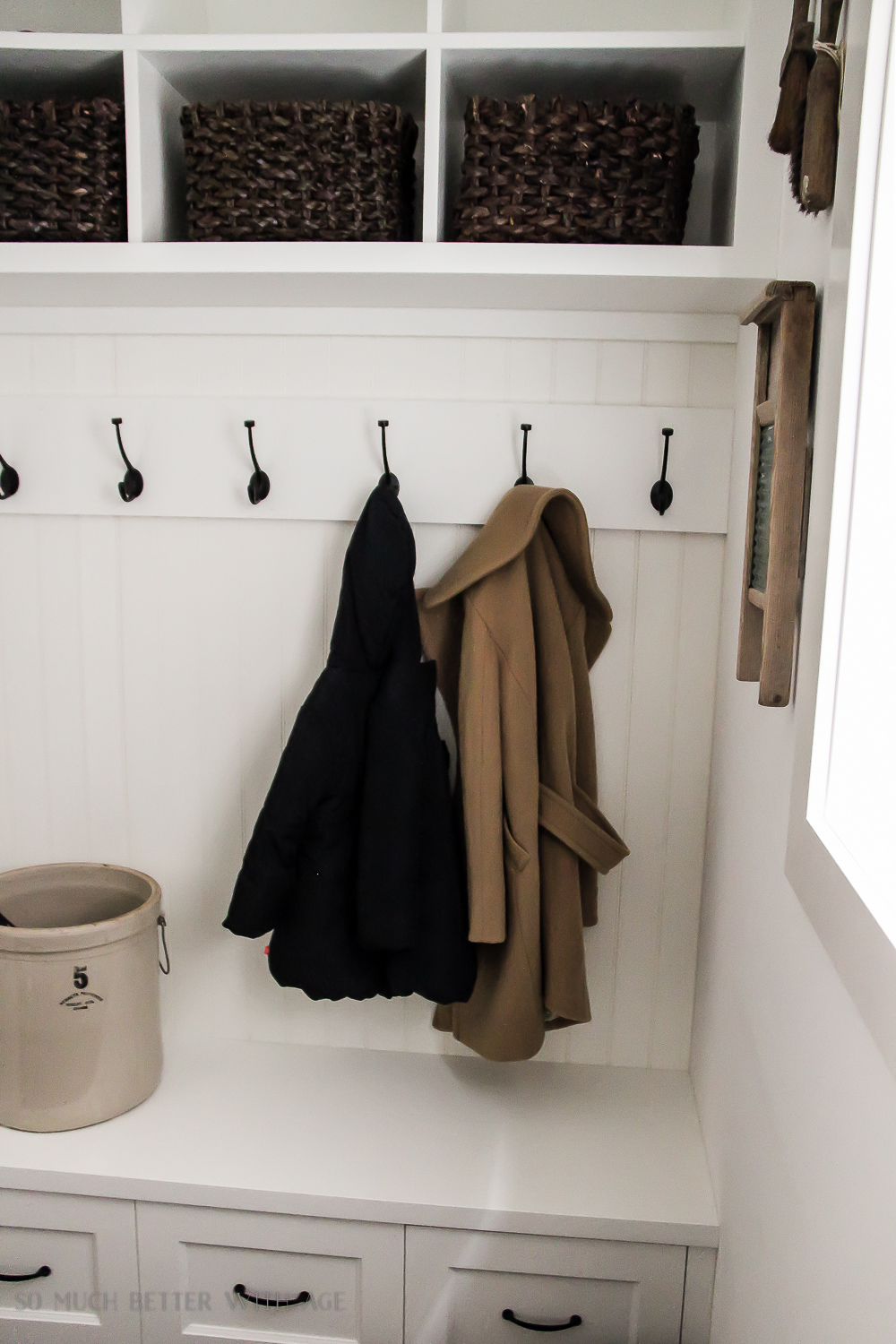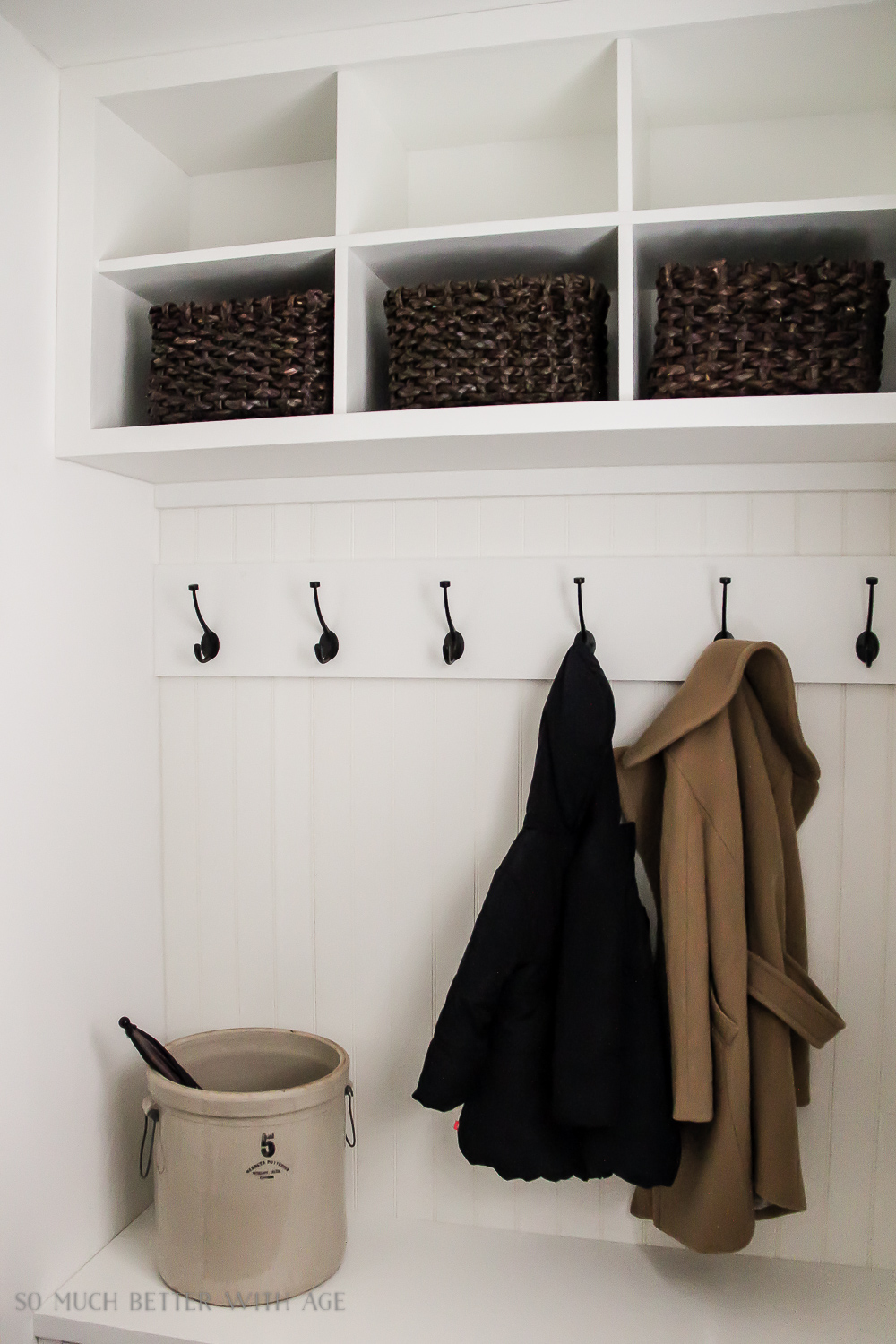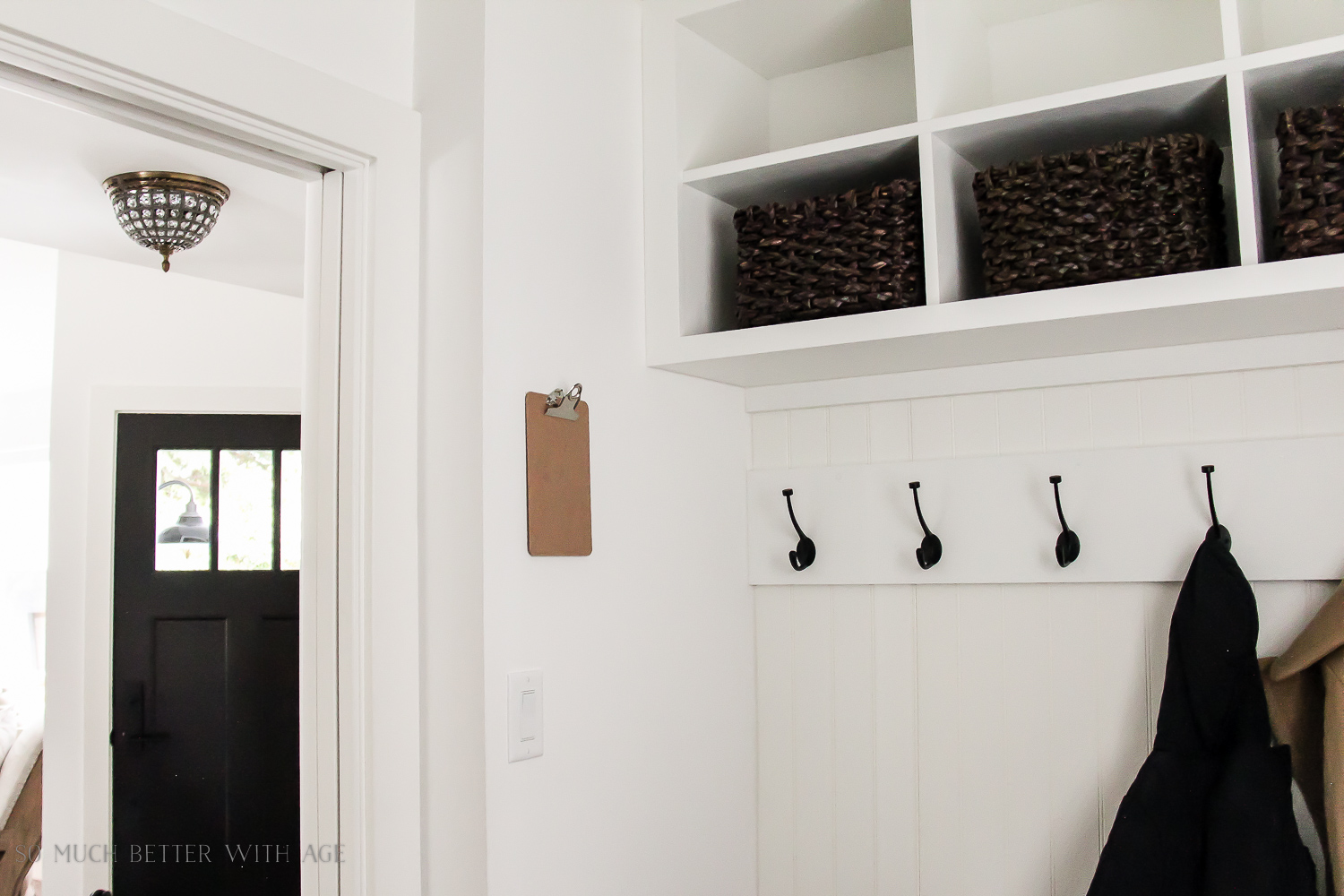 This laundry art was actually a little laundry bag that I framed.  Up close you can see all the fabric wrinkles.  I just love it.
This sink is tiny (of course) but a way better use of this space than the massive laundry tub.  It's also where I clean and store all my paintbrushes.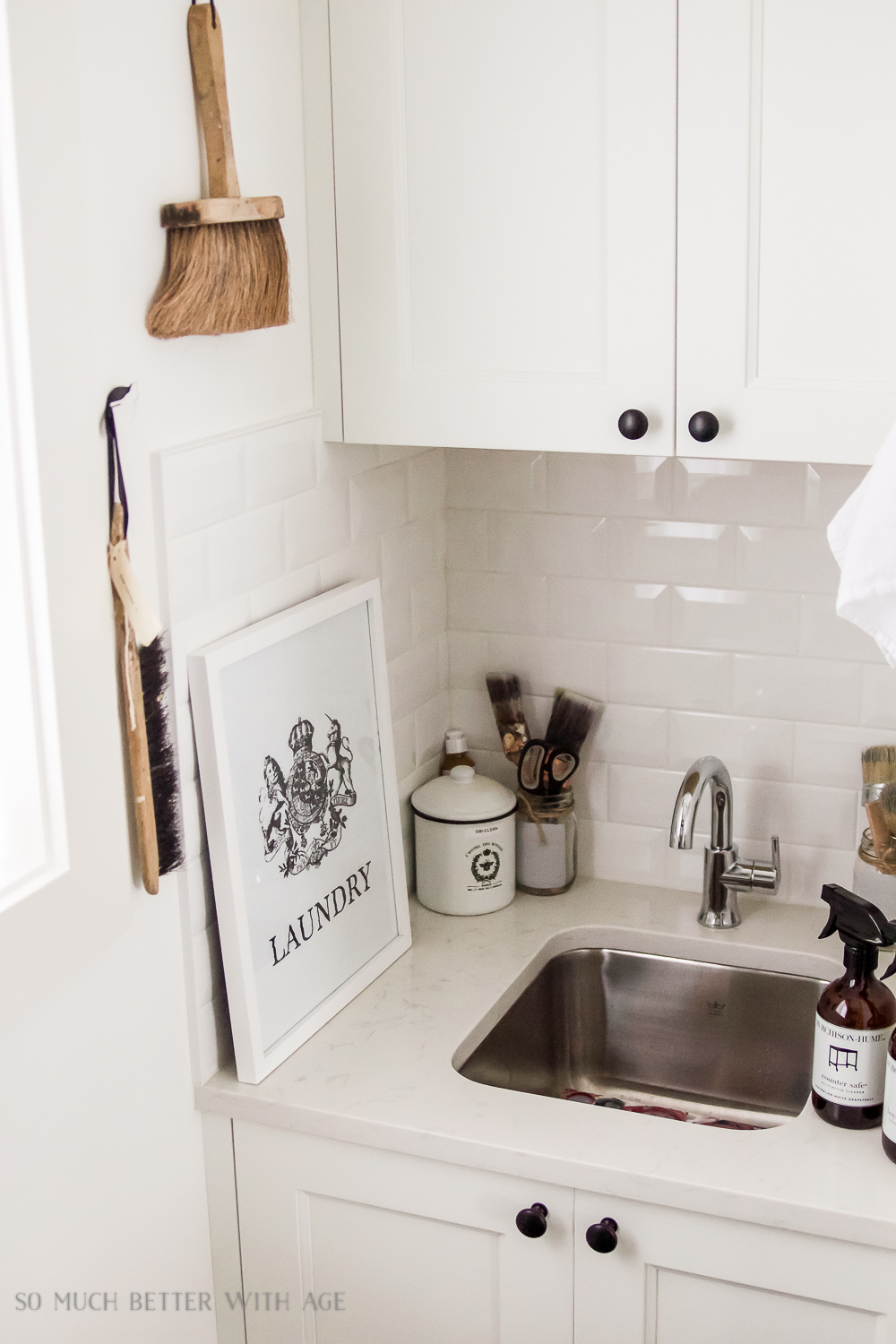 I keep them stored in the pretty jars I painted.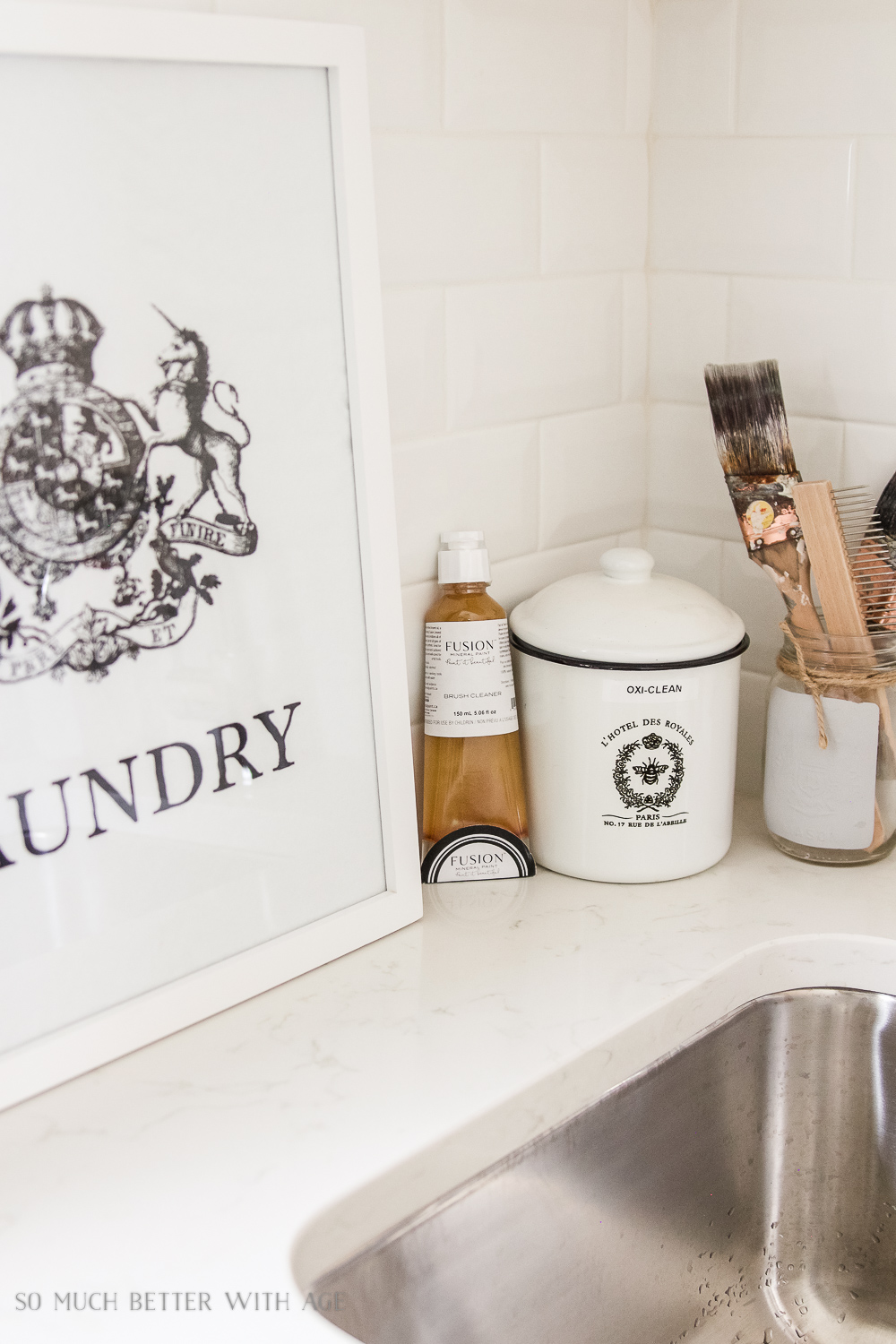 Be sure to pop back Monday to see the full renovation that includes knocking out the little coat closet to make this tiny mudroom a wee bit bigger.
 And I'll be sharing:  12 Essentials When Renovating a Tiny Mudroom While Keeping it Pretty!

Source List:

Click in Case You Missed:
12 Essentials When Renovating a Mudroom While Keeping it Pretty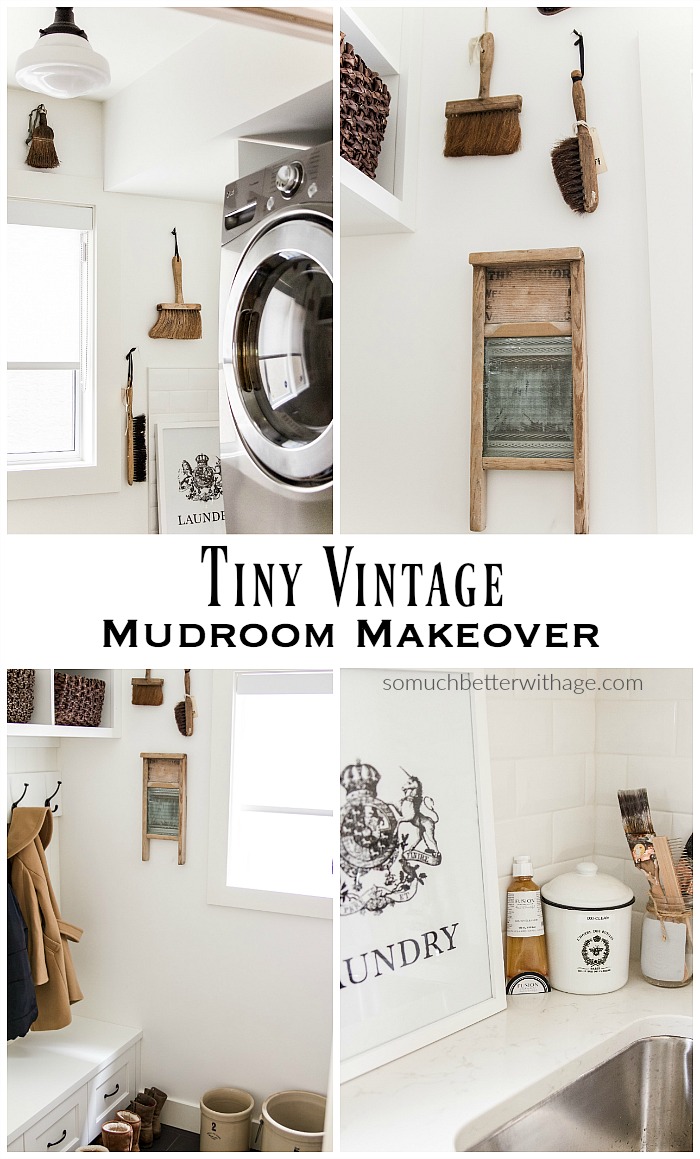 SaveSave