Tiny Vintage Mudroom Makeover – Before and After
This tiny laundry room was made a bit bigger and turned into a tiny vintage mudroom! Check out all the before and after photos.
Today I'm sharing with you the laundry room/mudroom. And it's really tiny especially compared to the monstrosity I had in my previous house. The majority of people have tiny mudrooms so I know this post is going to help you tremendously when doing any creative home renovations.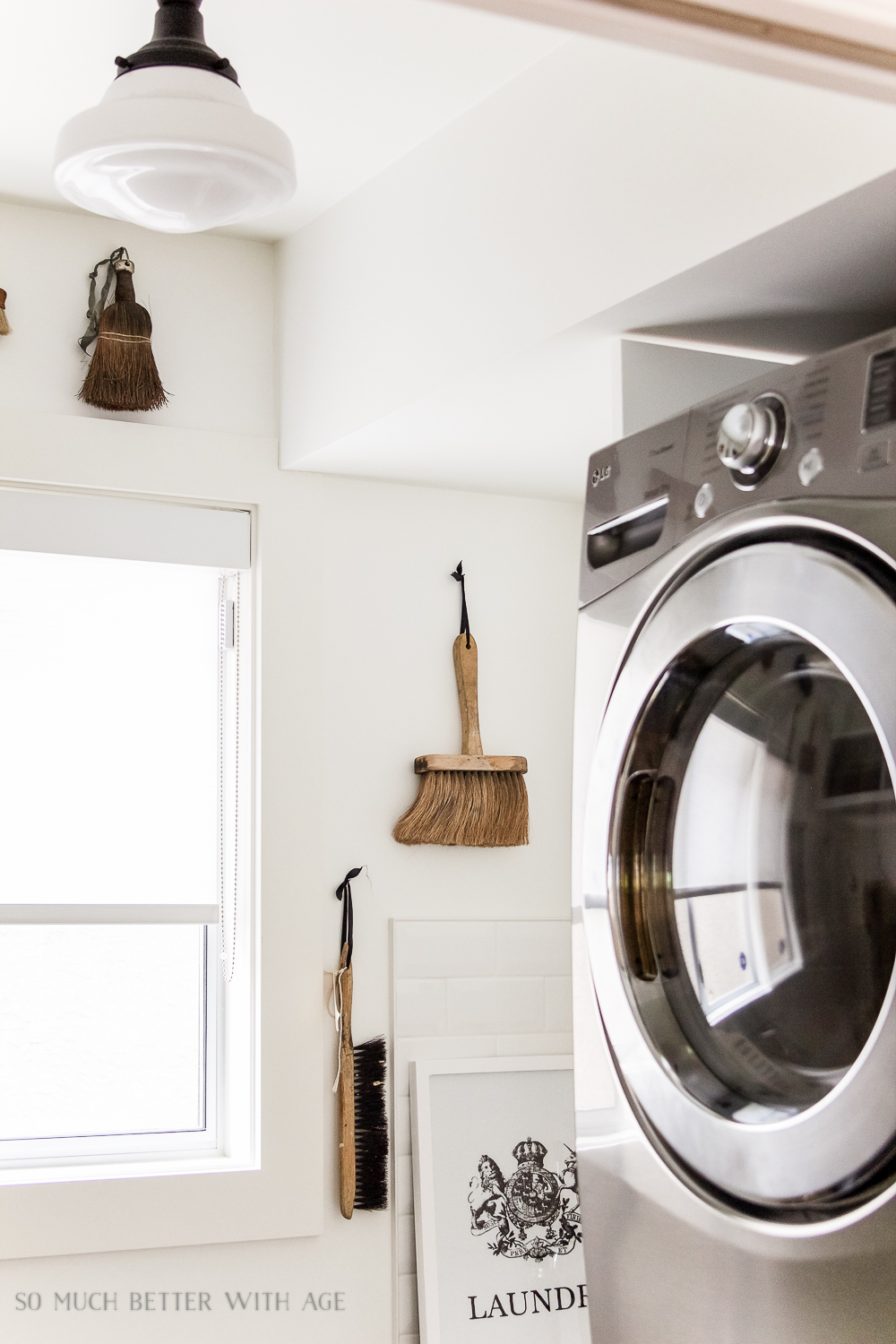 By removing a small hall closet and adding it to the laundry room, I was able to gain some extra space and make it truly functional.

So here is the laundry room BEFORE right off the front entrance, first thing you see when you walk in.
This was the shot I took when I first toured the house.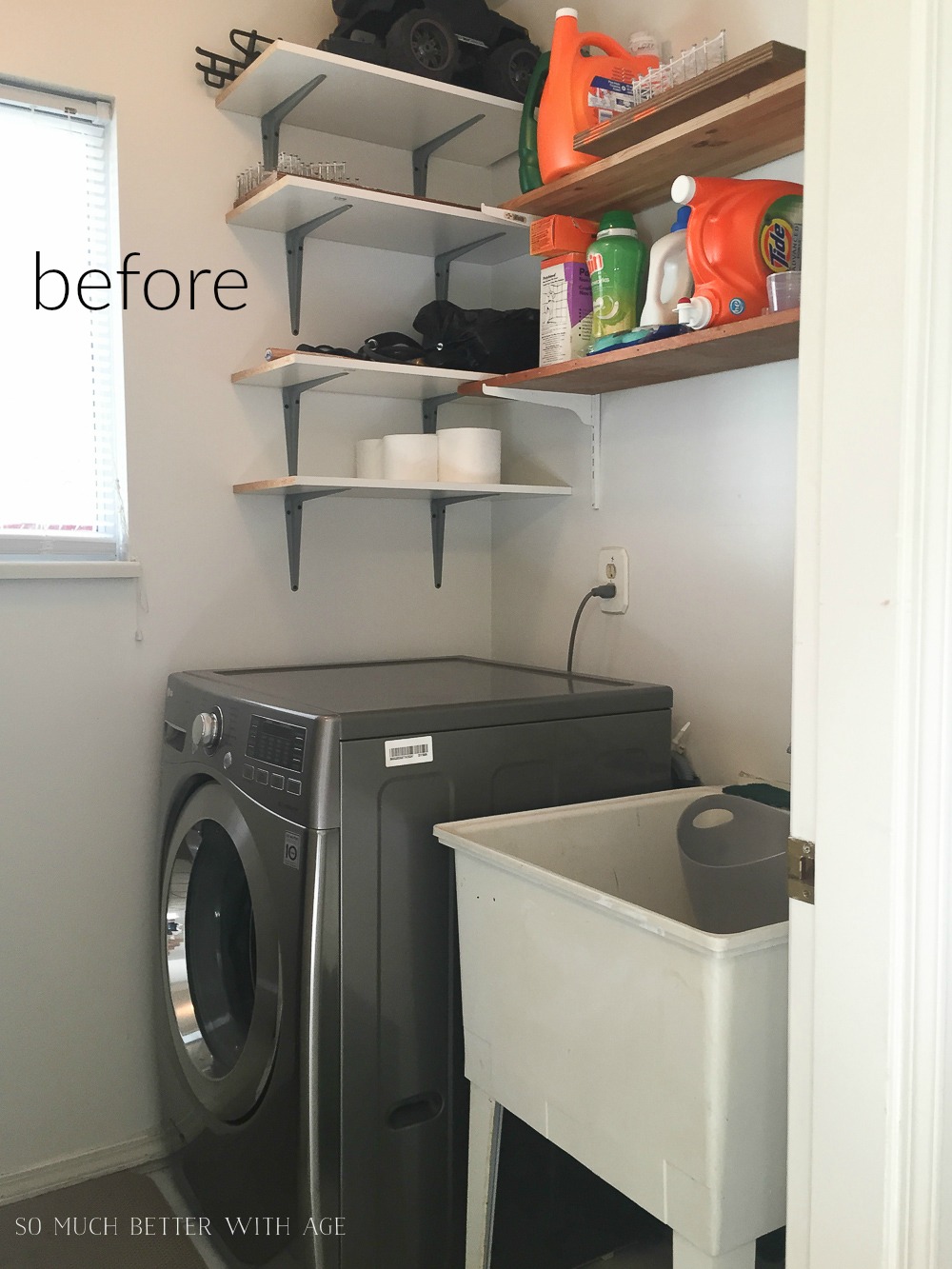 Here is a shot facing straight to the back of the room.
Here is a shot to the left where the dryer is. These are stackable dryer/washing machines so it's odd that the previous owner didn't stack them.
Notice to the immediate left of the shot that there's a wall. The other side of that wall is the hall coat closet that we removed to add space in here.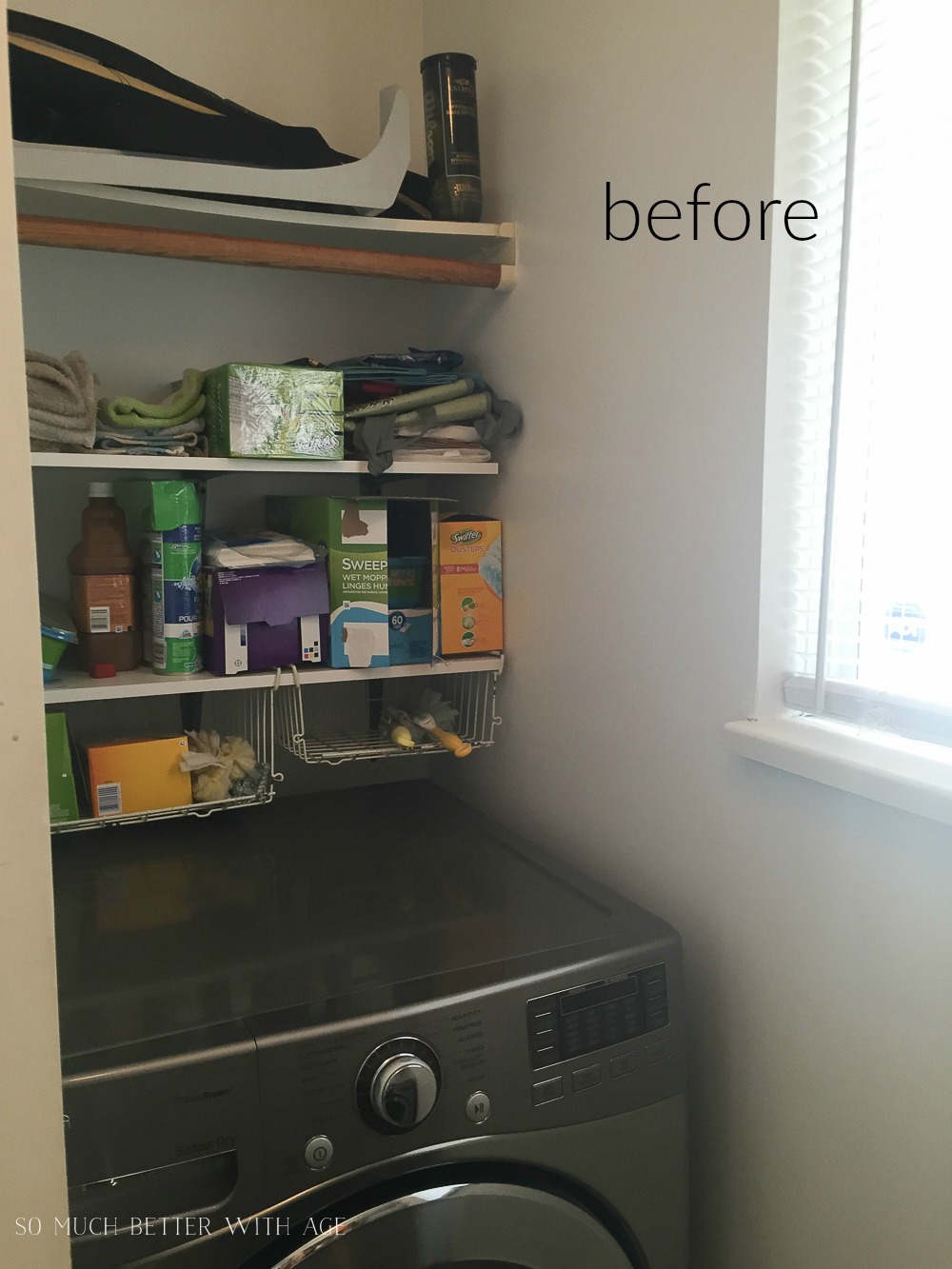 Now here are the after shots!
I bought all these antique brushes last year on Etsy and love how they add some 'creative art' to the space to make it vintage.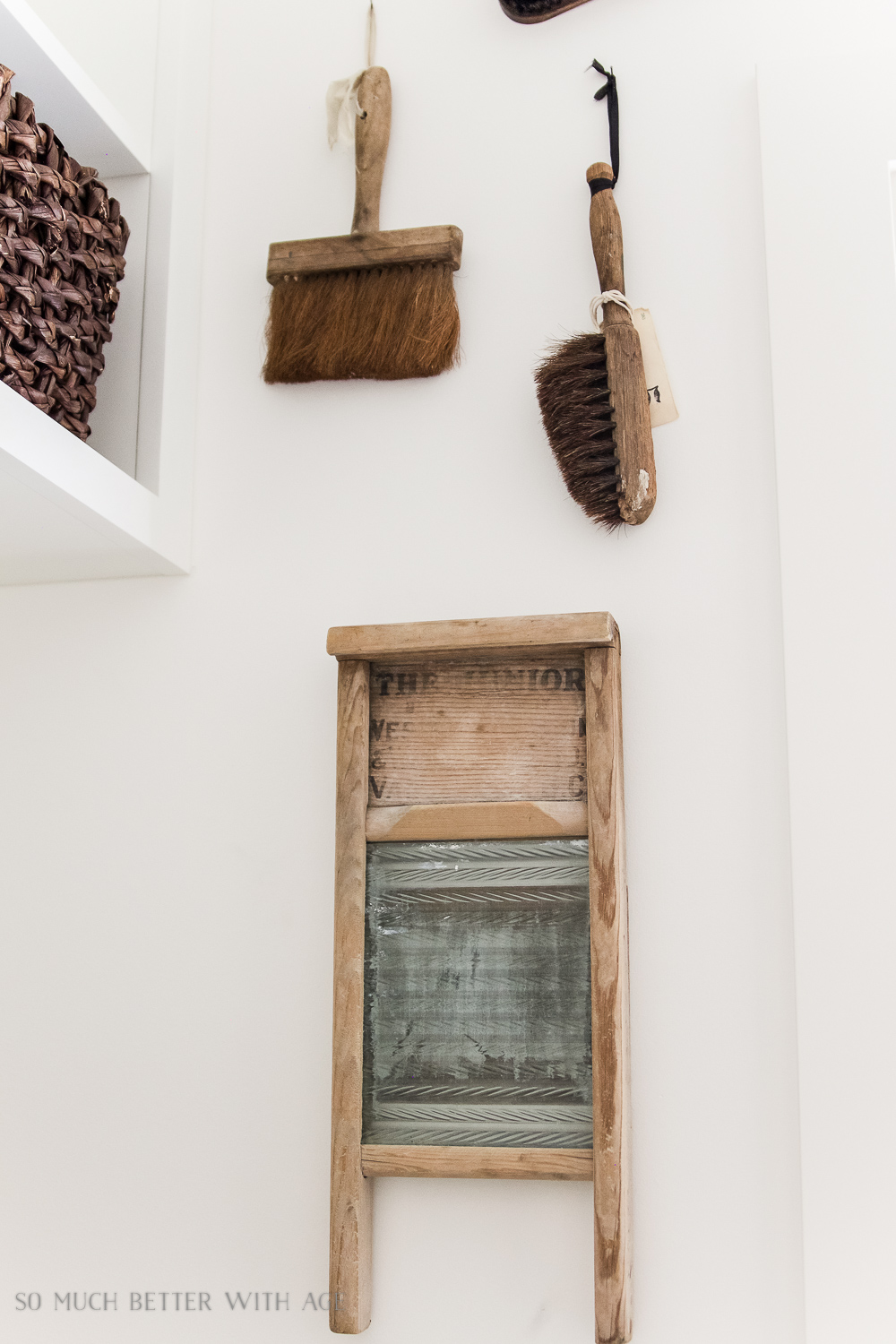 These built-in cubbies and drawers for shoes were a must to organize the gear that stays in here.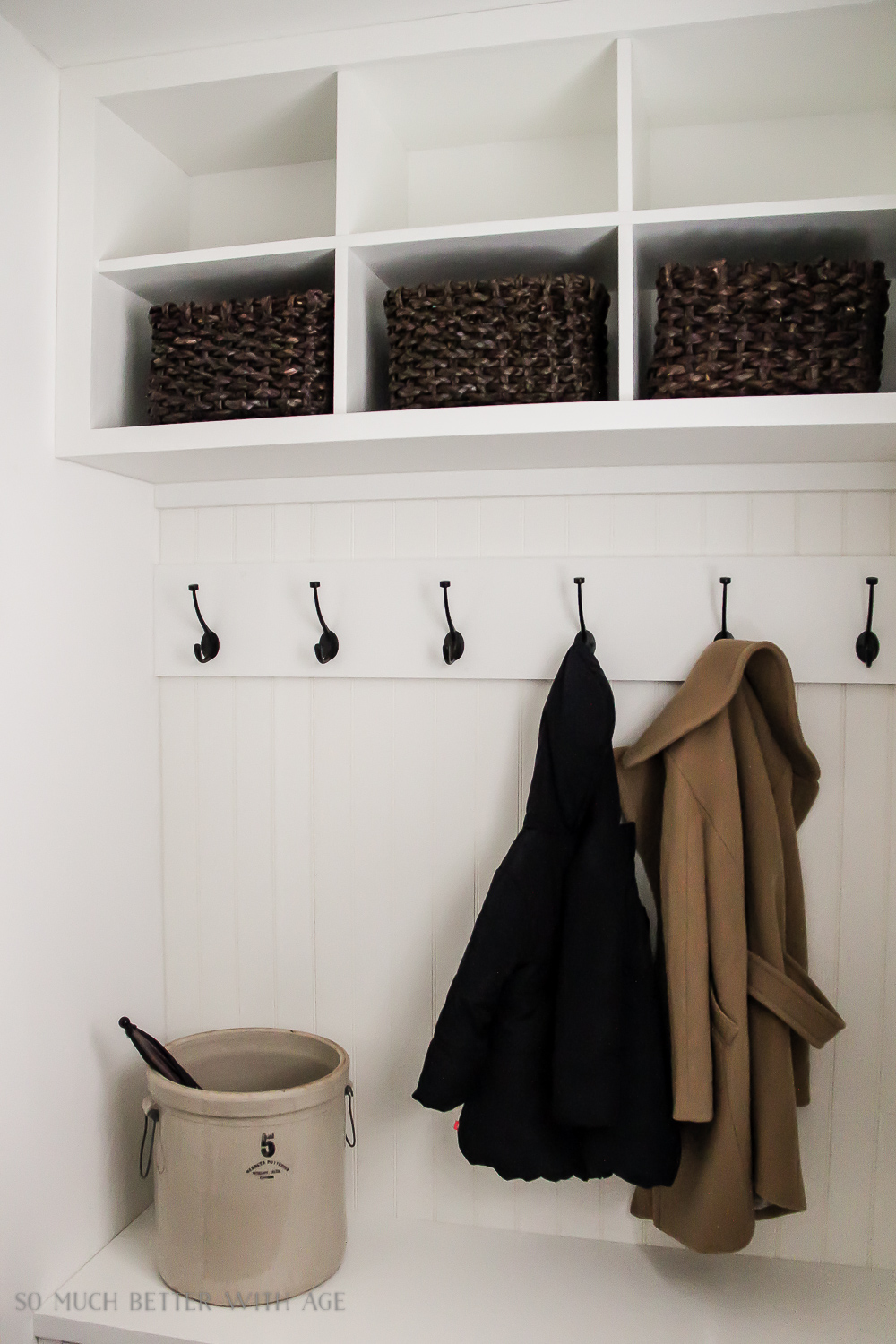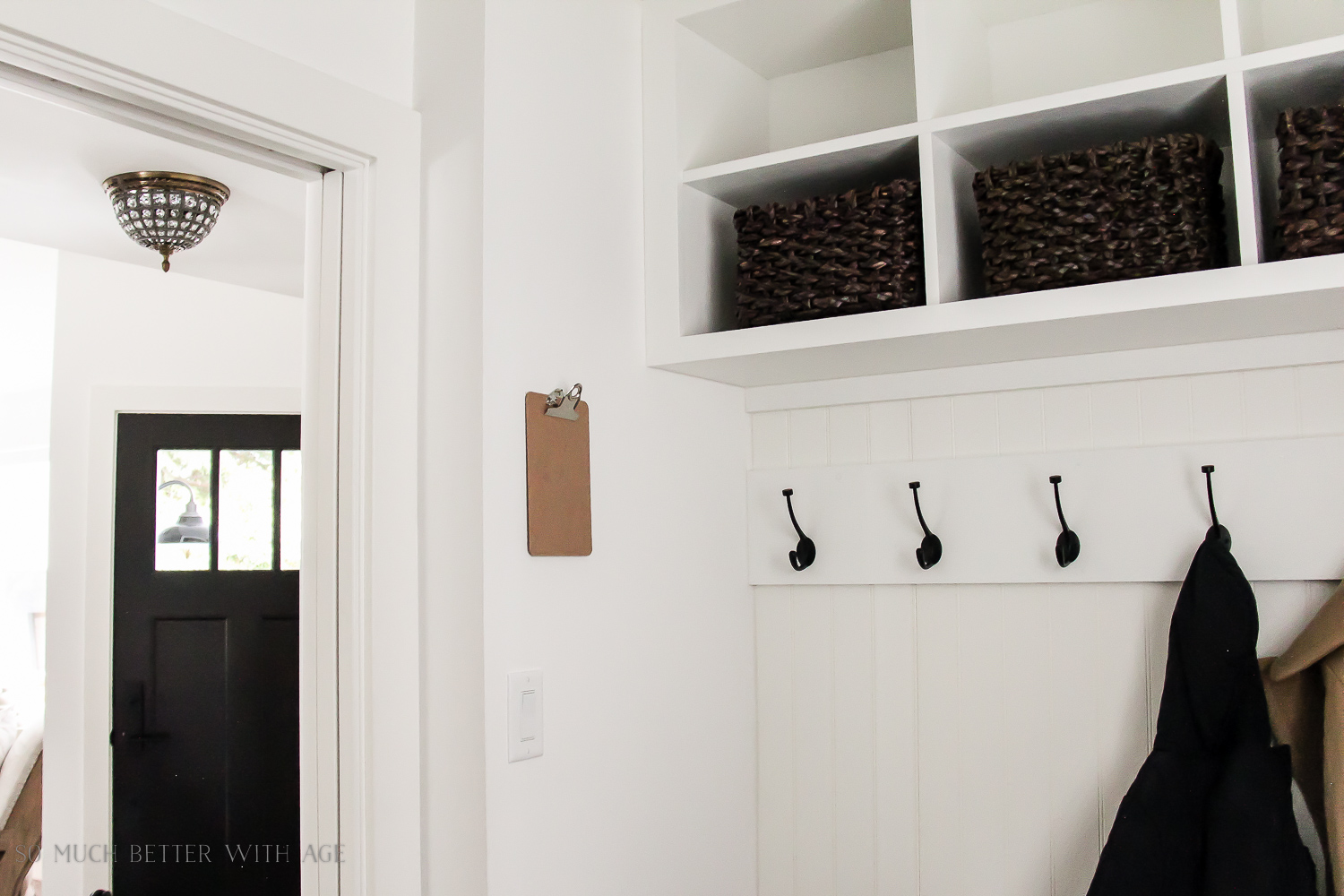 This laundry art was actually a little laundry bag that I framed. Up close you can see all the fabric wrinkles. I just love it.
This sink is tiny (of course) but a way better use of this space than the massive laundry tub. It's also where I clean and store all my paintbrushes.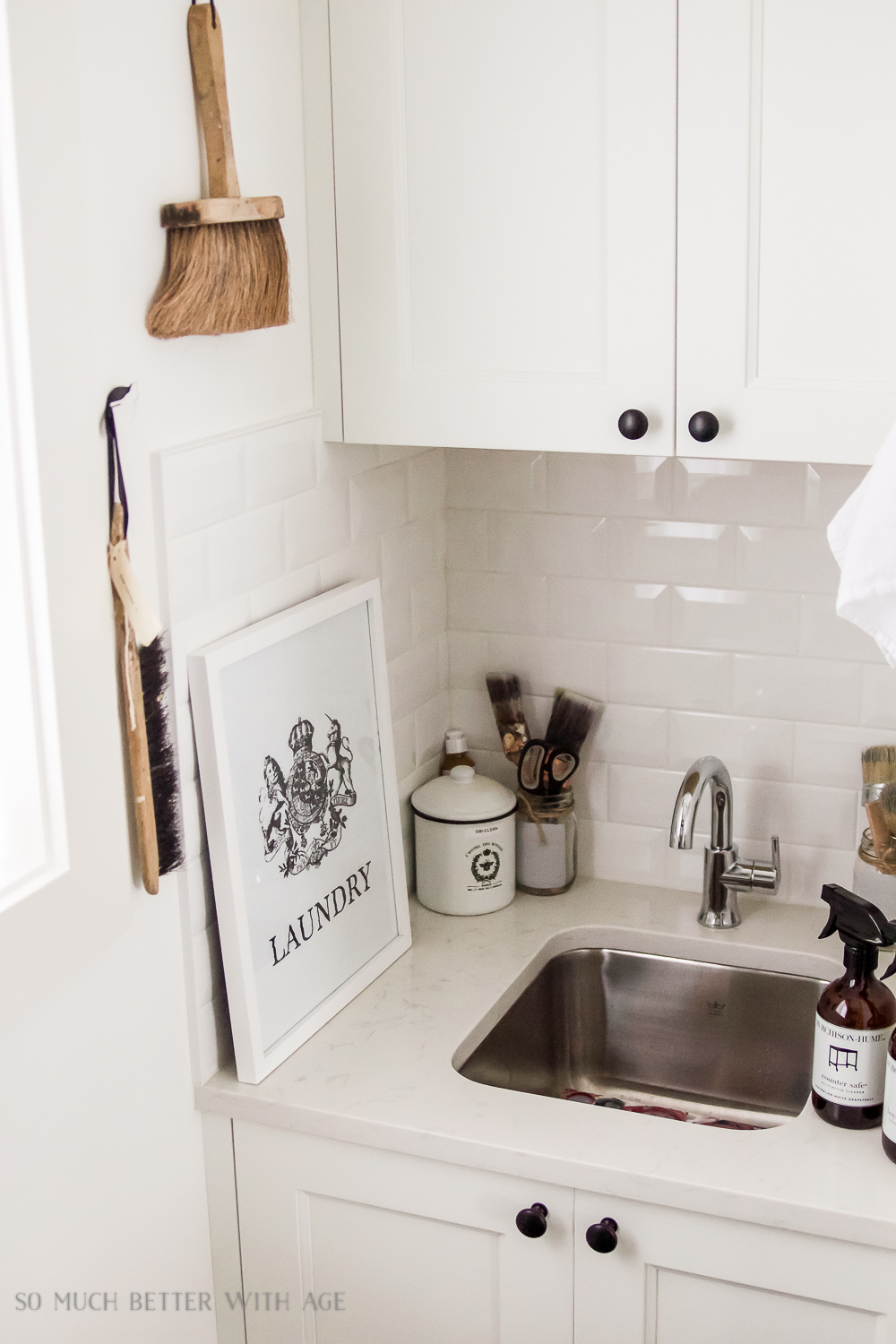 I keep the brushes stored in the pretty jars I painted.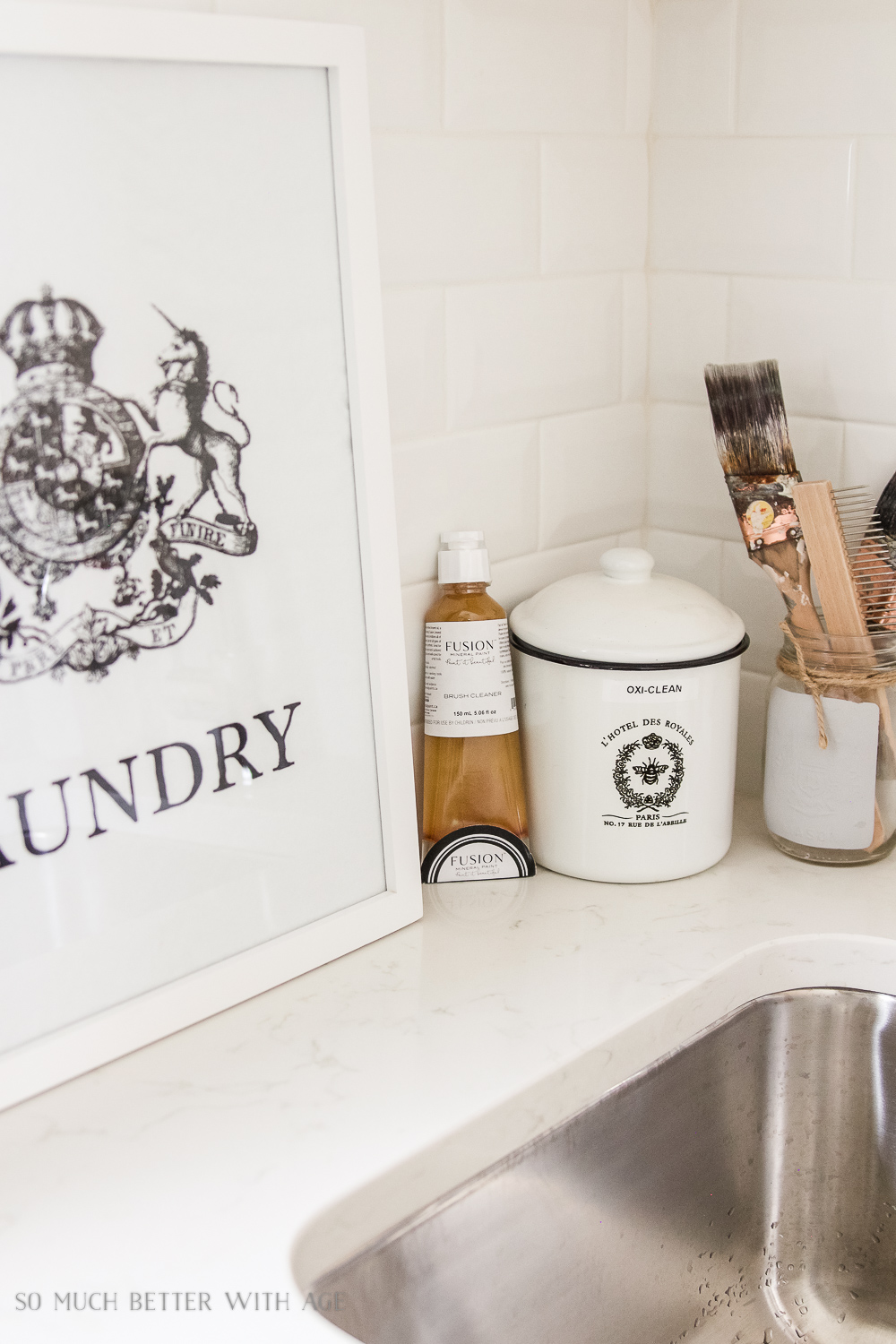 The crocks are great to hold items like umbrellas, scarves, mittens etc. for different times of the year.
This post contains affiliate links for your shopping convenience. Click here to read my full disclosure policy.
I hope you enjoyed this tour today! I've listed as many of the sources as I can think of below.
Source List:

Click in Case You Missed:
12 Essentials When Renovating a Mudroom While Keeping it Pretty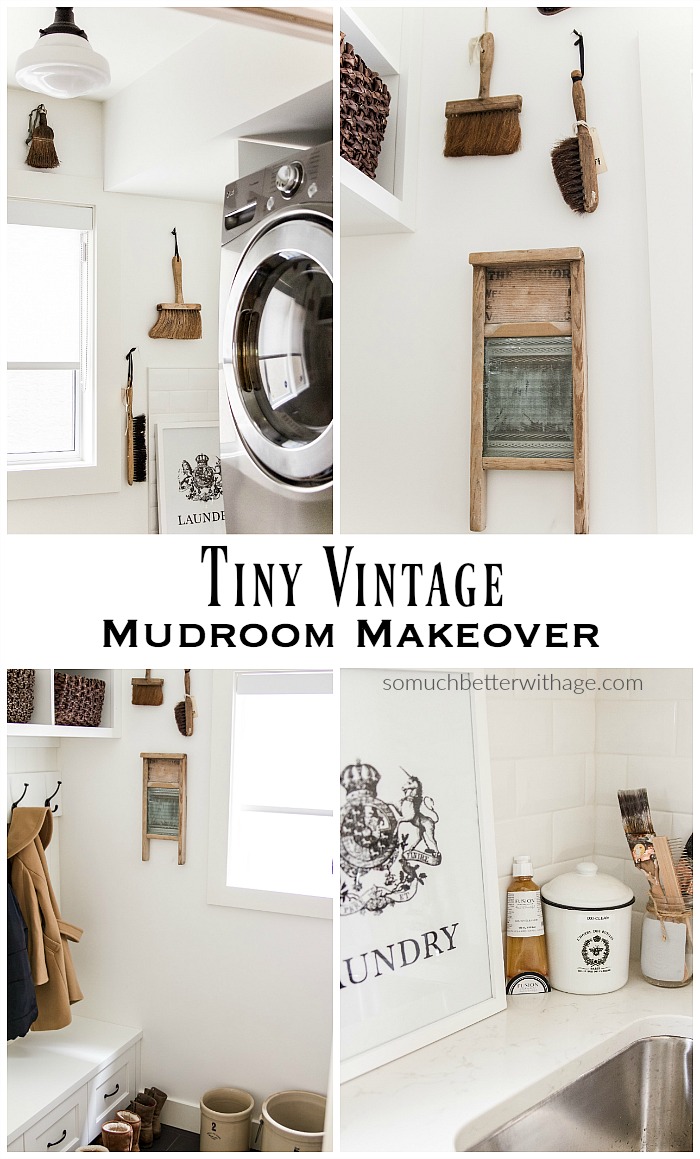 SaveSave
SaveSave