Here are my top 10 posts of 2020!
What a year 2020 was! I'm so glad that it's nearly over. I also can't believe I started a new interior design business during a pandemic! My plan was always to start it in the spring of 2020 and I just decided to go ahead with my plan.
And now that I've had my business for a good part of the year, I'll be streamlining and revamping my website so stay tuned for that in January!
Starting with number 10, here are my top 10 posts of 2020!
10. How to Add Texture to Complete a Room
Adding texture to a room completely makes the room. Learn how to add texture especially to an all-white kitchen!
9. How to Install Simple Picture Frame Moulding
I wanted some moulding in our dining room but because there is no moulding anywhere else in the house, I thought we'd try some simple picture frame moulding. It's so simple and inexpensive to add to your walls!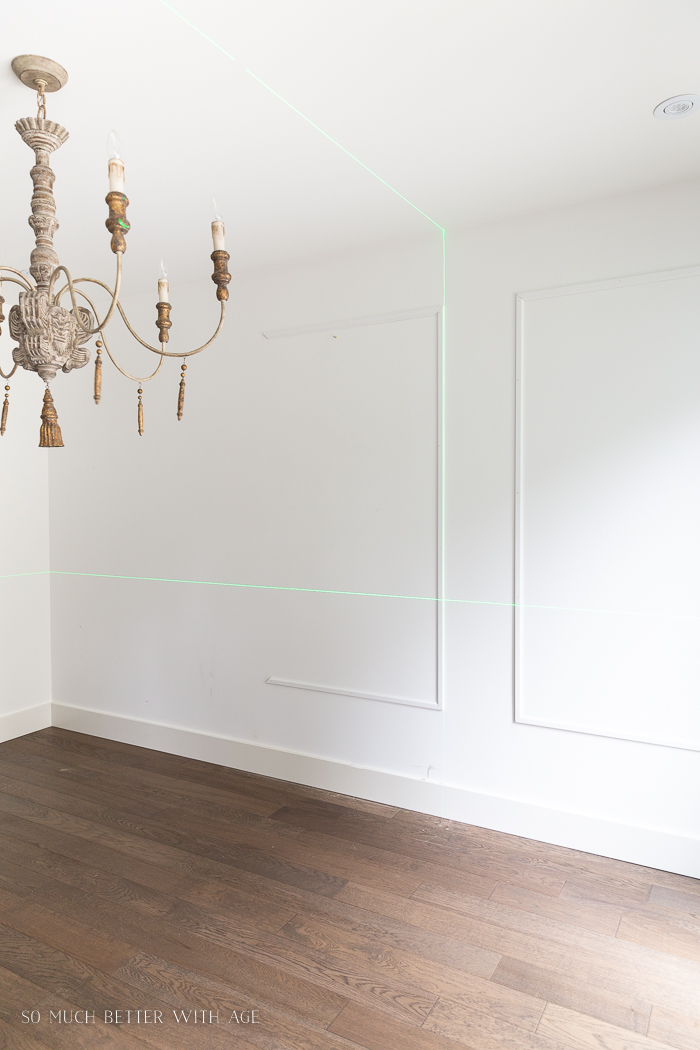 I only have baking recipes on my blog and looks like you were trying to get healthy like me this year. These healthy breakfast muffins are so good you won't know they are healthy for you.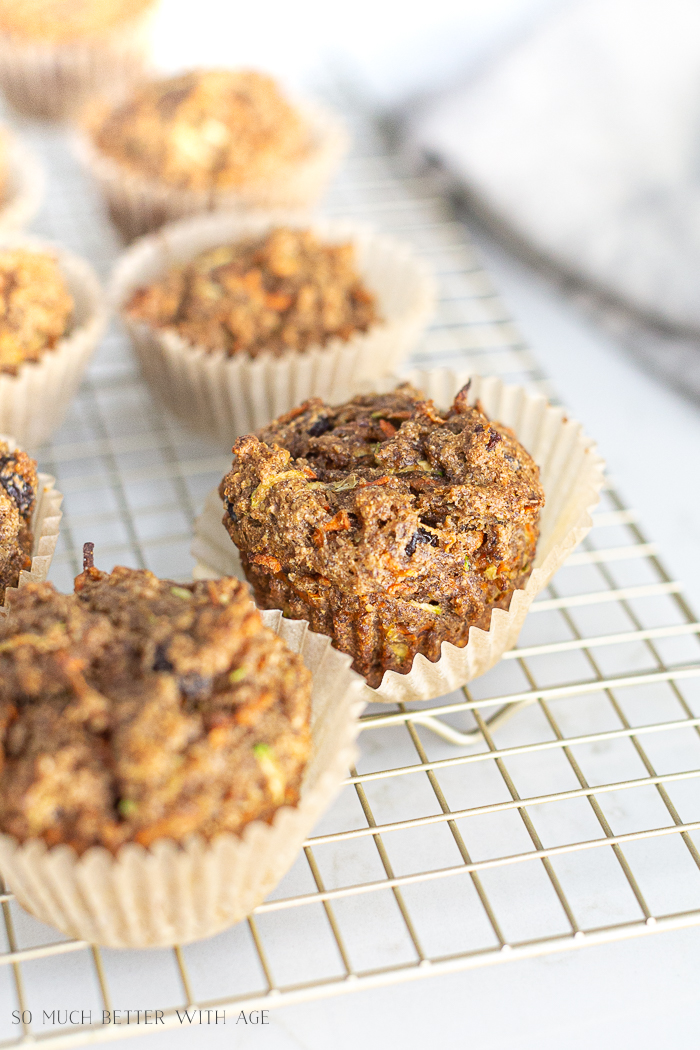 7. Color Theory for Decorating series
I didn't know what you were going to think of my color theory series but after trying to find information on it during the interior design course, I learned there were very few articles/posts on color theory. So I made my own posts and they were a hit!
6. Beautiful Green Painted Room Inspiration
I complied a post on amazing rooms painted green. It was inspiration to paint our office but I still haven't done anything in that regard. I share our office with my husband and we both work at home full-time. So it's a hard working office and I doubt will ever be a pretty one.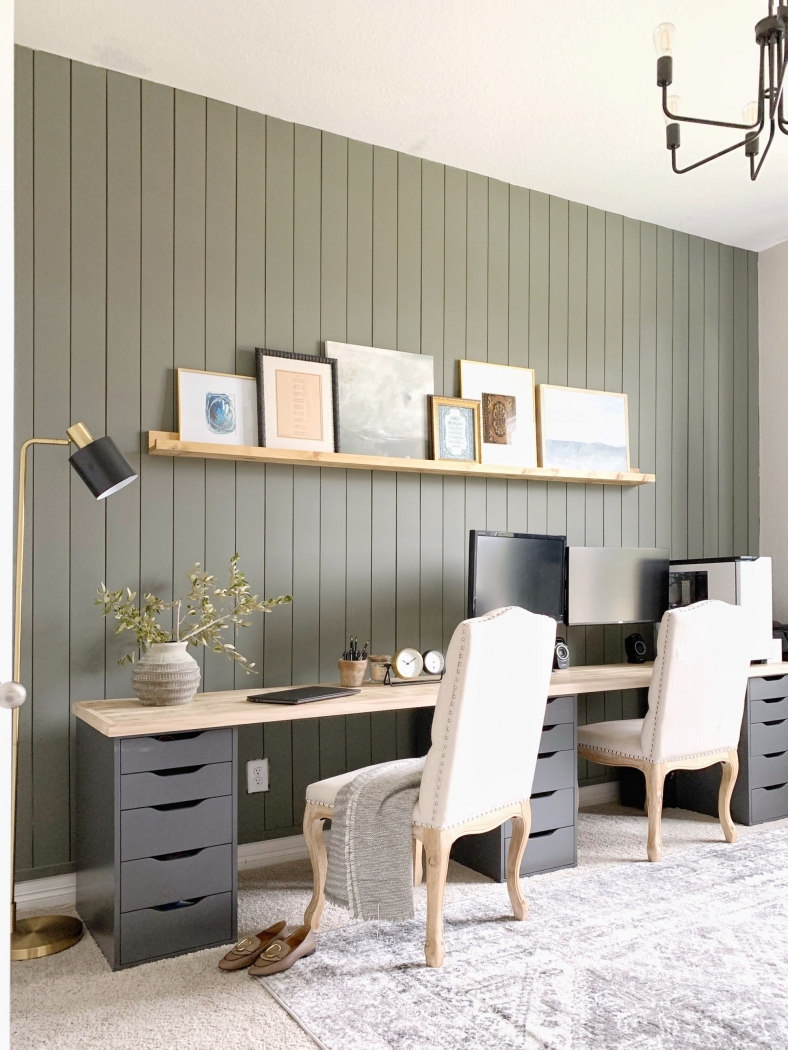 Trying design boards has been fun for me now but I never enjoyed it before. I just saw the design in my head and that was good enough! But with my new interior design business, it was a must. I hardly share the designs I've been working on but plan to do some sharing in the New Year.
4. How to Declutter When You're Sentimental
This has been a hard one for me and I know many of you struggle with this too. It's not a surprise that it's number 4 on my list. I hang on to things way too long because of its sentimental attachment. I've been learning to let go more these last couple of years and I also know the difference now between keeping the stuff I actually want to keep and purging the rest.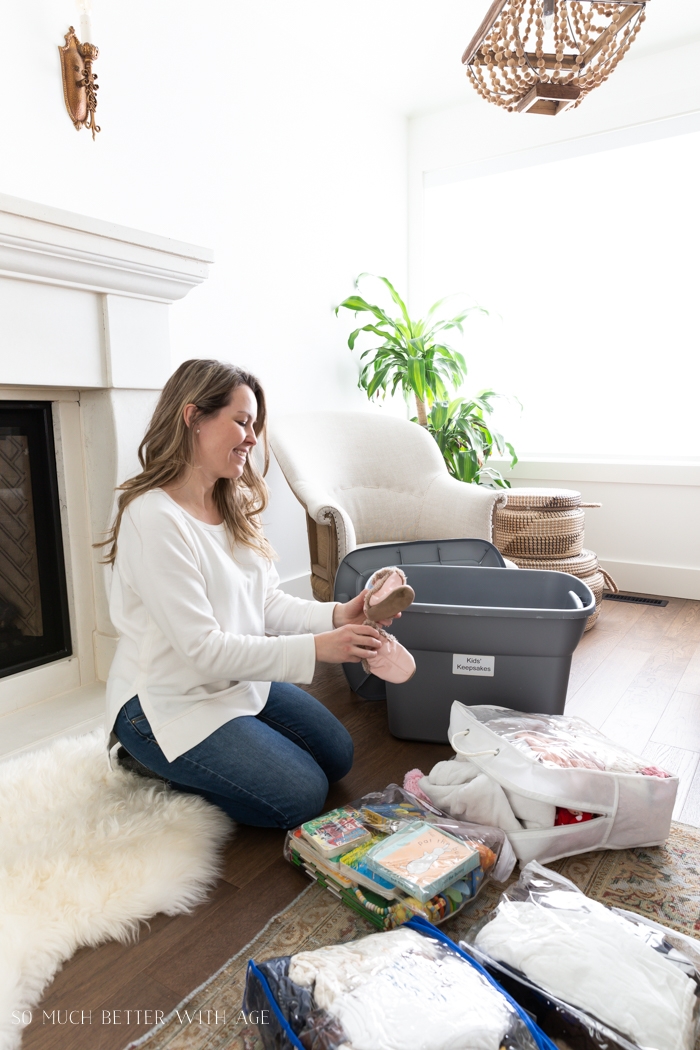 3. How to Declutter and Organize the Basement
Oh man, our basement storage area was such a dumping ground last year. Do you have one of those rooms or closets? I hated it! And I'm still purging even more down there this week.
Getting everything off the floor and being able to walk through the basement was such a great feeling! There was still more I could do and some accumulation over this year so it's been tackled again and it was much easier to take care of since it wasn't that bad. And it never will be this bad again! I value the organization and space too much.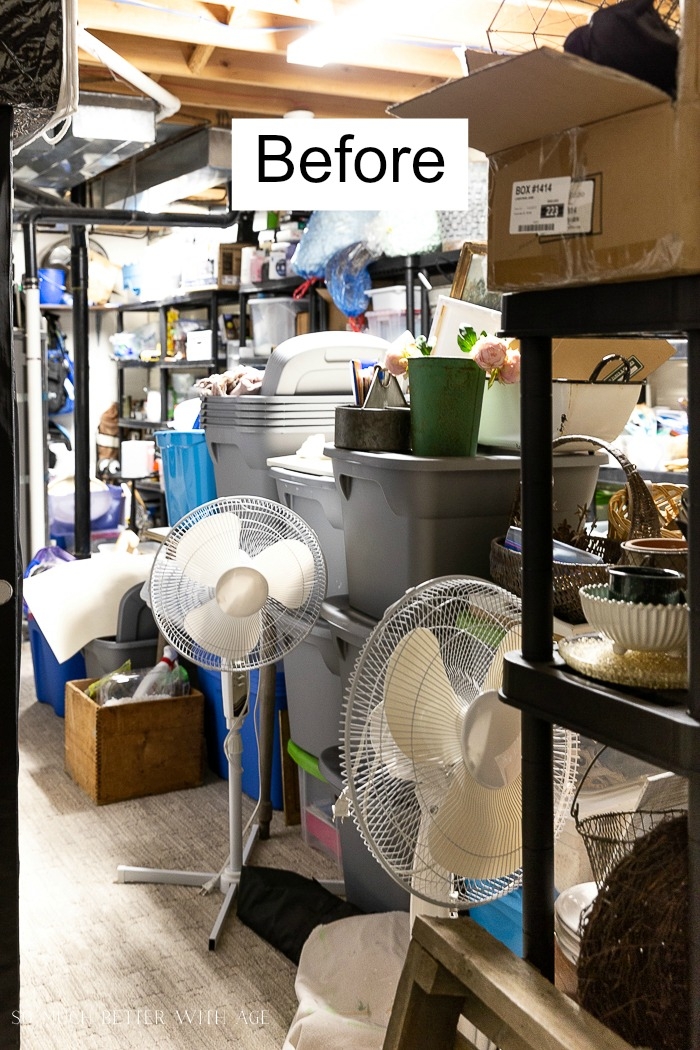 2. Edgecomb Gray by Benjamin Moore – My Favorite Greige Color
Okay, paint colors, you guys LOVE paint colors! I promise to do more of these posts in 2021! I have other examples using Edgecomb Gray in my post, just a gorgeous color.
1. How to Decorate a Long, Narrow Living Room
This one shocked me, like literally shocked me! But I knew it as soon as I published it. For some reason, this post was my all-time highest of my entire blog!
And I almost didn't publish it! I have lots of ideas to publish and the ones I think are going to do amazing (like the ones I spend a huge amount of time on) do not do very well and the ones that are an afterthought, do great! Not all the time but it's always a guess as to what will be a huge hit or not.
I'm not sure if this is a real problem that people are searching for or if it was just curious as to what my living room looked like as a full shot. It's such an awkward room that I've never really shown photos like these. I also talked about how this little home of ours is close to $2 million and although I'd love to move into a bigger space, it's just not possible right now (hence all the decluttering posts!!).
PS: can you spot the hearts my daughter made during this pandemic? We also posted a thank you sign for the delivery drivers.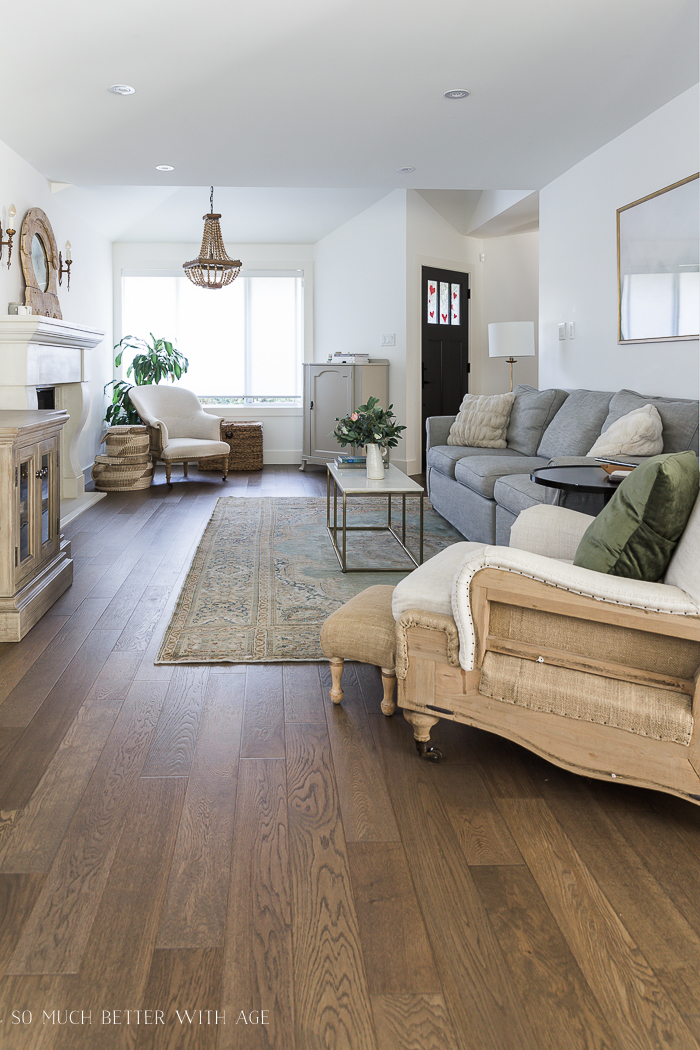 Thanks for following along, I appreciate each and every one of you. Praying that 2021 is a better year for all us!
Click below to see more top posts:
Now head over to my friend Shauna's at Satori Design for Living to see what her top 10 posts of 2020 were. I'm in love with her spring flower pot cakes!