Traditional and Modern Design Board Inspiration
Are you looking for some design inspiration? Check out these design boards that combine traditional and modern elements.
Disclosure: This post may contain affiliate links. Please read my disclosure policy.
I have been busy with doing design boards for clients that I thought I would share two with you today. I did design boards very similar to these for a client of mine recently but these ones are fully shoppable and not wholesale.
When you work with me, I'm able to order furniture from different wholesale places and I share my discount with you. But if I shared those items, you wouldn't be able to order them on your own. So I created similar design boards that you can order from well known retail stores.
Let's start with this living room!
I love the wood carved furniture cabinet in this neutral living room. Isn't it amazing? The sectional sofa is a dream to sit on. It's my dream to have this in my house although I think I'll have to wait until later when my kids won't destroy a white sofa!
I love marble and gold so anytime I can add those to any room, I'm a happy girl! The marble coffee table is the perfect size and I love the gold and leather (yes leather!) floor lamp. The gold pendant lamp adds a touch of drama to the space. I opted for a neutral rug, pillows and art to pull the whole room together.
handcarved buffet | pendant light fixture | rug | Lotus sofa | gold and leather floor lamp | artwork | marble coffee table | grey pillows | brown velvet pillows
The dining room is anchored with these beautiful metal cabinets and black and leather chairs (more leather!). More gold is added with the framed artwork and chandelier. My favorite color is green so if I can add that in somewhere, it's a bonus! The artwork has a deep emerald green background to it and there's just a tinge of green in the slipcovered chairs and rug.
Two slipcovered chairs will go at the end of the table and 4 black and leather chairs will be in the middle.
Can't you imagine how amazing those cabinets would look filled with white ironstone dishes and vintage pottery?
black metal cabinet | dining table | dining chairs | chandelier | olive tree | artwork | rug | slipcovered dining chairs
What's your favorite part of these rooms? Let me know in the comments below!
Shop Everything Here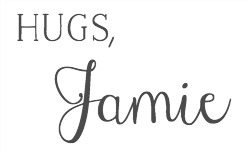 click in case you missed:
How to Find Your Own Unique Decorating Style