Today I'm trying on the wedding dresses I bought recently online and sharing them with you!
Today is the day where I share with you the wedding dresses that I bought online! I tried each one on and I can't wait to hear your thoughts on which one you think is best on me. I have it narrowed down to two, I wonder if you'll be able to pick out which ones.
This post contains affiliate links for your shopping convenience. Click to read my full disclosure policy.
If you missed the post I wrote just over a week ago or so, I ordered six wedding dresses online from two different companies, Lulus and Blush Fashion Boutique. They've arrived in such a short time and I can't wait to share them with you!
To give you an idea of sizing, I am 5'3″ and 135 lbs.
Dress #1
White long sleeve lace maxi dress | Awaken My Love | Lulus
I really wanted to like this dress and I do but the sleeves are too long for me. I know they could be altered at the top but I didn't feel like this one was 'the one'. The back is gorgeous!
Dress #2
Champagne lace off-shoulder mermaid dress | Blue Fashion Boutique
This dress was soooo comfy! It has an elastic waistband which I think made it so comfortable to wear and it just fit so nice. But the color doesn't look good on me and because of the elastic waist I think my waist disappears. I could fix that with a little belt or ribbon around my middle.
Dress #3
Lace spaghetti dress maxi |Blush Fashion Boutique
This dress fits great but I think it's a bit too 'booby' for me. I love the long flowy skirt and appliqués on the front. Gorgeous.
Dress #4
White lace maxi dress | Madalyn | Lulus
This dress is very similar to the one above but not quite as booby. It feels the same as the one above as well with the long flowing skirt. I wish this one had a band around the middle like the one above but this one fits great and is still romantic.
Dress #5
White maxi dress | Infinite Glory | Lulus
I knew this dress would fit like a glove because I have it in green. It's simple and I feel great in it but is it too simple?
Dress #6
Champagne lace and tulle dress | Blush Fashion Boutique
Dress #6 hasn't arrived yet but because it's the same champagne color, I know the color won't look good on me now.
Which One is Your Favorite?
So these are my wedding dress choices, which one is your favorite?
I won't be able to show you until the big day but I am planning on sharing some snippets of my day on Instagram so be sure to follow along! Our wedding is towards the end of August, only two months away!
Make sure to pin it for later!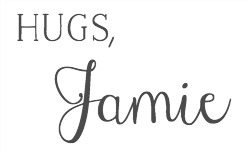 Click in Case You Missed:
Simple & Romantic Wedding Ideas on a Budget
Simple & Romantic Wedding Dresses Online for Under $300