Vintage Equestrian Birthday Party
You have to see all the beautiful details in this vintage equestrian birthday party that I threw for my daughter!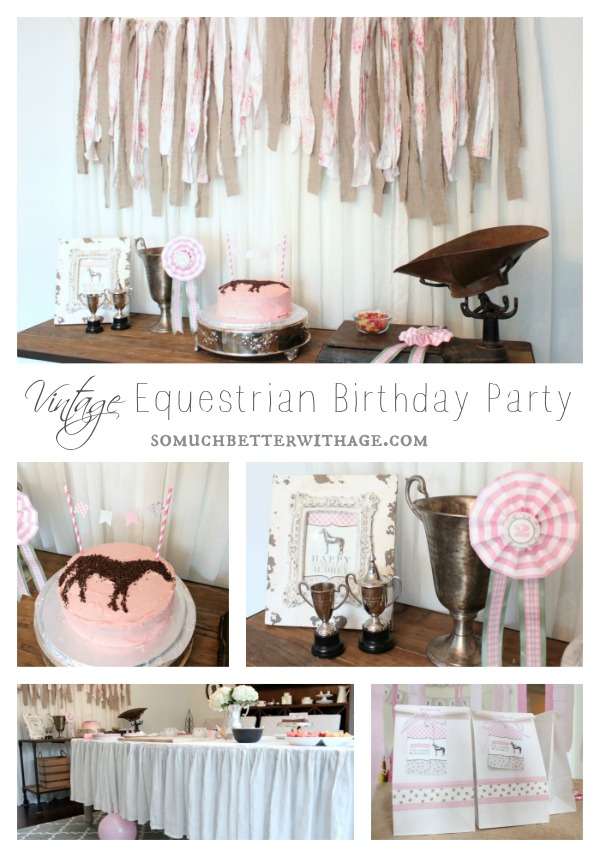 My daughter turned 2! She's officially not a baby anymore.
Yesterday I posted about her DIY Scrap Fabric Backdrop. A Vintage Equestrian birthday party was her theme.
Her mommy picked the theme. Here's a little story that goes along with that theme…
A long time ago when her mommy was a young girl, she had horses boarded on her property. They weren't her horses, the horse owners just rented the field for the horses.
One day, one of those horses was being sold, a beautiful mare named Lady. She asked her dad to buy the horse seeing as it was already in her YARD and he gave no answer. No yes or no. Just nothing. The horse was sold to someone else and Lady moved away. After that the rest of the horses left, a cow came in to board the land. Not nearly as exciting.
This little party is in dedication of the mare named Lady.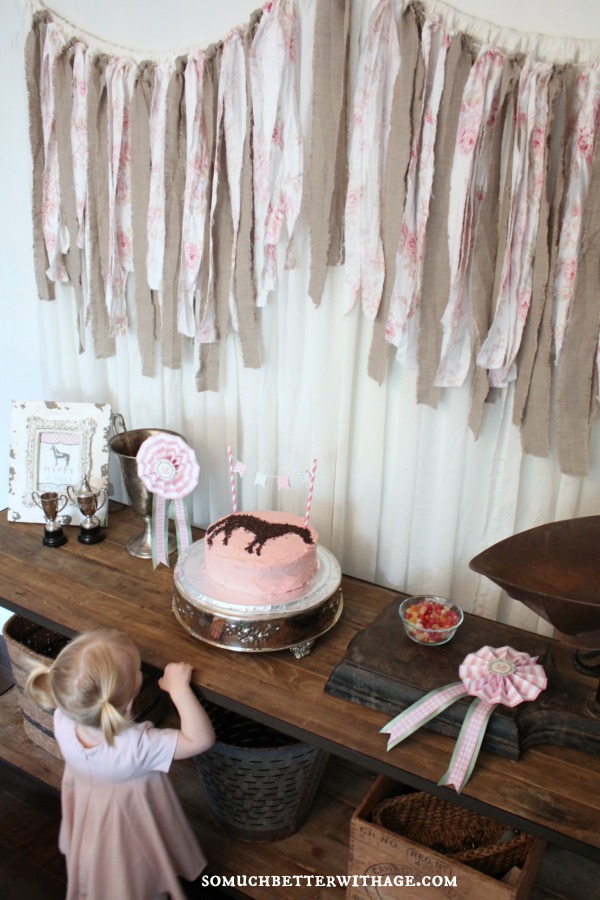 The mini trophies I bought months ago at Home Goods and the large trophy I bought on Decor Steals(Antique Farmhouse). Love.
I made the awards following this amazing tutorial.
I used scrapbook paper for the large circle accordion part and glued two types of ribbons together.
The cake turned out amazing! I'll show you how I did it next week, I promise. So easy.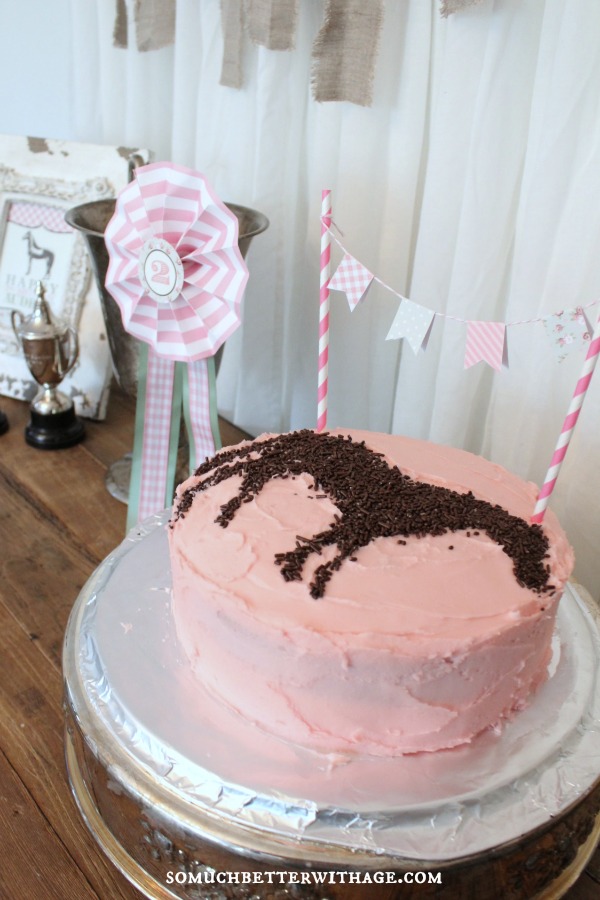 Here is the beverage station.
We had a brunch party so mimosas were in order for the adults.
 Quiche, pizza and mini sausage rolls were coming fresh out of the oven.
 The favor bags are adorable.
 I made these cute little party wands.
 These streamers were so fun to drape over my foyer chandelier. I love the effect.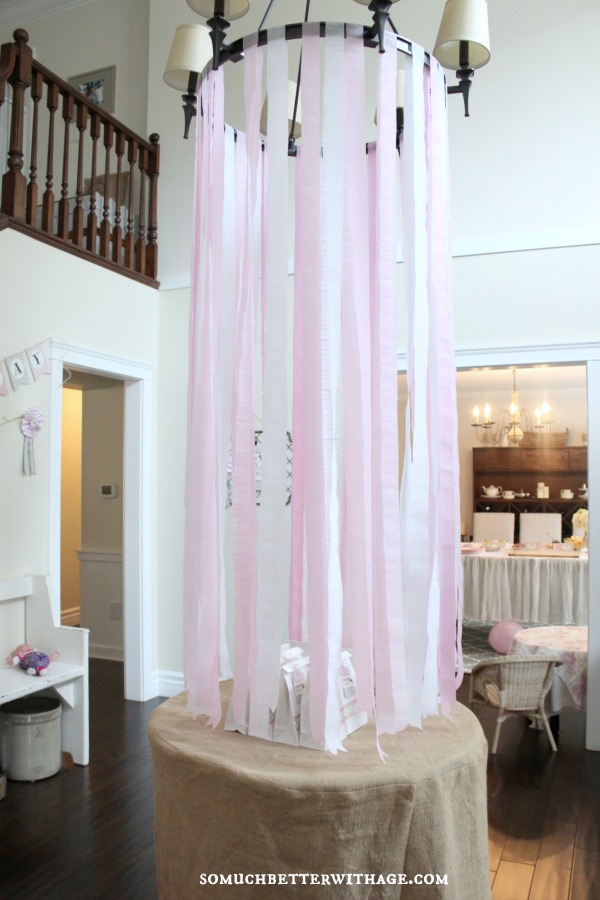 I think the birthday girl was happy. We love you!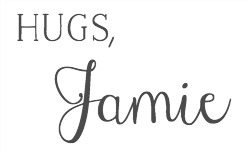 Sources:  Paper banner, favor tags, cake bunting, birthday posters, circles on middle of awards all came from 3 Little Monkeys Studio  (affiliate link).
SaveSave
SaveSave