In this post I will show you how I took this free dresser and gave it a white distressed makeover!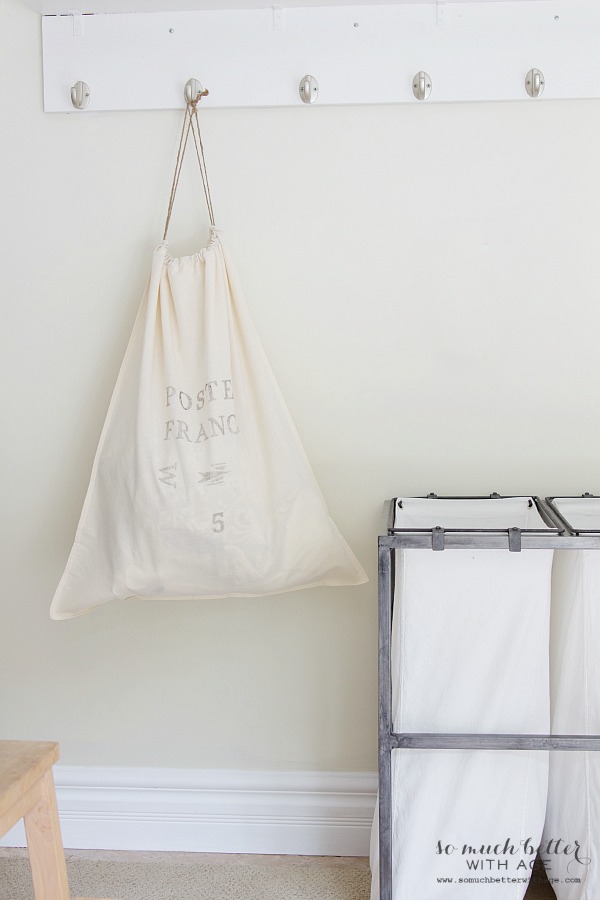 I've been on vacation with my family this week in Hawaii. Jennifer from Town n Country Living posted on Monday. Today I have Krista (a fellow BC girl!) guest posting today. Hugs 😉 Jamie
~~~~~~~~
Hello readers of So Much Better With Age! I'm Krista from The Happy Housie and I am so excited to be here today to share this chalky painted dresser makeover that I recently did as part of updating our Master Bedroom.
For the second time.
In three years.
As I mentioned before, I spend most of my bloggy time over at The Happy Housie. I called my blog this because I'm a bit of a "housie"… (think foodie but for houses). I love all things related to houses: decorating, DIY, organizing, crafting, gardening, and more. I love sharing projects and ideas, and especially love finding old pieces and fixing them up to make them vibrant and beautiful again…like this dresser project that I am sharing with you today.
This dresser was free!! I love free.
For the original makeover, I have to give complete credit to my husband. He sanded the top and refinished it and painted the whole piece. He did a great job on it. It looked much better then it had started out.


I don't have any pictures of the original BEFORE… But before we had painted the hubs gave it a black and wood makeover, it started out more like this…but perhaps a little darker and shinier:

But after a few years of living with the black, I was ready for a change. It seems I have been gradually painting all the dark furniture in our house white… or at least bright.
I started off by giving the whole piece a thorough wipe down. I don't want to talk about how dusty it got in the hidden parts under the drawers. Yuck.
Because he had used oil paint to refinish it originally, I primed it with some really adherent Zinsser primer.


And then used the most beautiful shade of Country Chic chalk based paint in white: it is called Simplicity and the name totally does it justice.

Because I was doing this project outdoors in the summer weather it dried pretty quickly. Rather then distress it with a wet cloth, as I often do, I decided to try out my little palm sander. I figured that would allow me to show through to some of the black underneath but it would also take it right down to the original wood in spots. And it sure did. I had to be careful not to take off tooooo much with it – but I am happy with how chunky the distressing turned out for this piece.

Then waxed it with the clear natural wax. It gave it such a beautiful sheen and I love knowing that the surface on top is more protected from all those little scuffing dangers that lurk around our bedroom…


Once it sat for a bit I buffed it all dry with a clean, lint-free cloth…


Done!


So much fresher and brighter in our bedroom…
I first revealed this when I shared our Master Bedroom paint refresh early last fall.
I've been slowly working away at freshening up our bedroom over the past few months…just a few more changes and it should be good. For the time being.


Thank you so much to Jamie for having me here today! I would love to have you come on by The Happy Housie for a visit! I have a few other projects you may be interested in!