Why Bother Having a China Collection and How to Store and Care for It?
Are china collections outdated? I will give you some good reasons why you should have a china collection and how you can store it!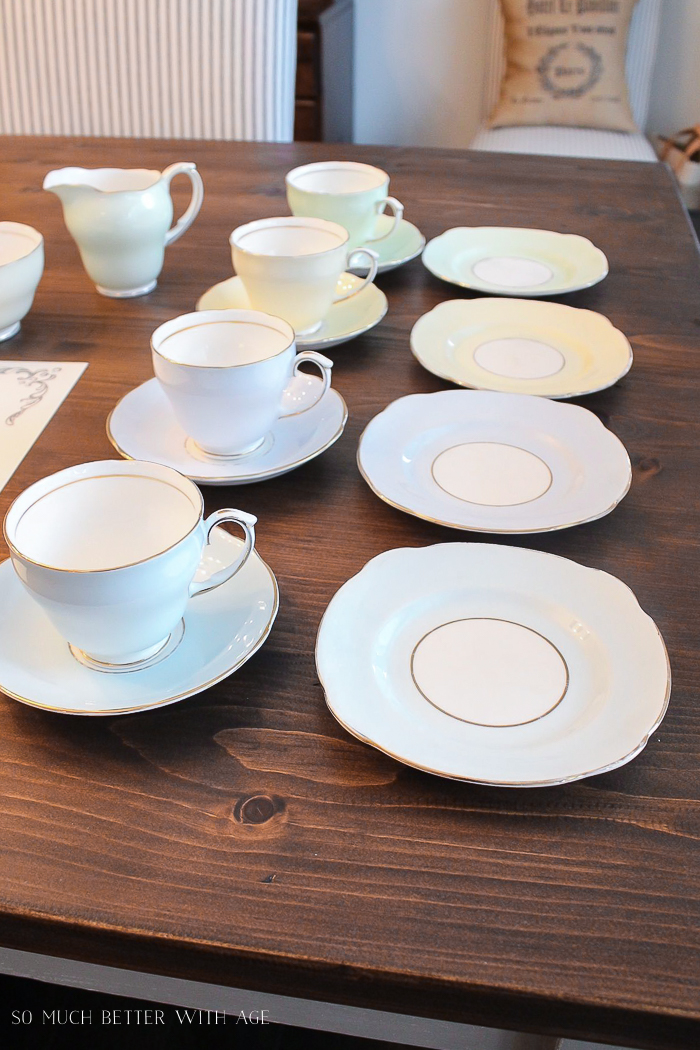 Do you have a china collection? If you don't, you probably think why bother.
And if you do have a china collection, have you wondered how to store it?
I'm going to answer both of those questions for you!
Reasons to Not Have a China Collection
Have you ever thought of having your own china collection? Or perhaps you have one and it seems out-of-date to keep one.
I'm sure you've thought of these reasons of why you shouldn't have a china collection:
1. Expensive
2. No room to store the collection
3.You already have everyday plates that serve their purpose
4. They need to be hand washed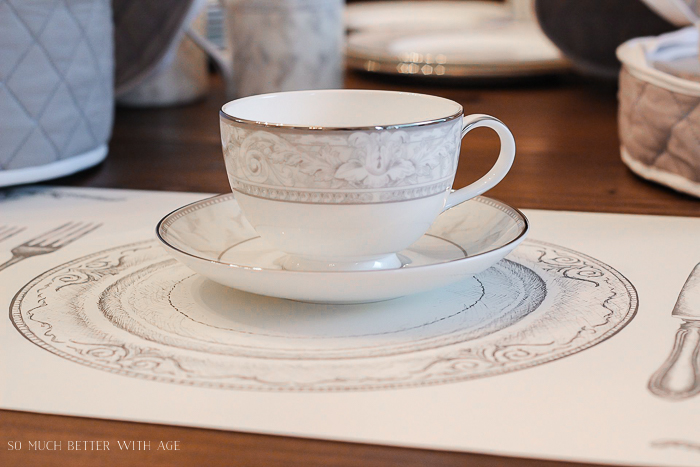 This post contains affiliate links for your shopping convenience. Click to read my full disclosure policy.
Aren't these the cutest paper placemats?
Believe me, I've thought of every one of those reasons why NOT to keep a china collection. And they are very valid! I'm definitely not trying to convince you to have one if you are in alignment with the above four reasons.
But I do have a china collection and I've had to think hard about WHY I want to keep it.
Reasons to Have a China Collection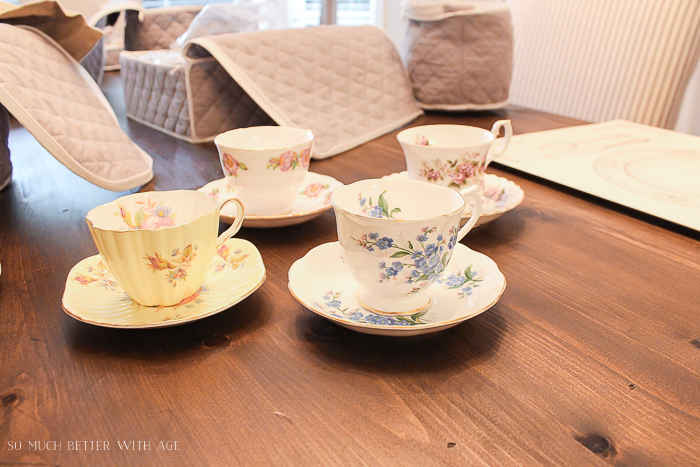 1. Heirloom / sentimental
The main reason for keeping my pretty china cups are simple. My grandmother gave them to me. I don't have many items passed down to me and these are ones that I cherish. I love having tea parties and inviting friends over and having tea with my kids. They love it and it makes us feel fancy.
2. Wedding keepsake
I got china as a wedding gift and now that I'm divorced I thought about selling it/donating it/giving it away but even though our marriage is no longer together, I still do very much appreciate all those wonderful china pieces family and friends bought for us. Every time I bring out a platter, I remember who gave it to me and how thoughtful it was of them.
Is it a practical wedding gift? Of course not but it's kind of like jewelry, it's a special keepsake.
It's like jewelry…but for your home!
3. Fun to collect
If you don't have a full set, it's actually a fun item to shop for because it's challenging so if you like a challenge, you'll definitely like this one. There are so many china collections out there these days that you can buy them for a steal at garage sales / estate sales / thrift stores / antique markets. You can add to your collection by looking online at places like Replacements.com or eBay to fill in the gaps of your collection.
If you can believe it, I found the rest of my china collection at Home Sense! A department store went bankrupt so I'm sure that's where they sent all the leftover china and I was able to score all my collection within a short time and a fraction of the price!!
4. You can put them in the dishwasher
(see below)
How to Care (or Not Care) For Your China
If you want your china collection to live forever and live in pristine condition, then you'll want to store it properly (which I'll show you below). I used to store it like this but I don't anymore. I have them in a regular cabinet so I can use them whenever I feel like.
I also have a friend that puts her china in the dishwasher on regular setting.
If they start to fade, who cares, right? At least you enjoying them every day!
How to Store Your China
To keep them in pristine condition, you should keep your china collection in these padded storage containers. This is how I used to store them.
Currently (now 2019), this is how I store them (along with my workout gear).
Most china storage don't come with enough separators. Buying more felt separators is a good idea. I've also used napkins that I don't use anymore.
Here are those old napkins I was talking about 😉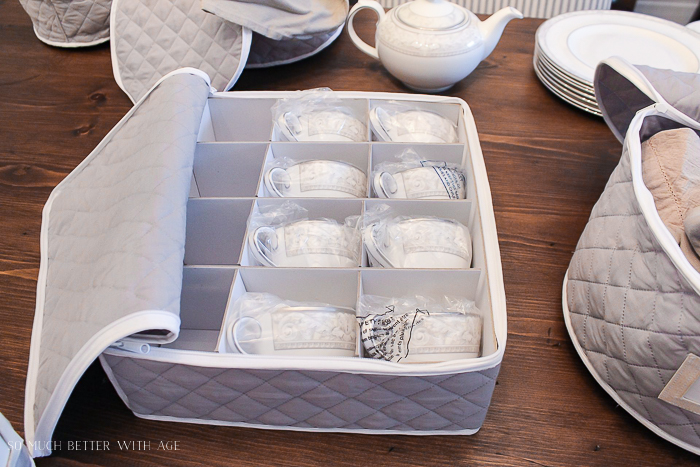 My China Set
My china collection is Royal Doulton Naples in silver. It's a discontinued pattern but I'll leave some similar collections here.

So if you want a china collection, my only piece of advice is to USE it!
If you don't want a collection, don't feel bad by not adding it to your wedding registry and you don't need to add the clutter to your house if grandma gives you some.
But if you want it, by all means have a collection or just a few beautiful pieces.
So what about you? Do you have a china collection or will you start one?
Make sure to pin it for later!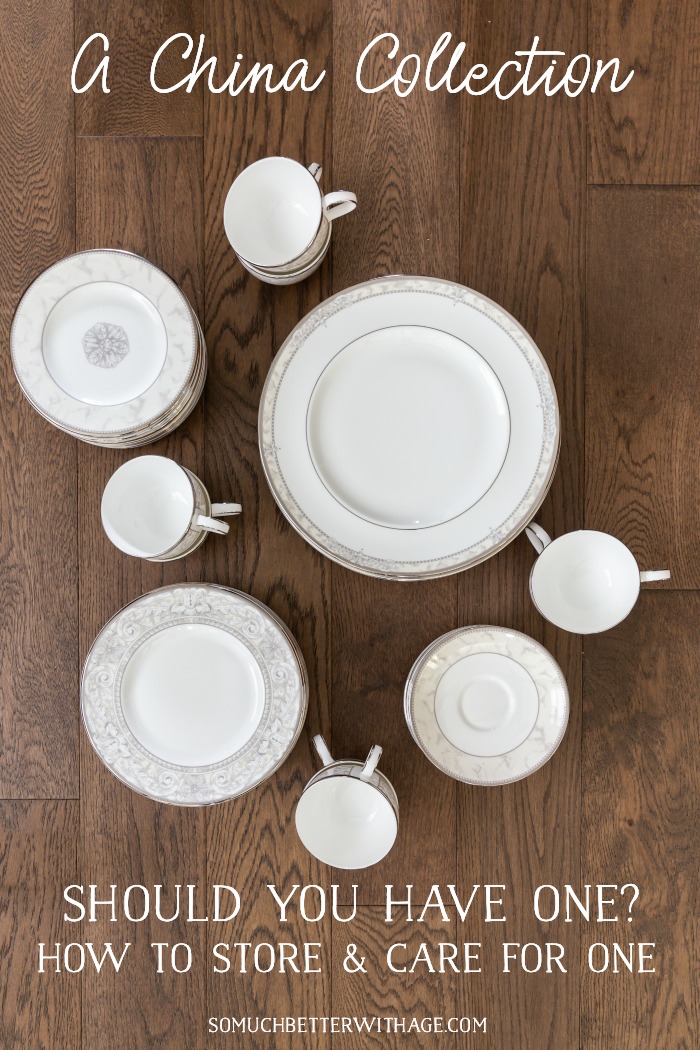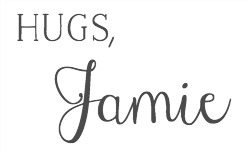 Click in Case You Missed:
How to Declutter When You're Sentimental