I've always been a paper and pen kind of girl rather than all digital. I still make lists in a big notebook. I just jot down things that come to mind for post ideas and things that I need to do. It frees my mind so I don't have to try to remember all.the.things!
But I have been getting much better at keeping digital records too. I scan important documents and save PDFs as opposed to printing anything and everything. I keep a digital calendar with the kids' schedule so their dad and I can keep track of all their activities in one handy place. Plus I also keep a general calendar on the fridge of the current month of which house they'll be at when so they can refer to it any time they want.
But for all the kids' appointments, activities and personal appointments and general daily events, I keep it all in a paper daytimer or planner.
Here are the types of things I write in my planner:
kids' activities
doctor appointments for me and the kids
any personal appointments for myself
when I have a date night with my husband
when the cable company will be coming over
when we have friends over
when it snowed on a random day and was extremely cold
car service appointments
friends & family's birthdays
when we visit friends or go out
when I work out
I use a blue pen for my son's activities and a pink pen for my daughter's activities. I highlight in green when I work out (it makes me feel great when I've looked back and look at all those green highlights!).
I don't journal, I plan
This might seem like overkill but honestly you have no idea when I've needed to search for a date and I can easily grab an old daytimer planner and say well it must have been this date because that was when we went to so and so's birthday party.
For instance, we cancelled a house service recently and they were still taking money out of our account. The company said that I had only called beginning of the month and I said um no, I called on this day because that's the day I wrote down in my daytimer when their competitor had come to my house to install their services. Bam!
Because I write down significant events, I might even add I had a horrible day that day. I don't really need a journal. I'm not the journalling kind. I've tried many times but I find it more of a nuisance than a joy. I do like to write down all the events and I find it therapeutic to have a pretty planner and take the time to fill it out. It also makes me recall outings or events that have just passed that I may have forgotten about.
I keep all my planners and have all of them since the 1990s. You can see the styles represented with each journal. For the longest time, I tried to always buy the same one but eventually they stopped selling them or I wanted to change things up.
This post contains affiliate links for your shopping convenience. Click to read my full disclosure policy.
Shop planners
There are so many pretty planners out there! I just found these personalized planners on Etsy. They are from this this shop on Etsy, from Vancouver.

Make sure to pin it for later!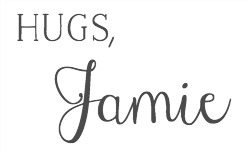 Co-Parenting Schedules – Free Printables