I know it may seem odd that a French Vintage blog has a section on camping but I grew up camping and in my 20s would go on 3 day backpack trips in the mountains.
For years I didn't do any camping but now that I have kids, it's so important to show them how to camp. They love it just as much as I do!
We're camping this summer for two weeks so we rented an RV trailer but camping in a tent is stuff so much fun. Whether you are camping by trailer or tent, this is everything you'll need to set up camp!
Beginner's Guide to Camping – Everything You Need To Take Camping
Beginner's Guide to Camping – How to Set Up Camp & What Food To Bring
RV Camping – Dry Camping & Partial Hook-Up Tips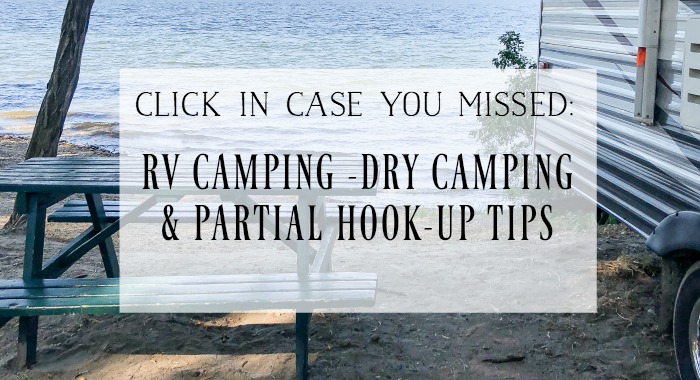 SaveSaveSaveSaveSaveSave