RV Camping – Dry Camping and Partial Hook-Up Tips
RV camping has the obvious comforts of home but what if you can't get full hook-ups? I'm sharing tips of how you can dry camp and camp with only partial hook-ups.
Tent camping is fun but if you are camping more than a weekend, RV camping is the way to go. Here are tips for RV dry camping and RV camping with partial hook-ups.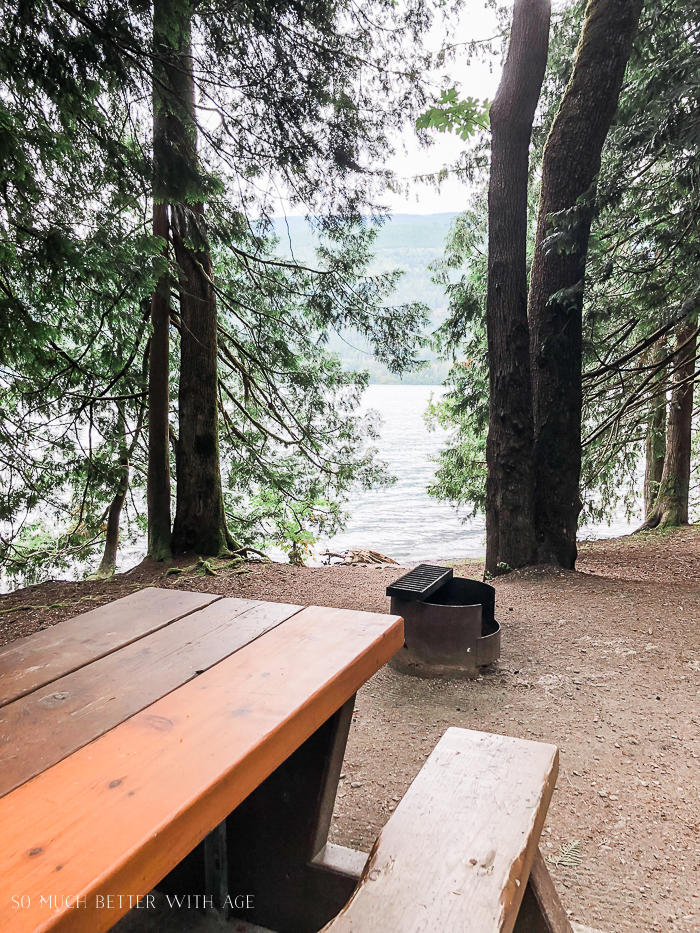 This post contains affiliate links for your shopping convenience. Click here to read my full disclosure policy.
Dry Camping:
What is dry camping? It means camping in an RV but without sewer, water or electricity hookups. Most full hook-up RV sites are not very outdoors-y. They are usually concrete pads and have lots of modern conveniences. I have nothing against that but because I've camped most of my life in a tent in the great outdoors, I like to still feel like I'm camping in amongst the trees.
Tips:
Dry camp at the beginning of your trip when the excitement of camping is fresh and you don't mind a few days without electricity.
Electricity: Most RVs do not work unless they are plugged into power at the campsite even though you can still use the lights via the batteries. So don't expect to be able to plug in your phone, coffee maker or toaster even though those lights are working. The electrical outlets are more of a tease until you are fully plugged in. A portable rechargeable generator is a good option to bring with you if you will be dry camping for more than a few days. I brought a back-up battery charger for my phone and we also had the car to charge our phone as we had family meeting us at our campsite so we couldn't fully unplug from the outside world.
Water: Before you get to your campsite, you can visit the sani-dump to fill up your RV with potable water. Your RV holds a reservoir to carry this water so that you don't need to rely on a tap/water source at the campsite. You can then flip the switch for 'battery-operated water' and you'll hear a loud noise before running water or flushing the toilet. Use this sparingly as the grey water (used water) will be held at the bottom of the RV until you get to a sani-dump.
Sewer: Don't use the bathroom except for emergencies. We were dry camping for 4 days so we had a rule that we would only use the bathroom for in the middle of the night situations only. The same way that the RV stores grey water, it holds all the sewage (or black water) in a separate holding tank at the bottom of the RV. So just think, whatever goes down the drain in the RV, stays at the bottom of the RV until you get to a sani-dump. And once your camp is all set up, you won't want to move your RV trailer.
Washing dishes: We still washed dishes outside like we do when we tent camp.
Bathroom use: We used the bathroom sink for brushing our teeth and washing hands so we didn't use much water. The reservoir holds a lot of potable water but it's the grey water (the used water) that has a limited amount of space to go. We used the public washrooms for showers etc. but it was nice to be able to use the RV sinks a minimal amount.
Cooking: We cooked outside although you can use the propane stove in the RV whenever you'd like.
The next stop after dry camping is a full hook-up site so you can use all the sewer, water and electricity hook-ups and essentially dump the grey water that we've been holding on to while dry camping. You can also just use a sani-damp to empty your RV's grey water before moving on.
Partial Hook-Ups
Partial hook-ups means electricity and water but no sewer. Usually there is no sewer because it's too close to a body of water like the campsite we stayed at in the Okanagan this summer. We knew that we wouldn't be able to get full hook-ups if wanted a beachfront site but the trade off was worth it to us.
Tips:
Electricity: You can use the electricity and A/C as much as you want! This was a major upgrade for us. The Okanagan is usually hot and when we were there it was 36 deg C (97 deg F) nearly every day so the A/C was so nice to have at night. We were able to plug in our phones, use the coffee maker and toaster. It was great! It was great to have the kids unplugged but parents still need some electricity, am I right?
Water: We used the hose that came with our RV to connect to the water hook-up at our site and we were able to get water on demand. There's a little hot water heater in the RV so it would heat just enough water at a time (about one shower's worth).
Sewer: With no sewer hook-ups, we still used the public bathrooms as much as possible although we were starting to get lazy a few days in and found it far too convenient to use our RV bathroom. We still showered in the public showers or took our Campsuds into the lake to bathe.
Washing Dishes: I also got lazy with heating up water and washing dishes outside so I couldn't wait to wash dishes in the actual RV sink. Because of the bathroom and kitchen sink use, we managed to fill our grey water tank within 4 days (the grey water, not the black water, thank god, started to overflow into the bathtub on day 4) so we had to hook the trailer back up to our SUV and take it to the end of the campground to use the sani-dump. We managed to do it in a short amount of time and although it was a bit annoying, I'd probably do it again. We stayed one week at our beach site and moving one time to use the sani-dump so we could wash dishes in the RV sink and have occasional bathroom visits was worth it to us.

Extra Tips:
Here are more general RV tips you'll want to be know before you head out on your trip:
If you are renting an RV trailer like we did, make sure to check the weight of the RV and if your car is able to tow it. Our SUV came with a tow package but it still needed to have an adaptor for the brakes that we needed to buy and install. Make sure you have checked into all the necessary details before pulling an RV with your vehicle. Also, check with your owner's manual to see what the max tow capacity is and pick an RV that is under that amount.
Make sure the campsite you are reserving is able to hold your RV. Knowing the length of your RV is crucial when booking sites.
Make sure the RV is level when you park it. You can use blocks of wood to make one or two wheels higher on one side. Use a level on your phone or a ball or water bottle to check the interior of the RV if it's level. Seeing if the door stays put when its open is another good way of making sure the RV is level.
Make sure your fridge is set to AUTO. It won't matter then if you are driving or at a partial or full hook-up site, the fridge will automatically turn itself to propane or electricity to keep itself running. Having a fridge instead of a cooler I think is the best thing about RV camping.
When you're using the sani-dump or when you're at a full hook-up site, remember to dump the black water first then the grey water to flush out all the pipes. Just before you flush the grey water, you might want to fill your sinks full of water and pull the plug at relatively the same time so you have a 'gush' of water to clean out the pipes. You'll want it emptied before you hit the road so there's less weight for your vehicle to tow.
If you filled your RV with potable water before you got to your campsite, be sure to empty it before you hit the road to lessen the weight.
There are so many neat capabilities that each RV has so it's best to check with the owner's manual about how to operate it. Some have manual awning openings, some are automatic, for example. We've rented a couple of RVs now and both are entirely different but essentially the same.
Here are some photos of the 25′ trailer we rented this summer from Rent RV BC (we love Russ & Ruth but I was skeptical in sharing their link because now I'll have competition for renting an RV!).
We would love to own our own RV but parking it is an issue and an expense where we live. For now it's easier for us to rent and we get to try out different RVs in the meantime.
Camping (whether tent camping or RV camping) is a lot of work but so worth it for the memories your children will have and for getting in touch with nature. Conveniences like an RV make camping more enjoyable for a longer period of time.
Here is my source list for all camping items:
Make sure to pin it for later!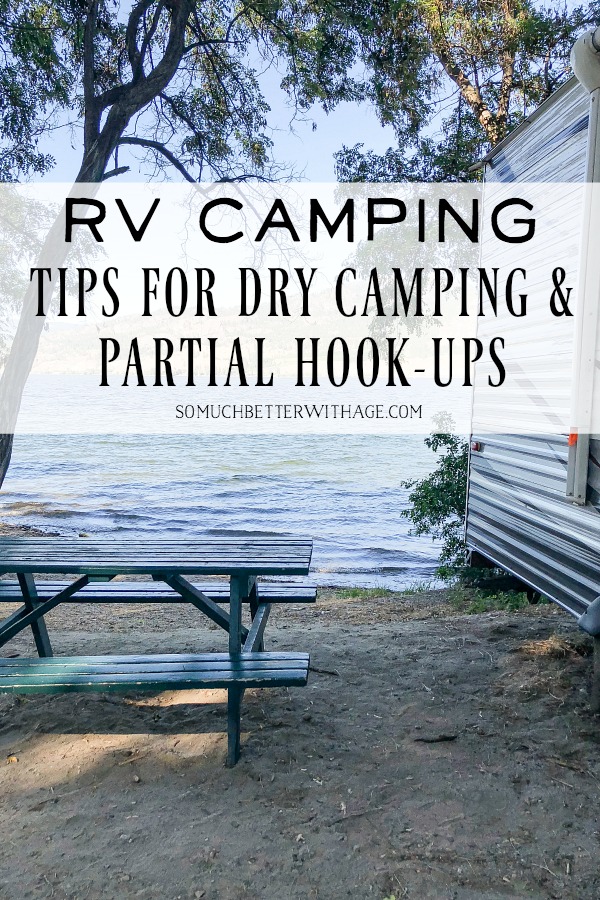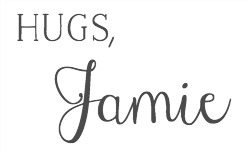 Click in Case You Missed:
Beginner's Guide to Camping – Everything You Need to Take Camping
Beginner's Guide to Camping – How to Set Up Camp & What Food to Bring