I demonstrated my Plaster Dipped Wall Art from my French Vintage Decor book on Breakfast Television Vancouver!
Yesterday I was on a local news show, Breakfast Television Vancouver on City TV. I was so excited when I heard they wanted me on their show but then I was so nervous! They wanted me to demonstrate my Plaster Dipped Flower Art and my first thought was, they picked the messiest project! But it turned out to be a great project because it was easy and quick to demonstrate.
The day of the show I was nervous but not too bad (I was more nervous the night before and could barely sleep). Then when I arrived on the set it was so quiet and just a few people so that put me at ease.
I did my hair and make-up at home but more concealer and powder was needed for under all those lights.
The set was nice and quiet and I was able to set up my demonstration table in this area here and then when I was ready to go on the air, they wheeled it to the right spot.
We got to watch the morning news unfold, it was fun to watch Riaz Meghji in action!
This was the project I demonstrated, Plaster Dipped Flower Art.
Here I am checking to make sure my hot glue gun is working. I didn't move through the demonstration fast enough so I ended up not even using it!
One last cheesy/nervous smile before showtime!
I had a lot of fun and they want me to come back again so you never know, you might see me on the show again.
To watch the segment, click the video below!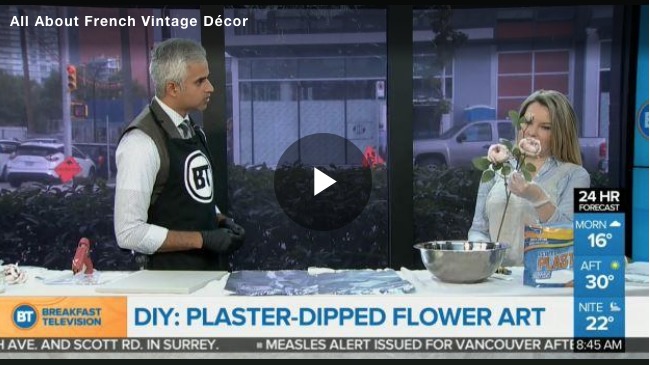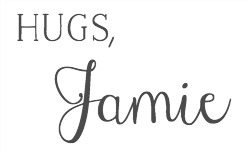 SaveSaveSaveSaveSaveSaveSaveSaveSaveSave