This DIY apron is so easy with my free printables. There are downloads for dads and stepdads.
In our house, the kids call Aaron S dad. It's a combination of step-dad and Superman and seeing as Aaron loves superhero movies, it's a great fit. These aprons are super easy to make for any dad and/or step-dad this Father's Day.
This post contains affiliate links for your shopping convenience. Click to read my full disclosure policy.
supplies:
A Few Tips
I picked up these fusible cotton fabric sheets and I love them because you don't have to mirror words before you iron them on. Most transfer sheets you do! I will leave a mirror image and a regular image to download depending on the instructions of your transfer sheets.
Because transfer sheets usually come in white or black, I stuck to a black apron. You can also use a white apron.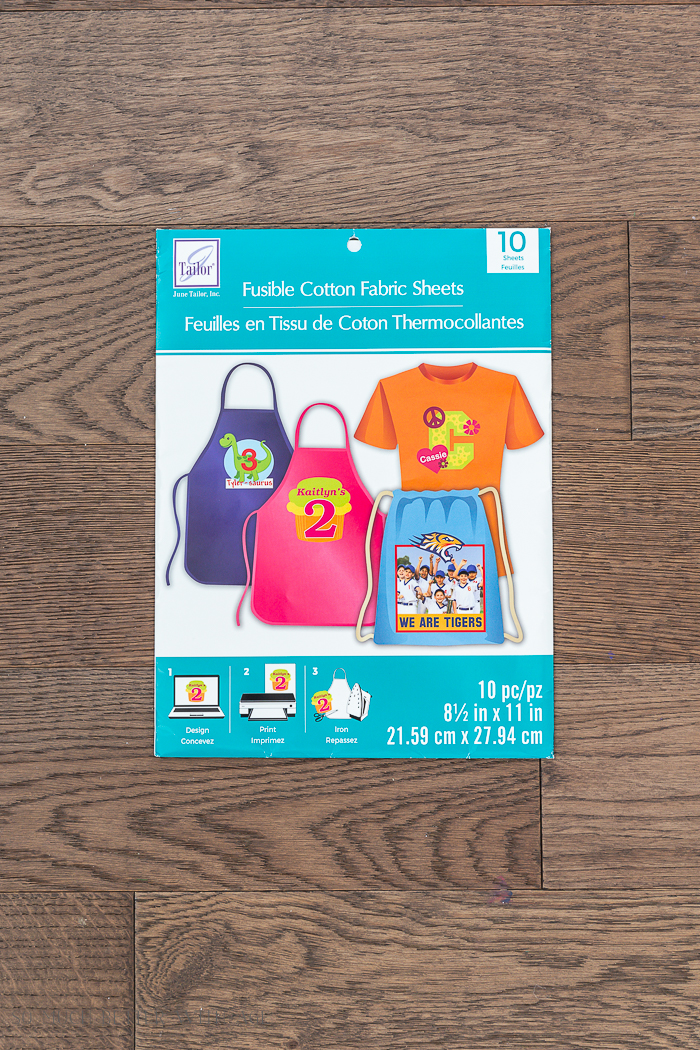 Directions:
1.Check your transfer sheet instructions. The transfer sheet I used above doesn't need a mirror image for words but most transfer sheets do. Download the correct image and print the image from your home (ink jet) printer.
2. Cut out the image close to the words as possible and cut rounded corners if you'd like.
3.Let the ink dry for a couple of minutes before ironing.
4. Turn the steam section off on your iron and iron the sheet down in the middle of the apron according to the transfer sheet instructions.
And that's it! Didn't they turn out great?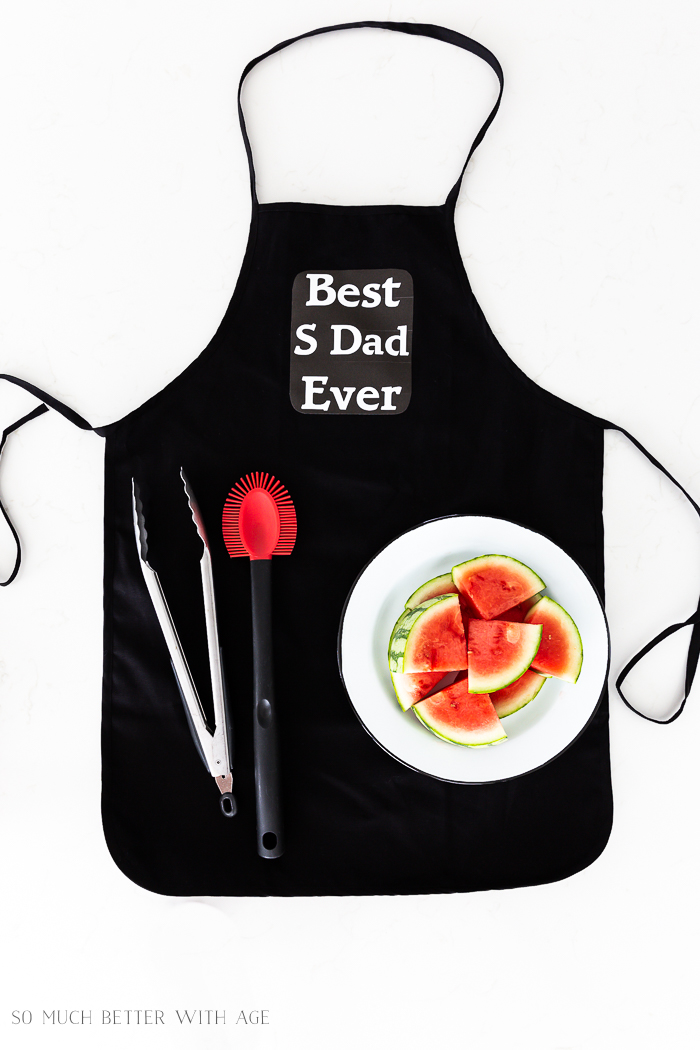 I hope this inspires you to make a Best Dad Ever and/or Best S Dad Ever apron for Father's day.
printables:
To download these printables, subscribe to my newsletter.
If you are already a subscriber, you'll have access to the printable in your inbox.
Make sure to pin it for later!