I love autumn decorating especially when it involves my front porch.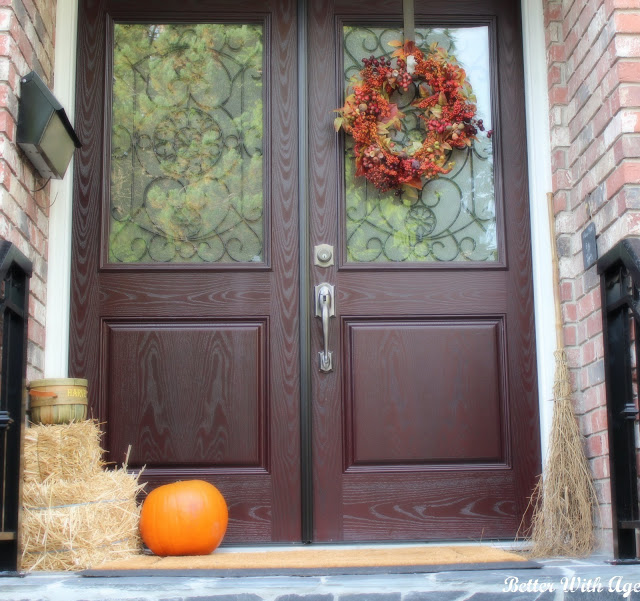 This year I did some simple fall updates to our front door and foyer. A few bales of hay, rustic broom, harvest basket with pine cones. Who doesn't like a crisp fall front door area?
I got this 'witches broom' from Michael's. It's so cute and perfect for Halloween.
I know I need some more pumpkins! Nothing screams fall like pumpkins!
 I also updated our foyer with some pretty fall flowers and small pumpkins. The embroidered tablecloth is actually a shawl from India from my father-in-law. I don't think he noticed his shawl gift was being used as a tablecloth when he came over though 😉
Happy fall!!