Home Style Saturdays No. 68 & Reader Survey Results!
Welcome to Home Style Saturdays! Thank you SO MUCH to everyone who filled out my survey. It helps me out tremendously and the answers and comments were amazing! I truly do have the best lovely readers!
Today I'm going to share some of those results with you and I'm implementing some small changes immediately. I'll be emailing the winner today of the DIY Goodie Box and $50 Amazon gift card!
Change No. 1
Someone mentioned in the comments about my header image being too large in the email. My boyfriend keeps telling me this too so I apologize for not fixing it sooner. I send myself my own blog post emails to see what they look like and they work fine for me. Anyway, I spent an afternoon this week starting my email newsletters from scratch again to get it right. Hopefully it looks better! Please let me know if it still needs tweaking.
Change No. 2
Another small change is adding a few 'extra's to Home Style Saturdays and an overwhelming number of you LOVE these Home Style Saturdays (90%)! I'm so glad you are enjoying them and I'll add a little something-something to them every week, it could be a favorite photo or a favorite item I'm enjoying or an item I've seen on sale.
Tonight (I'm writing this post Friday night) I received an email from Decor Steals saying this is the first time they've done this, for this weekend only they are offering FREE shipping on items from an exclusive private event. Click the image below to take you to the shopping event. I find so many great things through Decor Steals. They usually only offer 1 deal a day so it's fun to browse at so many.

Survey Results 
The primary way you receive my posts? More than half of you (56%) receive new posts from me via email notification. This is so good to know!
Your favorite way of interacting with me is through comments on my blog. And I LOVE getting your comments!
What are you favorite types of posts?
81% want more DIY projects!
Seasonal house tours and room makeovers are close seconds at 75%
Painting furniture 56%
Organization 50%
Personal posts 42%
Baking 50%
Travel 40%
What posts would you like to see more of? Almost identical to above with DIY projects being the top!
76% of you would like to see more posts on where you can find items and furniture in my home or similar – so good to know!
You would also like to see when there are sales of the items that I'm sharing.
67% of you would like to see cooking recipes. This is so surprising to me since I rarely post anything food oriented but I've been wanting to do a cooking category on my blog so I'll for sure give this more thought.
53% said no to seeing fashion posts. Well, that confirms I'm no fashionista 😉
55%  would like to see videos on DIY projects. This is a huge undertaking learning to make videos and I've been wanting to do them for a long time on my blog but I think you are like me, you're not sure if you want them or not. I will give this some thought.
I'm so happy to know that 75% of you said yes to wanting to buy my book that comes out in June that will feature 70 new French Vintage tutorials. Thank you so much for all your support.
And 84% of you want to see more French Vintage DIY tutorials on my blog! I'm so glad you said that because I had so many ideas that didn't make my book that I will be doing more here.
Okay, the last one is very telling…92% of you want more help with how to decorate a room! I've had several ideas over the years about how I can help you, so I will definitely give this one more thought!
Home Style Saturdays
Now let's see what my fabulous friends have been up to!
So Much Better With Age | Complete Kitchen Supply List
StoneGable | How to Decorate the Perfect Mantel
Designthusiasm | Organizing Hacks: 12 Things You Wont Find in My Home
Maison de Pax | Pros and Cons of Marble Countertops (Our Experience after a Year)
On Sutton Place | Why I Love Neutral Home Decor
Savvy Southern Style | The Essentials of A Cozy Corner
Shabbyfufu | 5 Tips for Simple Elegant Winter Decorating
I'm still reading all the comments you've left on my survey and taking them to heart. So many of you left such heart-warming messages. Even if it was just a quick 'love your blog' just know that it means so much to me!! I've done surveys myself before for blogs and sometimes the blogger has to add 'be sure to only leave nice and/or constructive comments'. I considered putting something like that in my survey but then I changed my mind. Because I know I have the best, lovely readers. We are all just looking for uplifting and positive inspiration together. You inspire me just as much (if not more) than I inspire you. xo
As promised, I'll be randomly picking a winner today and contacting them through email.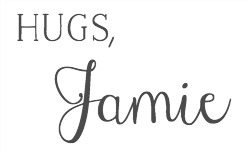 SaveSave
SaveSave
SaveSave
SaveSave
SaveSave
SaveSave
SaveSave