Did You Know Your Home Already Has a Signature Scent? (Try This Smell Test)
Did you know your home already has a signature scent? And it may not be a good one!
Awhile back, the people at Febreze reached out to me to see if I would like to tour their facilities and find out everything there is to know about the product. You already know that I don't do sponsored posts often, and I'm not going to talk to my lovely readers about something that I'm not passionate about. But seriously, I was intrigued. I gave it some thought and out of pure curiosity, I said yes.
Now I'll be honest, I was a huge skeptic. I used to use Febreze all the time when it first came out. I know my rugs, curtains, ottomans, and couches do not get washed as often as they should (or let's be honest, maybe not at all!) so I loved the idea of freshening those items up as part of my usual cleaning routine.
Then when I was pregnant with my son it seemed like everything, in terms of products, that was from a big brand was labelled bad with harmful ingredients. And nowadays it's very confusing to try to find the right information out there.
The tour at the P&G headquarters in Ohio was actually really cool. We toured numerous labs and testing areas, and heard from scientists who work with Febreze and also scientists that are independent of P&G. I had 100 questions in my head going in to this and every one of them has been answered. I'm sure you have the same questions so let's go through them:
Myth #1 their ingredients are harmful.
P&G is a huge company and they've been working towards getting all their ingredients for every brand on their website for everyone to search. Here are the ingredients listed for all Febreze products.
There are a number of ingredients in everything including natural fruits.
Febreze does not use phthalates, formaldehyde or flammable propellants.
Myth #2 It's just a perfume (air freshener) to cover smells.
Febreze actually works! I'm actually amazed at the technology that has gone into this product. You can see how the technology works in this short video clip. Essentially, it traps each the stinky odour and neutralizes it. So doesn't just provide a nice scent, it actually neutralizes the odours.
Also, if you're like me and don't like the perfume-y scents, Febreze makes a scent free Fabric Refresher. Also, the new Febreze ONE only emits a light, nature-inspired scent for a shorter timespan. My favorite scent is Bamboo.
And if you ever wondered how they pick the scents of their products, it really has to do with which scent smells best with the technology. Some scents we think might be great don't mix well.
Myth #3 I don't want to breath it in in my lungs.
First, it's actually impossible to breathe the particles in your lungs (the particles are too large). And second, it's not harmful.
Myth #4 I don't need an air freshener, my house smells great and I clean it all the time.
Is it? Is your house really scent free or only has good scents?
You know when you go away for vacation and come back to your house two weeks later and that smell you smell? That's your signature house scent. Do you wash your rug or couch or ottoman or curtains often? Where does that bacon scent or wet dog scent go in your home? We think it just disappears but it doesn't. That smell is now stuck to those fabrics and can reappear when someone puts pressure on the fabrics or when the humidity rises. This gave me a sick feeling knowing that my house's scent is really not that great.
What many of the scientists and employees that work at Febreze recommend to do is spray your house first during your weekly clean. Febreze's technology traps the odour molecules , which then fall to the ground. Once you vacuum/mop your floors, the molecules are removed for good.
I seriously go could on and on with all the information I learned, but I don't want my post to get too scientific. You have to decide what's best for you and your family.
Jamin and Ashley from The Handmade Home was at Febreze as well and they have a terrific post with more detail that you should check out.
Try this Smell Test at Home
Unfortunately, we couldn't take photos of the laboratories at Febreze so that some of the more classified information isn't shared with competitors. They did so many cool tests for us in the laboratory that blew us all away. This is one you can try at home. See if you can smell the fish scent after doing this test!
Going to the Febreze headquarters was the coolest thing ever. The people are so great and are so passionate about odour, scent and getting rid of malodour. I loved their facilities and I loved finding out more about this product. I hope this helped you with making decisions for products in your home.
(Me with Morgan Brashear, Scientific Communications Manager)
Disclosure: Thank you, Febreze, for sponsoring this post. All opinions are 100% my own.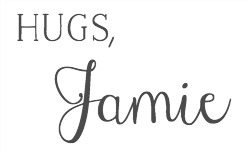 SaveSave
SaveSave
SaveSave
SaveSave
SaveSave
SaveSave
SaveSave
SaveSave
SaveSave
SaveSave
SaveSave
SaveSave
SaveSave