I will show you how I added touches of spring to my decor!
It's still quite chilly outside but it's spring inside our house!
Come in and take a look around 😉
Would you like a cup of tea?
Hello spring!
I got these Happy Easter eggs from Pottery Barn on clearance last year.
So cute.
I added a little nest on top.
My spring mantel! I added some easter eggs under the little wire pots.  Hello Spring!
The little bunnies are from Pottery Barn a few years back and the egg centrepiece is from Home Sense.
I've had this egg wreath for years and I still love it! It's from Home Sense.
This little sign is always hanging on this armoire. Live A Good Life.
Hope you have some spring in your home if it's not warm outside in your neck of the woods 😉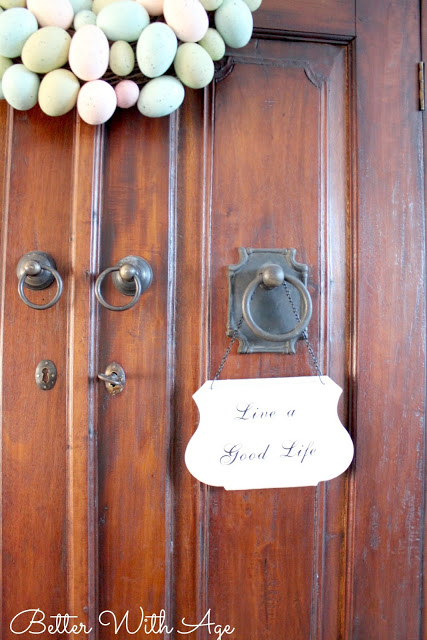 Have a good weekend!