I've put together a Mother's Day gift guide that any Mom would love to receive.
I put together this lovely Mother's Day gift guide for you lovely mamas out there! It's always really quick for me to put this together because basically it's everything that I want 😉 Okay some items I already have. I love a good Mother's Day gift guide, don't you??
Favorite Mother's Day Gifts:
This post contains affiliate links for your shopping convenience. Click to read my full disclosure policy.
Starting top left:
Olivia frame – Anthropologie – These frames come in silver, gold & rose gold!
McKenna leather jewelry box – Pottery Barn – I have this leather jewelry box although the style has changed a little bit. I love it for storing all my jewelry!
McKenna jewelry binder – Pottery Barn – This is genius for travel! I often put my necklaces in small plastic bags, which is so lame.
McKenna travel jewelry case – Pottery Barn – This is perfect for bracelets!
Wreath door mat – McGee & Co – I could do with a new door mat and I love anything from McGee & Co!
Rattan wall basket – McGee & Co – I have a collection of vintage rolling pins! This is the perfect way to display them rather than on the counter.
Modern white cloche – McGee & Co. – Okay I admit I already have too many cloches but one for the kitchen island for goodies I do not have!
Raw terracotta planter – McGee & Co – I would love to get some big planters for my backyard. I have lots of gardening ideas!
Pressed glass frame – Anthropologie – I'm obsessed with glass and metal floating frames. I've had some for more than 20 years. I just never get tired of them.
Vestige lipstick holder – Anthropologie – How cute is this!? Now I just want to get into wearing lipsticks because of this holder!
Mila clutch journal – Anthropologie – This clutch holds a journal, money and credit cards. It's genius and perfect for a conference.
Au revoir passport holder – Anthropologie – The best passport holder I've ever seen.
Maison bath caddy – Anthropologie – This caddy makes me want to take more baths.
Amalia breakfast tray – Anthropologie – If no one makes you a breakfast-in-bed tray, they could buy you a pretty one like this, right?
Burnished candles – Anthropologie – One of my favorite candles that smells amazing and looks so good anywhere.
French basket – McGee & Co. – You knew I was going to have a French basket somewhere in this list, right?
I'm desperate for some more cozy PJs. I always wearing shorts and a tank to bed and these are soooo soft! I resisted the urge to buy them the other day in case the kids did 😉
Modal tank & shorts – Gap – I felt these in the store and must have them!!
Love tank – Gap – So soft!
Pommed jute pillow – Anthropologie – LOVE these!
Love joggers – Gap – did I mention they were so soft?!
I hope you find this Mother's Day gift guide helpful!  I'd say it's also a helpful guide for birthdays too 😉
Make sure to pin it for later!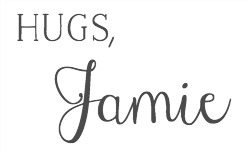 Click in Case You Missed:
Mother's Day Painted Vase + Video
Breakfast-in-Bed Tray with Kids' Decoupaged Art
SaveSave