I've put together a Mother's Day gift guide that any Mom would love to receive.

I've put together a little gift guide to help you shop for Mothers' Day this year.
Being a mom myself, I tried to think of gift ideas that aren't cliche Mother's Day gifts but to be honest, flowers, chocolates, trips to the spa are amazing gifts that I know any mom would enjoy.
Not to be forgotten is breakfast-in-bed! I even DIY'd a breakfast-in-bed-tray decoupaged with letters and artwork from the kids.
Any gift you give your mom to show how much you love and appreciate her will be appreciated by her.
But if you need a bit of help, I've added a few items below for guidance.

Here are a few products that I absolutely love.
I have several of these French market baskets and they come in handy for so many different things (picnic, beach, market) but wouldn't it be great to put a bunch of different gifts in the basket?
Like a gift basket but it's an actual basket that she'll want to use?
My obsession of Audrey Hepburn runs deep (I've named my daughter after her!) and this book that is part memoir part recipes and is a beautiful gift for mom.
The David's Tea steeper is the coolest thing ever. You put your loose leaf tea in it then pour boiling water in and just sit the whole steeper on your mug and the tea just magically flows in.
I use mine a couple of times per day. Love it!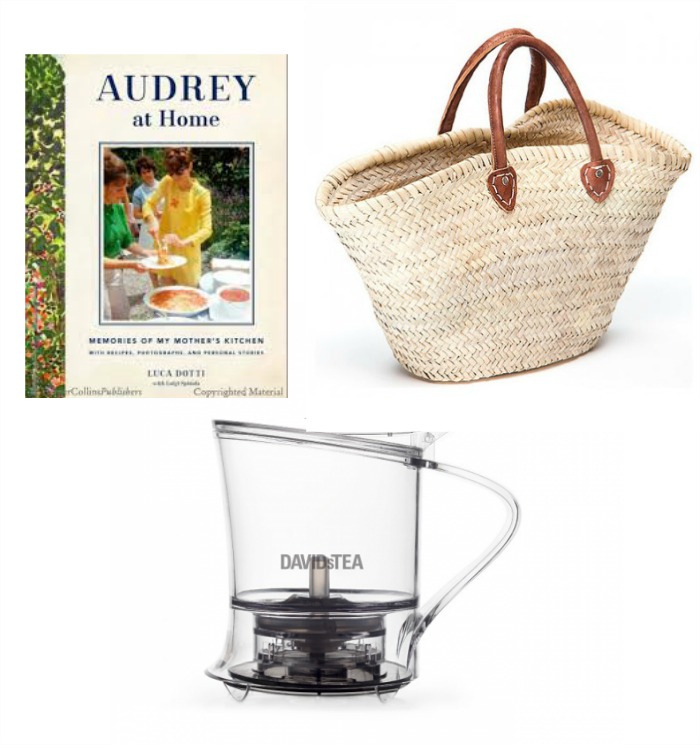 Audrey at Home | French Market Basket | David's Tea Steeper
I love these linen scarves, I love linen anything!
My new favourite book, Paris in Bloom. It's just pure eye candy and you'll want to fly to Paris immediately.
My favourite shampoo and conditioner are from Davines. My hair is just not the same without them.
I absolutely love Body Shop's Shea Body Butter. It's so rich and creamy if feels luxurious when I lather it on every day and it has a nice, light scent.
That mug is the cutest! Love the small font on the front.
I have a very similar glass jewelry box that this one that I love.
My one and only all-time favourite perfume.

The other thing I absolutely love for my home is using everyday household products that work great, smell great and look beautiful (and are safe for the home!).
I've had the hand soap and hand cream from Murchison-Hume for nearly a year now and love them. They come with that beautiful white ceramic tray and the Lemon Verbena scent smells delicious.
They have so many beautiful products. These ones are the in the Australian White Grapefruit scent which is a nice, light citrusy smell.
I love burning a candle after cooking dinner and this Australian Sandalwood scent is my favourite. I love scents that aren't too perfume-y or flowery and this one fits the bill.
How beautiful would these products be added to the French market basket??
The thing I most love about them is that their silhouette branding matches my kids' silhouettes in my powder room.
There's no need to hide these products. They are the perfect gift to be added to a gift basket.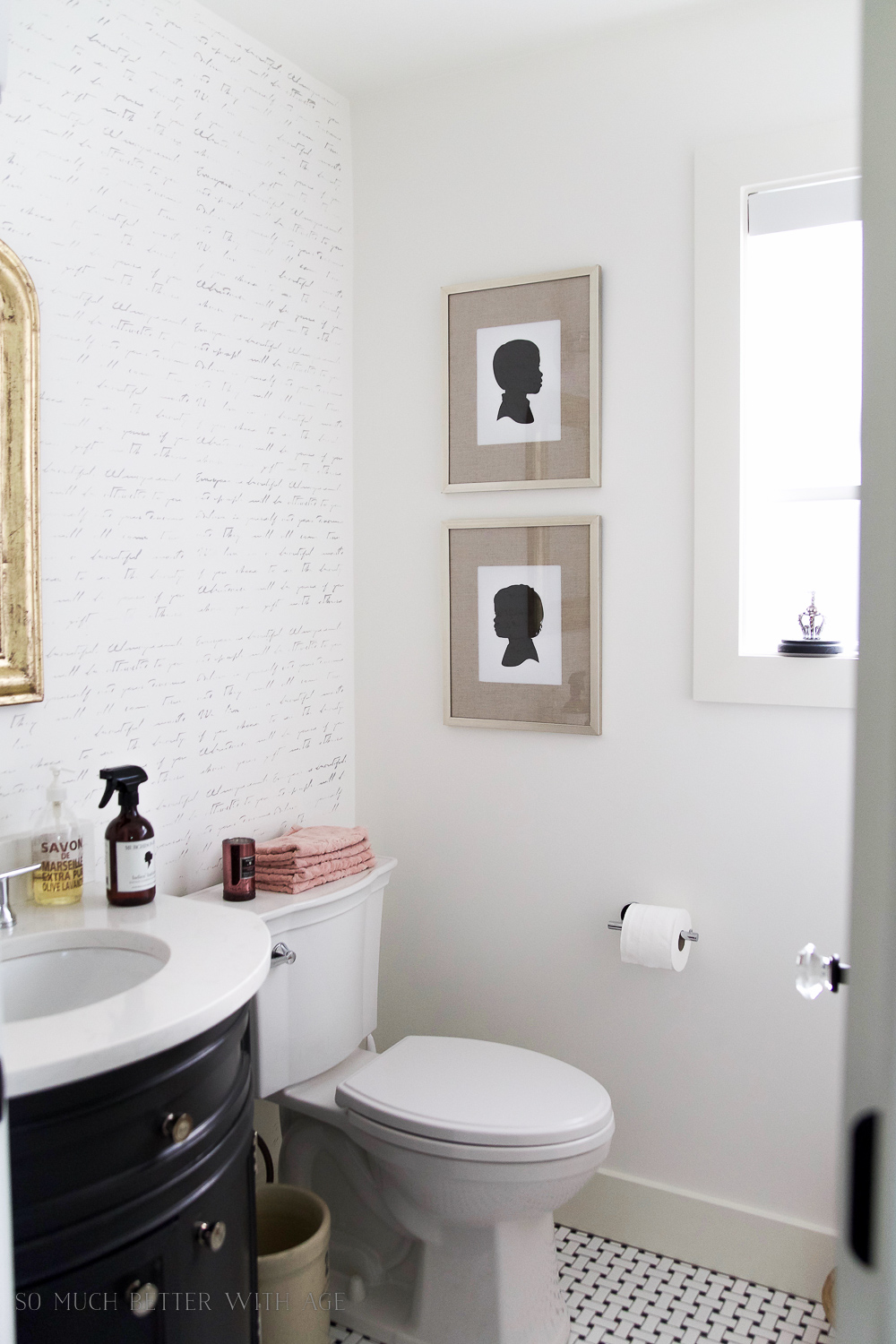 I hope this helps give you some ideas for Mother's Day this year.
Remember that anything you give mom that comes from your heart is what she'll love too.
Happy Mother's Day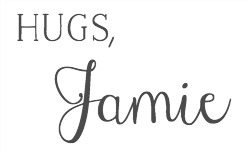 Click in Case You Missed:
Mother's Day Breakfast-in-Bed Tray with Decoupaged Kids' Artwork 
SaveSave