Welcome back to another edition of Home Style Saturdays!
We enjoyed such gorgeous weather last weekend right after my back patio got a much needed makeover then Monday hit and it's been raining ever since. Can't even enjoy my backyard!
Don't you hate when that happens? Maybe that's why I don't like gardening so much, it's weather dependent. Although now that my backyard is coming together, I am enjoying gardening more.
Maybe there's hope for me yet!
My kids will be out of school in two weeks so it's going to be the start of a chaotic routine which will be fun the kids but harder to blog. I'm still also hard at work with some secret projects I haven't be able to share with you yet (which I'm bursting at the seams about!) but I'm hoping any day now I can share it all with you.
Also, our dear friend Rachel from Maison de Pax just had a brand new baby girl (congratulations Rachel!) which is why you haven't seen a post in here for the last two weeks. She'll be back with us next week though.
For now, let's enjoy this inspiration from some of your favourite bloggers.
StoneGable | 5 Tips for Using a Mirror in a Vignette
Cedar Hill Farmhouse | 5 Instant Boosts to Your Home's Self Esteem
Designthusiasm | Updating the Family Room with a French Coffee table
Savvy Southern Style | Guest Bedroom Reveal
Shabbyfufu | How to Make Oil Lantern Candles
So Much Better With Age | What to Bring on a Beach Picnic & Printable List
Hope you have a wonderful weekend!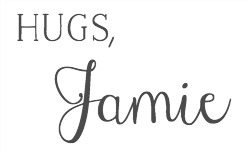 SaveSave