Since it's the start of a new year, I thought it the perfect time to start a new thing here on SMBWA, a list of favorite things that caught my eye over the last week or so. Favorite restaurants, favorite products, favorite vintage items, favorite images and favorite Instagram accounts.
It's something I've thought of doing forever but just passed it off. Let me know what you think and be sure to sign up for my newsletter so you don't miss a thing!
Jamie's List
I'm so inspired by the simplicity of this kitchen. I love the cabinet color and the hood vent. Kamilla Heick's Instagram account of her restored home is to die for.
One of my favorite restaurants here in Vancouver is Homer St. Cafe. I do base my favorite restaurants first on design then food, I know that's backwards but if the vibe of a restaurant isn't inspiring then I'm not going, ha!
Having a Canadian store that sells my favorite French soaps is always a plus. June Home Supply is one of my favorite Canadian online home stores.
Wideleg pants are in and these are The Effortless Pant from Aritzia is a favorite.
You must check out this house renovation from a favorite design studio of mine, Nune.
Have you seen this bathroom from Amber Interiors? Dying. So cool.
Dying over this bar chest from Elsie Green.
My friend Meenu of M Designs keeps telling me to watch The Empress and I finally started it last night. It's sooo good! If you love period shows and movies, you'll love this one.
I just bought these leather Converse shoes. I've been looking for ages for leather ones. Love!
Okay, there's my first Jamie's List!
Let me know what you think in the comments below.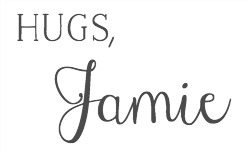 Be sure to check out all of Jamie's Lists: