I hope you enjoyed our Outdoor Extravaganza for the last three weeks.
I know for me it got me outside to get my yard ready for summer. Otherwise I would be dragging my heels as there is always so many things to do inside.
I admit I don't like gardening that much but it does feel good to get new planters and fill with new plants. The patio is now ready for guests and it's given me momentum to finish a few more outdoor projects.
I'll be sharing with you next week how I painted stripes on the concrete slab that is my patio.
To recap, let's go back and see the projects I did:
Week 1 – DIY Gardening Projects
Even though it was raining, I shared my best tip for filling large outdoor planters.
I dropped the kids off at school and got to work outside in the pouring rain. Because that's how dedicated I am to you 😉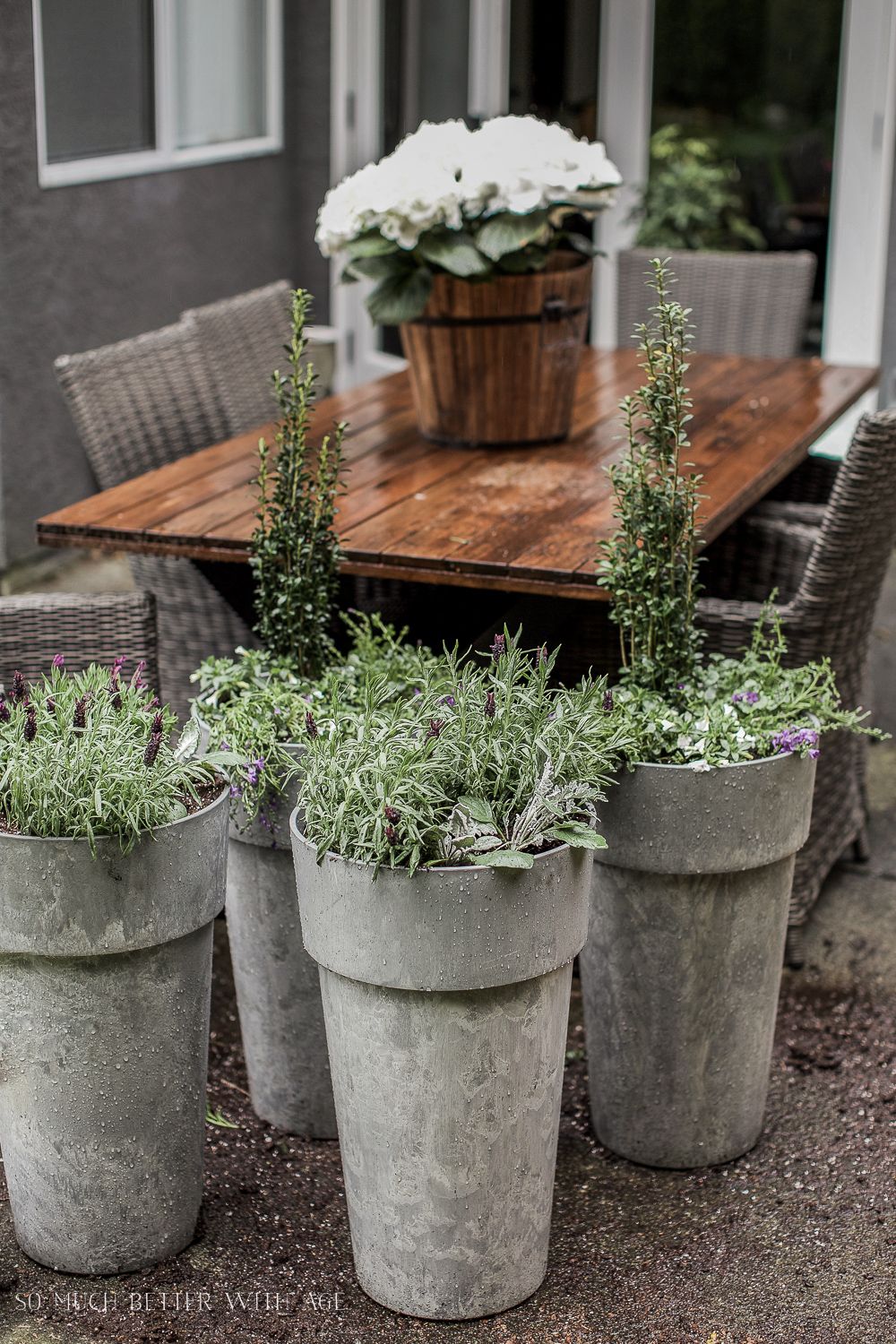 Week 2 – Outdoor Ideas for Decorating & Entertaining
It was raining hard for the first part of May but the clouds finally parted this week so we could enjoy our first meal outside.
I shared with you how to set a casual outdoor table, French vintage style.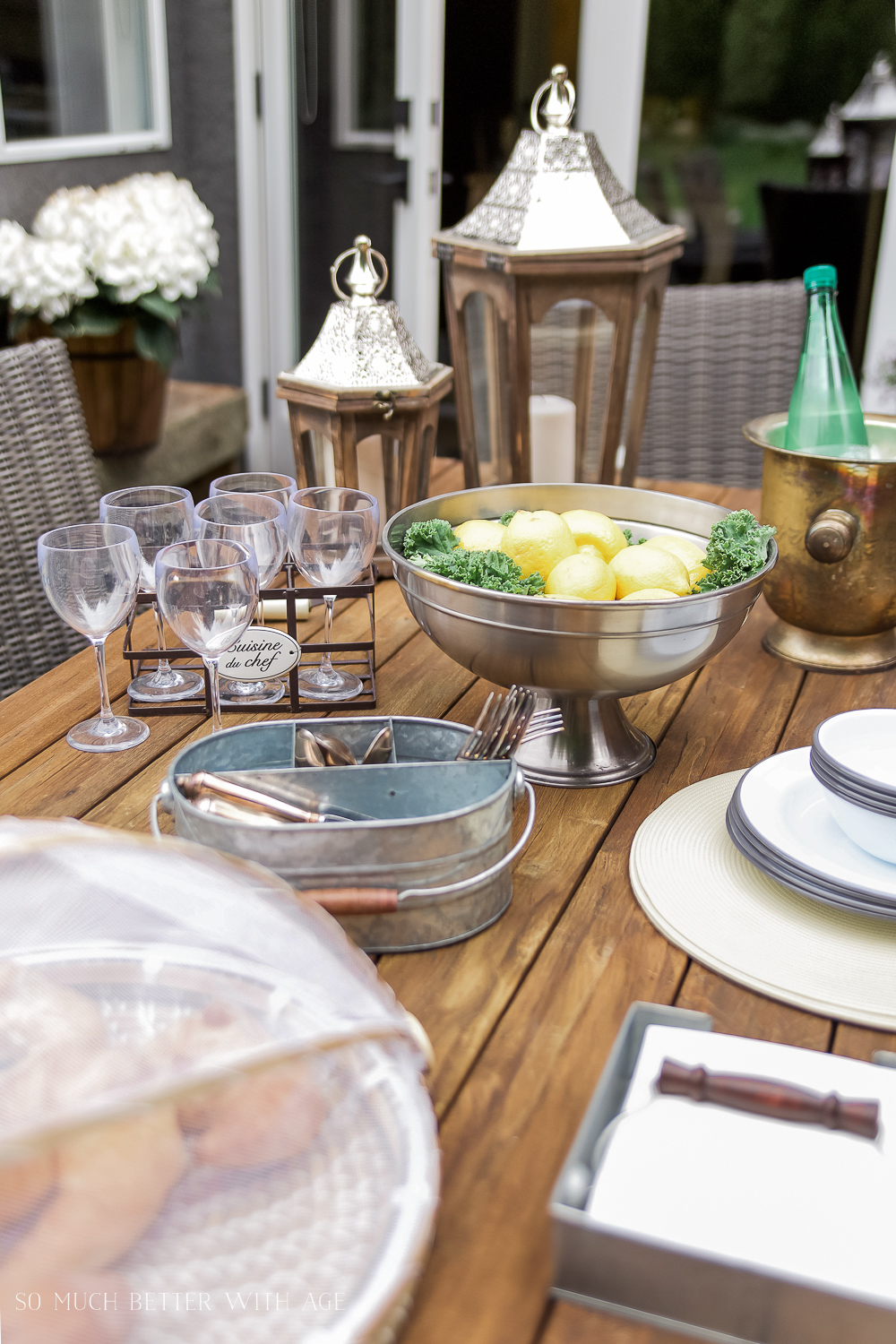 Week 3: Paint / Build-It Projects
And finally this week I shared with you my paint / build-it project.
I transformed a garage sale kids' picnic table with a paint makeover. Even though this picnic table had some wood rot, I share how I decided to either fix it or just paint it.
Now it's your turn to be featured!
We want to see your outdoor projects. It could be anything from DIY to outdoor entertaining to shots of your beautiful garden.
You only have to link up once here to be shown on all 7 blogs!
A few things to keep in mind:
– Share your own work/creativity/projects only.
– No links to promote giveaways, link parties or shops.
– By entering a link, you're giving us permission to feature an image on our blogs and/or social media pages (proper credit & links will always be included).
One last thing, I'll be featuring some outdoor posts next week from this link party so link up your favourite beautiful posts.