I've put together a huge list of my favourite outdoor patio furniture including similar table and chairs that I have for our back patio.
Our outdoor patio area has a teak and metal outdoor table along with wicker-like chairs. We bought it a few years ago at a local store and they no longer sell it so I thought we'd put together a list of similar outdoor furniture pieces that are similar along with ones that I'm currently loving.
This post contains affiliate links for your shopping convenience. Click to read my full disclosure policy.
This table is very similar to ours but I love the concrete top to it.
These chairs are also very similar to the ones we have except they don't have sides to them.
Huntington wicker dining chair
These outdoor furniture pieces are priced low to high and it's difficult to tell which ones are more expensive than others. That's the best part about putting together a list like this!
Dining Tables
These tables are gorgeous and as you can tell I absolutely love natural elements like teak, wicker, and concrete. Depending on whether your outdoor patio area is completely covered or exposed to the elements, I would check the details on each of these outdoor tables. You can check out my favorite patio furniture covers here.
1. Tika dining table 2. Cheyenne teak dining table
3. Terrace round table 4. Sunset wicker dining table
5. Kingsley Bate Sag Harbor round dining table 6. Adelaide round dining table
7. Teak garden table 8. Saldano teak dining table
Dining & Lounge Chairs
These outdoor chairs are a mixture of dining chairs and lounge chairs. Depending on the table you pick, you can use some of these as double duty!
1. Panorama chair 2. Jalen dining chair 3. London chair set of 2
4. Capistrano dining chair 5. Riviera side chair 6. Baja woven lounge chair
7. Theyla blush and white chair 8. Pacific dining chair 9. Riviera armchair
10. Westlake tall back chair 11. Celeste dining chair 12. Capri woven dining chair
13. Riboldi lounge chair 14. Eryka chair 15. Punta mita teak lounge chair
Outdoor sofas & Settees
I wish we would room for an outdoor sofa. Lounging on one with a book and a glass of lemonade sounds so dreamy right now, doesn't it?
1. Cammeray wicker sofa 2. Cheval teak daybed
3. Pacifica sofa 4. Alton teak sofa
5. Riboldi sofa 6. Baca sofa
7. Capistrano sofa 8. Steel and wood frame sofa
9. Echo sofa 10. Celeste settee
Coffee & Side Tables
You definitely need a place to put that glass of lemonade (or rose!). These side tables and coffee tables are gorgeous. I even threw in a wicker box so you can store all your sofa cushions!
1. Marble bistro table 2. Torrey accent cube
3. Kingsley Bate sag harbor coffee table 4. Jayne marble coffee table
5. Sloan concrete coffee table 6. Abbott side table
7. Moroccan tray table 8. Kingsley Bate sag harbor cushion box
outdoor Rugs
Nothing makes an outdoor area look complete like adding an outdoor rug to your patio or deck. Again, check to see how much elements these rugs can withstand before buying and consider if your area is completely covered, partially covered or exposed to the elements. If your patio is exposed to the elements, the rug will need washing at the end of the summer season.
1. Acacia striped rug 2. Trellis rug 3. Finessa beige and black rug
4. Dobby flatwave rug 5. Isme rug 6. Turnstone rug
7. Lido stripe rug 8. Seaview rug 9. Kimmy rug
10. Dogfish farmhouse rug 11. Sicily charcoal rug 12. Tamarie rug
I hope you enjoyed this outdoor patio list and feel inspired to make your outdoor area a beautiful one.
Make sure to pin it for later!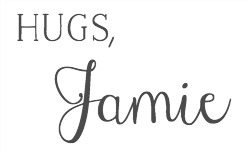 Click in Case You Missed:
How to Paint Stripes on a Concrete Patio