Hi, So Much Better With Age readers!
I'm April, and I blog over at House by Hoff about how I decorate on a budget with old junk and spray paint. (Ha! I think that should be my new tagline.) I am a wife, a mom to my spirited three-year old daughter, a reading teacher, a photographer, and a blogger. As you can imagine, I'm up late blogging and editing photos, sipping wine, and watching trashy reality shows most nights. What can I say…it's just what I do.
I'm here to share my summer dining room with you today!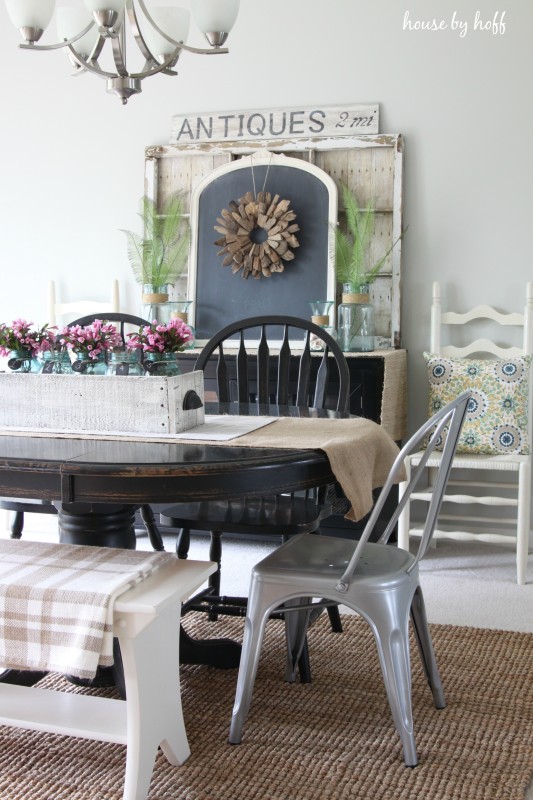 This dining room is really more of an "eating area" off of the kitchen. It's a space that has evolved a lot in the last year. As soon as I added the jute rug and industrial chairs, it started to feel like a much more accurate reflection of my style. Isn't it amazing how a few accessories can completely make a room?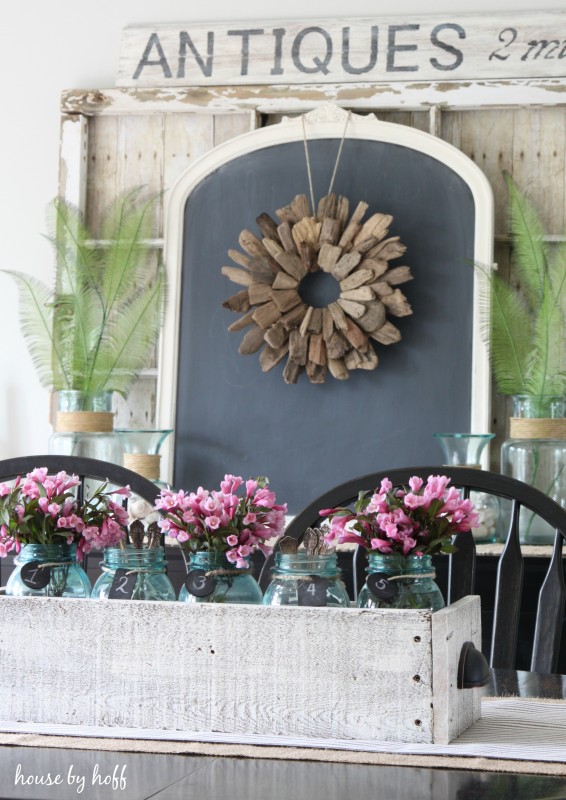 My husband and I made this DIY Pallet Wood Box last January. I love it's versatility! It works with every season by simply switching out what I put in the ball jars!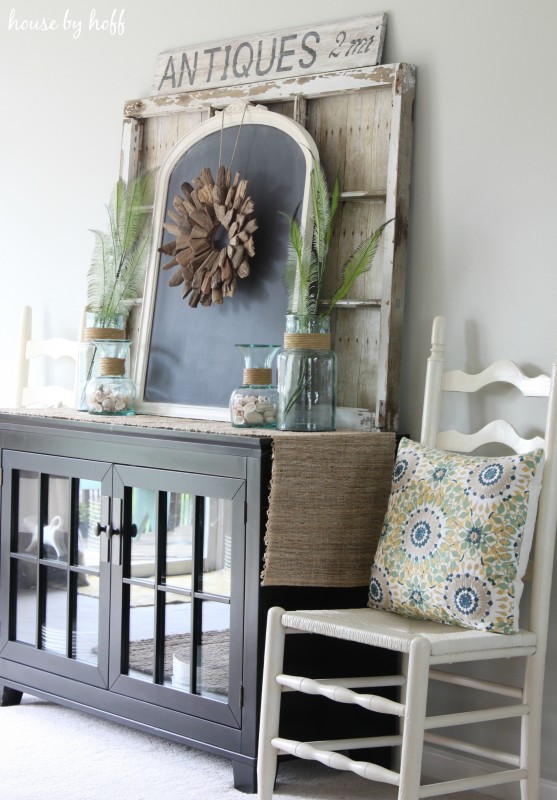 I love using seashells and beachy accessories in my summer decor. The driftwood wreath was not a DIY, but a recent find from Marshall's.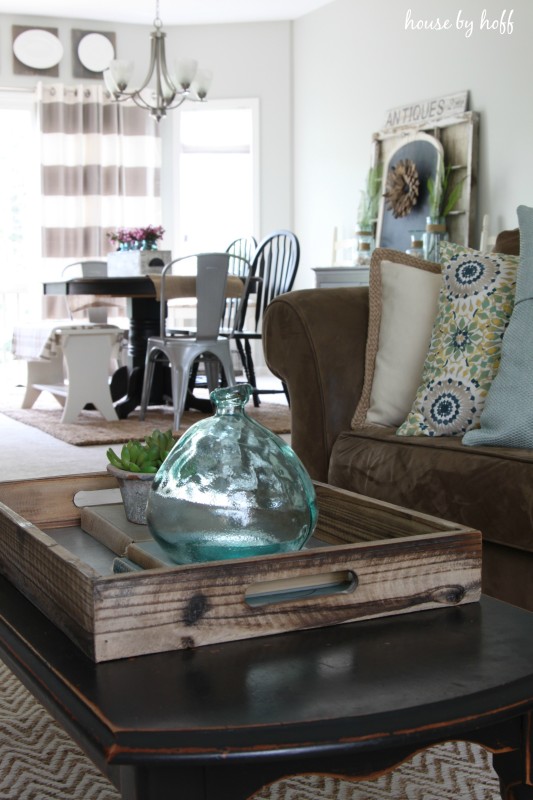 A few years ago I didn't dig the wood look, but now I adore it! You'll find industrial, beachy, and rustic style infused everywhere around my house.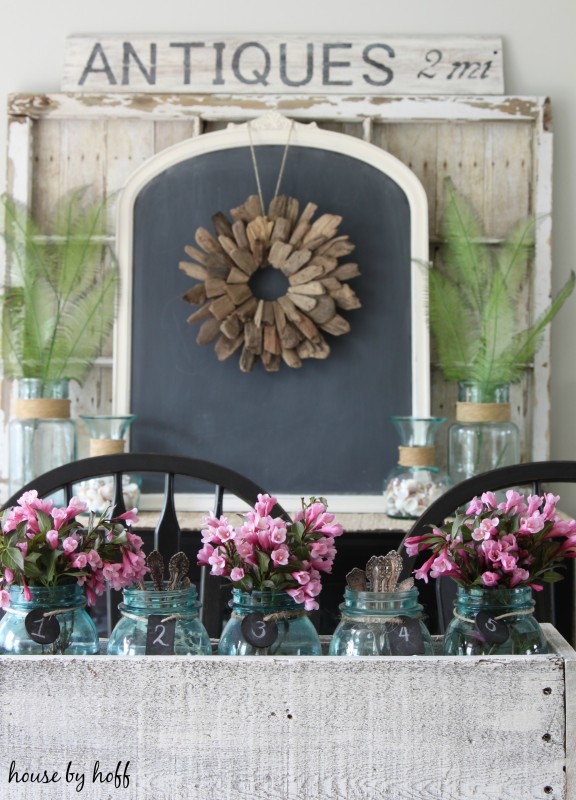 I hope you enjoyed my tour! Please stop by House by Hoff, check out my Project Gallery, and take my Home Tour!
If you like what you see, I'd love for you to follow me on social media:
Facebook/Instagram/Pinterest/Bloglovin
Have a great day! 😉