I'm sharing the blood, sweat and tears of how my book, French Vintage Decor, came together. It's now ready for pre-order! French Vintage Decor is a DIY book that contains 70 new projects that you can complete yourself at home!
I just put together the landing page for the sale of my book. It seems so weird to type those words. It's not like I don't remember writing my book. And writing my book involved staying up til 2 am most nights writing and editing over 10,000 photos, working during the day on at least five projects at a time each day, photographing each step-by-step process in the daylight, heading to Michael's, Home Depot and Canadian Tire countless times, ordering more supplies online, redoing projects that were complete fails, crying over the complete fails and worrying about not making my deadline, stabbing my knuckle all the way through with an exacto-blade (it's just healing now and that was October!), picking off countless splatters of paint from my hardwood floors in the dining room, kitchen and living room where multiple projects were laid out at a time, and proofreading and formatting my manuscript more times than I wish to count. Oh I remember and I will never forget each step. I won't forget all the juggling like between picking up the kids from school while waiting for the paint to dry on a project at home and praying that the sun doesn't dip too soon to take photos. When they say writing a book is like having a baby, they weren't kidding. But I wasn't at my desk like a true author tap tapping away on my keyboard, I had a paintbrush in one hand and a camera in the other. And when I put those two items down at night, my hands shared the keyboard with a glass of wine. All during this time, I somehow managed to put out some of my best Christmas posts AND take new house photos for Romantic Homes Magazine. I still don't know how I managed it all.
But I wouldn't change any of it.
You have to truly weigh the costs when given an opportunity of writing a book like this. It will take blood, sweat and tears. I didn't have a social life for 5 months and it was a rare occasion when I hit the gym. I did weigh the costs hard and at one point during contract negotiations, nearly walked away. But it's always been my dream and somehow, somebody was watching my work and I was contacted by the publisher for this adventure.
I could have easily said no but instead I said yes.
At first it's euphoric then reality sets in and you realize dear god, I have to do 70 projects in 4 months!  But I was up for the challenge and I finally had the courage to get the ideas I've had spinning around in my head for years but have been too afraid to put out there in the world. I realize that is odd to say because I run a blog and I'm faced with the daily task of what to write about but I have pages and pages of ideas for projects and even after the book, I still have tons of ideas! You see, I lacked the confidence that people might think my projects are weird, my style is odd or antiquated or they've seen something like that somewhere or another. I'm not thinking about any of those things now. I have always wished to write a book and I just poured my heart into making things that I wanted to make. I really got into the rhythm of my projects and was proud of them. Then when I sent it all off to my publisher and my heart sank a little. Now everyone will see what I'm really made of. These are some of the thoughts that were going through my head:
Who is she to write a book?
She's not from France! What does a farm girl know about French items?
She's no expert, I could do that better than her.
My French Vintage style is something I completely made up. I love the look of French or European items and vintage/thrift store finds/antiques that I find and repurpose put it altogether. If anyone wants to make up their own style, they are welcome to and they can write their own book 😉  And I'm sure it will be fabulous because it's made from their blood, sweat and tears.
Writing a book has been an amazing experience. Knowing everything that goes in to a book and how it gets published has been truly a blessing and I have a whole new respect for authors. And I would definitely do it all over again given the chance again.
So today I'm sharing the chapters of my book and some photos of some of the projects.
And I'm also going to ask you for a huge favour. In order for my book to get searched on Amazon, it needs to have at least 250 pre-orders. If it doesn't, it's much harder to sell when it gets released on June 12th. So I'm asking if you could please pre-order a book before June 12th! I'd be forever grateful.
This post contains affiliate links for your shopping convenience. Click to read my full disclosure policy.
I could never be where I am today without your love and support. You are the most loyal readers and have been reading my blog and supporting me all this time for which I am eternally grateful.
Here are the chapters and some photos of projects that are included:
Here is a sampling of the projects that you can make from my book!
La Baguette Bag
Antiqued Mirror with Spray Paint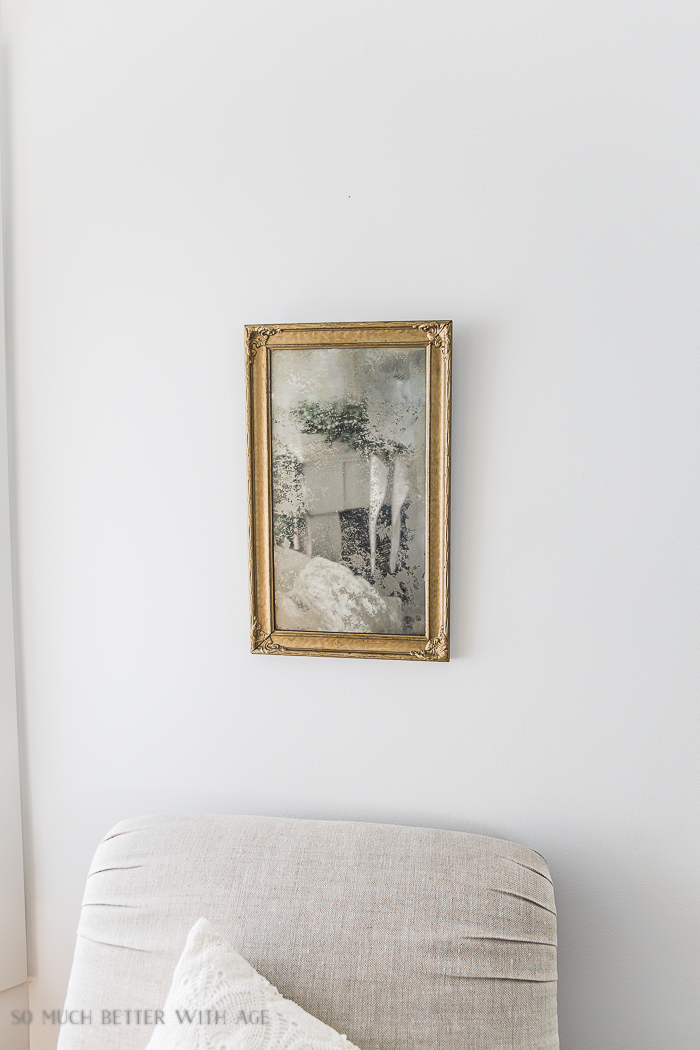 Trumeau Mirror with Plaster Technique and Piping
Gold Leaf Frame with Pressed Lavender
Old Locket on Canvas Art
Scrollwork on Canvas
Framed Needlepoint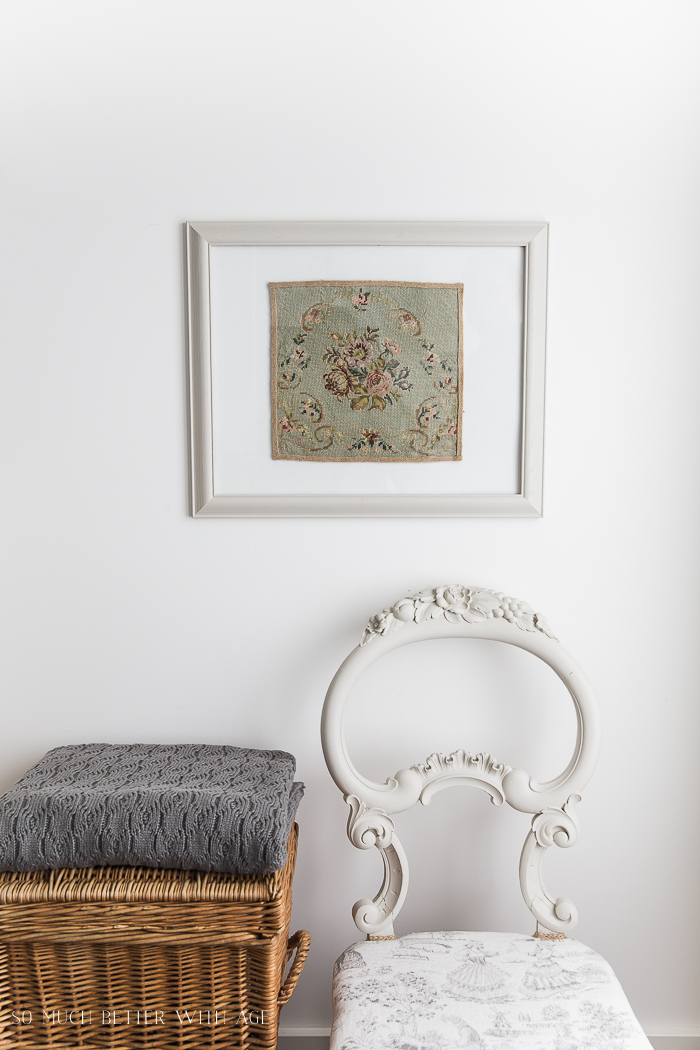 Press for Champagne Sign
Cheese Safe
Long Linen Bulletin Board
Antique Labels on Brown Bottles
Leather Antique Book
Drillbit Holders with Lavender
Rustic Tray
Dried Flowers as Art
Piping on Furniture
Paris Building Table 
White and Gold Vanity
Cheesecloth Tablecloth
Basket Bag
Here is the landing page of my French Vintage Decor! Be sure to stop by and
order my book!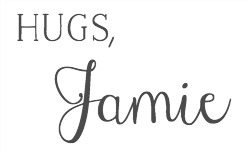 SaveSave
SaveSaveSaveSaveSaveSave
SaveSave