French Country Cottage is a gorgeous book about Courtney's home and a must buy for anyone who loves French, romantic or shabby chic style.
I'm so honoured to be reviewing Courtney's book, French Country Cottage. She sent me a copy of her book with this adorable little tote bag with her iconic bike and flowers. Thank you, Courtney!
 I know how much work goes into producing a book and Courtney not only produced the most gorgeous book, she worked so hard on making her home into something of her dreams.
She shares all the details of the rooms in her house and the vision she had. She and her husband were unswayed when they were told to tear down this cottage and start new. What she's created, is pure heaven.
I've known Courtney for a number of years now and we've met several times at the Haven conference. We really bonded over the last year when we were writing our books together at the same time. We contacted each other a lot trying to figure out this book writing thing. She's been a huge inspiration to me over the years and a good friend.
Here are some sneak peeks of her book.
This post contains affiliate links for your shopping convenience. Click here to read my full disclosure policy.
Her book is absolutely breathtaking and I told her I nearly fell off my chair when I first viewed it. Just stunning. It's a must buy and would make a beautiful gift.
I know you won't be disappointed in this beautiful book!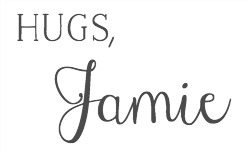 Click in Case You Missed: