Have you ever thought about doing a faux beam in your kitchen? Check out some wood beam inspiration.
I love all things French! When I think about a French country kitchen, wood beams top the list. I have been wanting to add a faux beam to the bulkhead in my kitchen.
I've been searching for inspiration and came across some great blogs to find it.
Should I add a faux beam over this kitchen bulkhead?
Here's my kitchen. You can read all about the renovation process HERE.
It's gone through a lot, this kitchen!

This is the part I want to make look like a beam.
Not the large bulkhead but this tiny one. It's actually part of the wall.
When my tiler was here, I even wrote in pencil 'no tiling here, I'm putting wood here'.
That pencil marking is still there!
I think a faux wood beam would look amazing. I'm thinking of staining some thin plywood or MDF and gluing it down.
I don't want something really heavy because it's not really a beam.
So here is where I've gathered some beautiful inspiration from – from some of my favourite blogs.
White Buffalo Styling Co. DIYd this gorgeous number. That beam is amazing!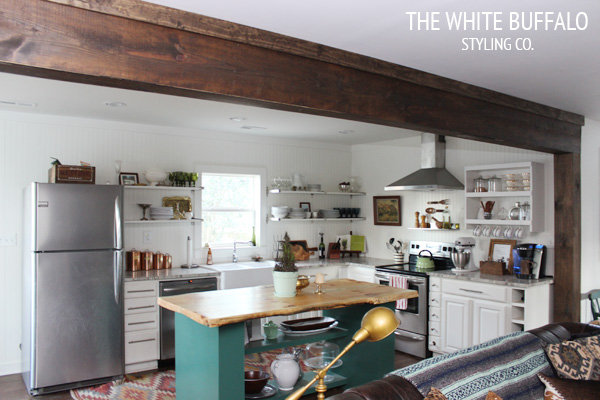 I die when I see this kitchen from The Enchanted Home. Stunning.
One of my all time favorite bloggers, Dear Lillie's kitchen is perfect.
I love Anita's kitchen!! Cedarhill Farmhouse
I also want that island and double fridge.
Jenna Sue Design has unbelievable DIY projects and these beams she added are perfection.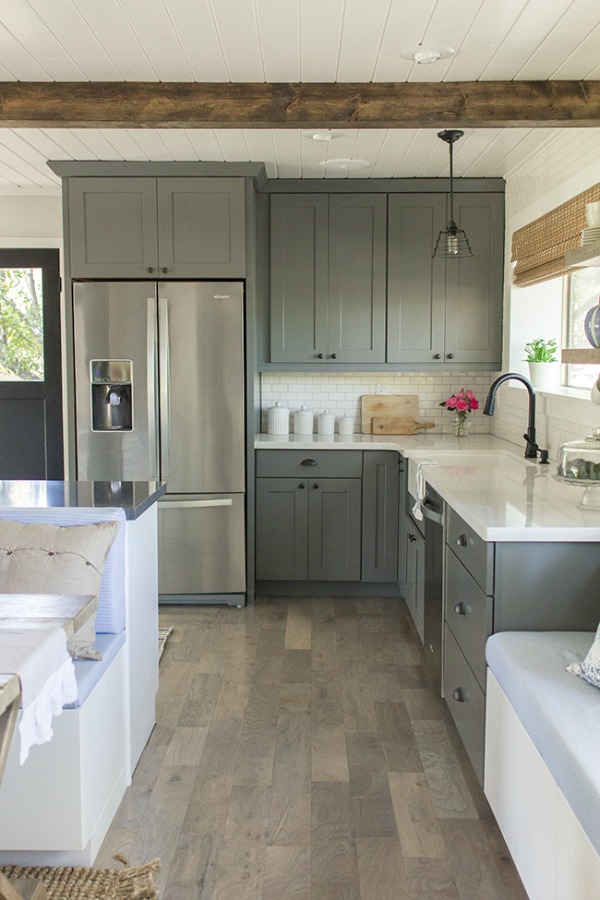 A faux beam would look great in my kitchen, right?
Let me know your thoughts! I could use any ideas or tips. Thanks lovely reader 😉