Adding a faux beam to this bulkhead in my kitchen has been on my to do list since last year when we renovated our kitchen.
I've been searching for inspiration and came across some great blogs to find it.
Should I add a faux beam over this kitchen bulkhead?
Here's my kitchen.  You can read all about the renovation process HERE.
It's gone through a lot, this kitchen!

This is the part I want to make look like a beam.
Not the large bulkhead but this tiny one.  It's actually part of the wall.
When my tiler was here, I even wrote in pencil 'no tiling here, I'm putting wood here'.
That pencil marking is still there!
I think a faux wood beam would look amazing.  I'm thinking of staining some thin plywood or MDF and gluing it down.
I don't want something really heavy because it's not really a beam.
So here is where I've gathered some beautiful inspiration from – from some of my favourite blogs.
White Buffalo Styling Co. DIYd this gorgeous number.  That beam is amazing!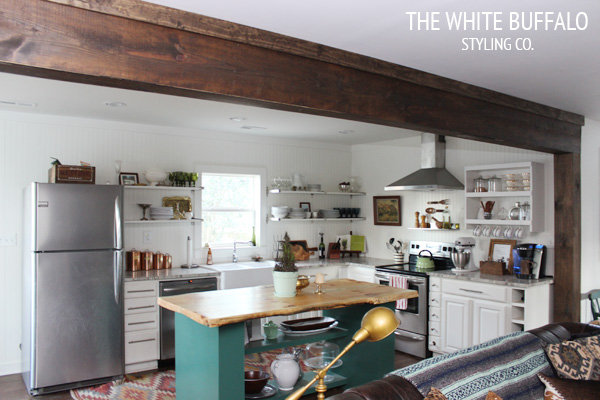 I die when I see this kitchen from The Enchanted Home.  Stunning.
One of my all time favorite bloggers, Dear Lillie's kitchen is perfect.
I love Anita's kitchen!!  Cedarhill Farmhouse
I also want that island and double fridge.
Jenna Sue Design has unbelievable DIY projects and these beams she added are perfection.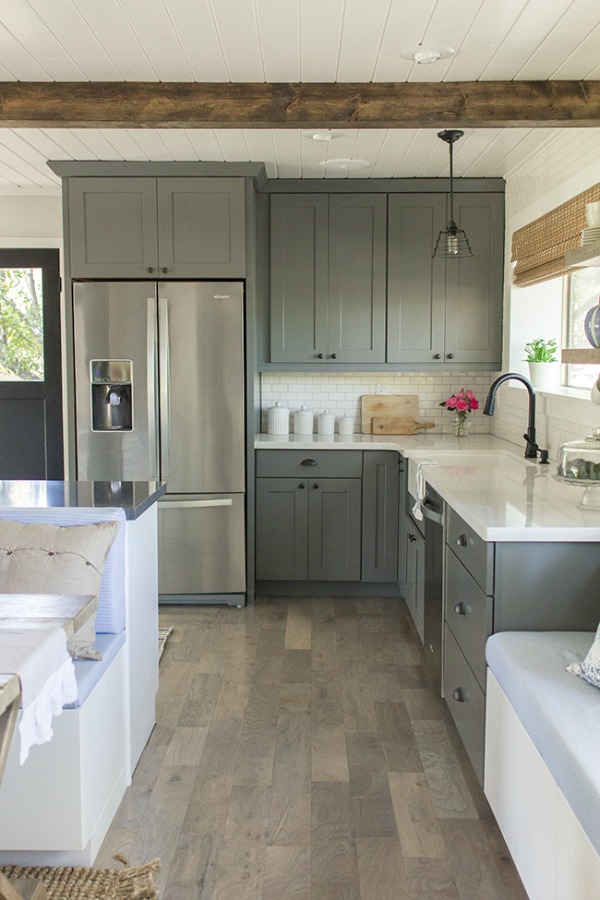 A faux beam would look great in my kitchen, right?
Let me know your thoughts!  I could use any ideas or tips.  Thanks lovely reader 😉