This easy tutorial will show you how to make lovely French glazed plant pots.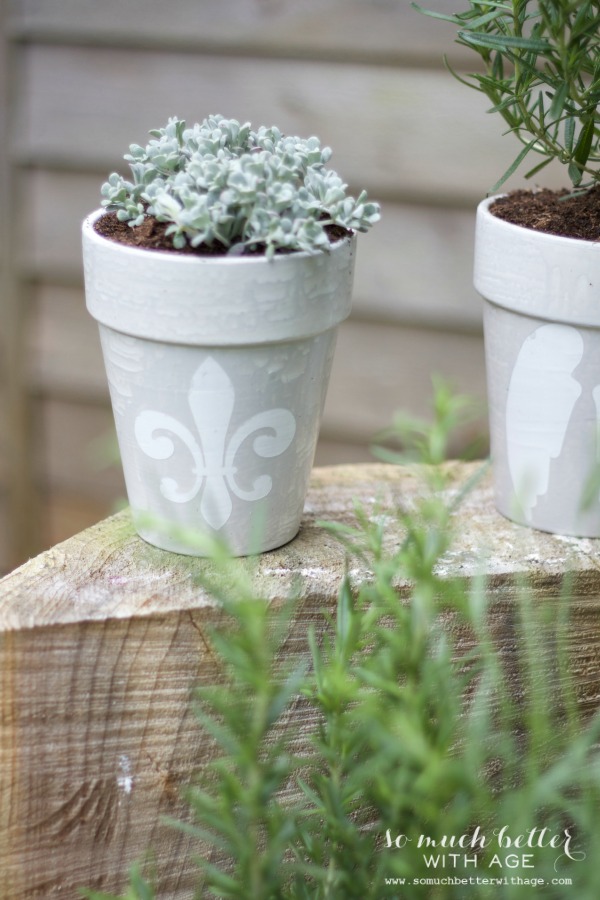 One thing I really love is creating my own French style and in this post I will show you how to make your own French glazed plant pots but first I have something to share with you!
I call this project "French glazed' because I absolutely love everything French. There really isn't anything French about it, per se, just that the grey with the stencil makes it like something from France.
Let me show you how to make them!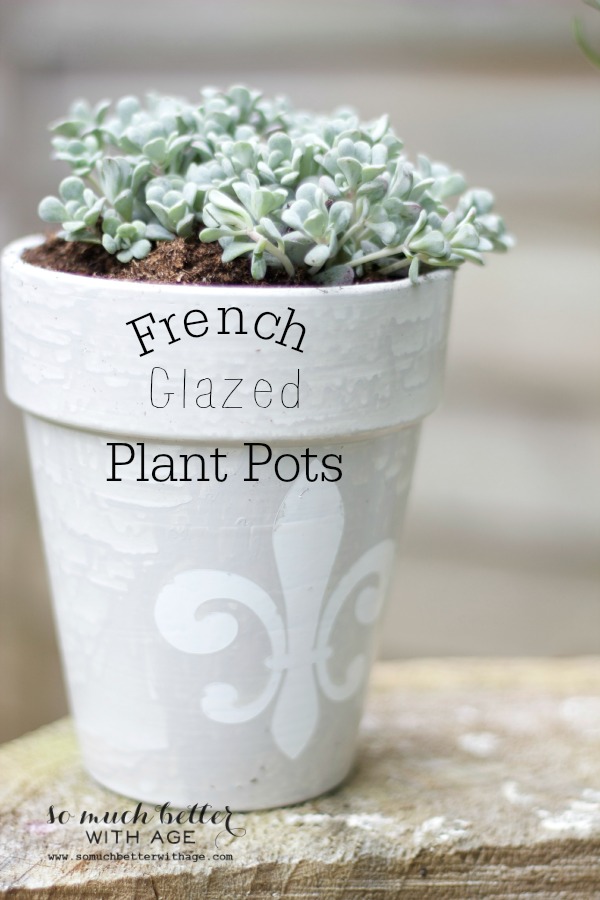 This post contains affiliate links for your shopping convenience. Click to read my full disclosure policy.
Supplies:
unfinished clay pots
white latex paint (I used what I had on hand, just semi-gloss white latex paint, no color, just off the shelf)
grey latex paint (I used Behr Stonington Grey in semi-gloss)
stencils made from my Silhouette Cameo machine
OR you can purchase ready made stencils and use it with a foam pouncer brush
Tutorial:
First start with a terra cotta pot.
Here is how I made the glaze:
1 part latex paint (white & grey)
(I used Stonington Gray by Behr & semi-gloss Behr for white, not mixed)
1 part water
Mix together. It will be really runny. You can add more paint if you'd like to get more color depth.
Make sure to stir it up good and you may need to give it a little stir every few minutes or so.
You can use a chip brush or a good brush. Dip your brush in the paint and just paint it on.
It will be runny but that's okay. You can brush over a few times until you like the way it looks.
When you set it down to dry, the paint will run and leave marks. That's okay.
Wait for it to dry. Add another coat if you'd like. When it dries, it will look like a glaze (like you fired the pottery yourself in an oven, seriously) rather than just a regular ol' paint job.
Wait to dry again.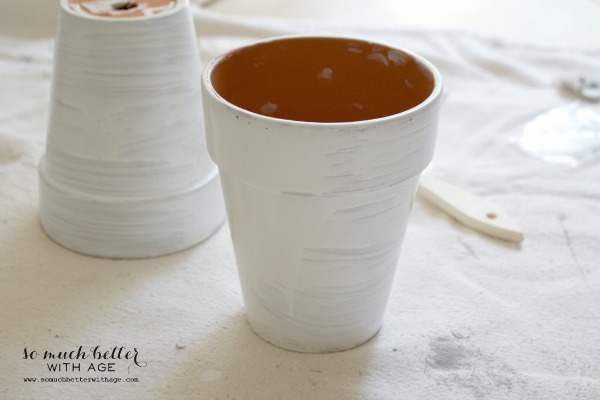 Next I wanted to add a graphic to each pot so I downloaded and cut some images via my Silhouette Cameo machine.
Note: If you are not using stencils like this, you can always stencil over the finished pot with a regular stencil and white paint. I'll leave more details below.
Next, press transfer paper over them.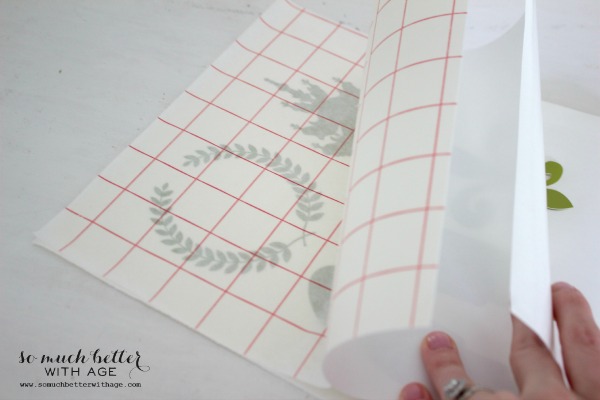 Press down with spatula.
Peel the transfer sheet away from the vinyl sheet and the graphics should be stuck to the transfer sheet now.
Press each image firmly over each pot.
Next you're going to mix another glaze with using the grey color. Paint this right over the image and the entire pot.
Once it's nearly dry, pull your image off with a weeding tool (that fancy hook thing).
On some pots I spritz them with water just like Jen's tutorial. It has such a cool effect!
If you are using a regular stencil, you can place your stencil over the finished pot and secure it in place with painter's tape. Using a foam pouncer (round foam brush) and white paint, stencil in the area on the pot with the paint making sure to wipe excess paint off first onto a paper towel and use an up and down motion so the paint doesn't bleed underneath the stencil.
I used a fleur-de-lis, angel wings, chandelier and laurel wreath.
They are so cute and pretty and well, French 😉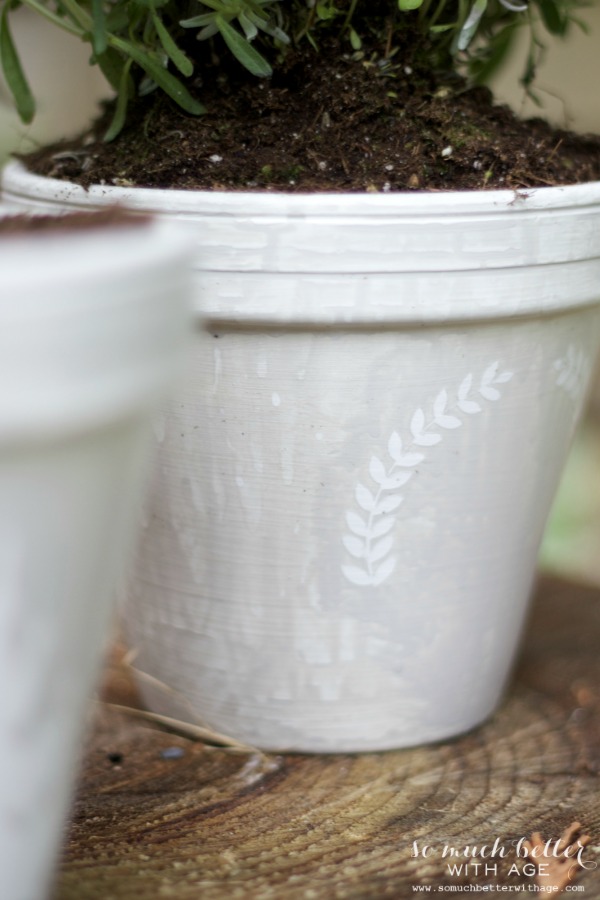 Why not try to make your own French glazed plant pots!
I have a few more pots to finish up in the reverse, grey first then white. I'll be posting them on Instagram at the big event.