Did you know that decluttering your home makes you more creative? It's so true! Find out how below.
This post contains affiliate links for your shopping convenience. Click to read my full disclosure policy.
I have been an organized person since I was very young. I used to organize my mom's kitchen cabinets for fun! I don't know why but it gave me great satisfaction. When I first read Marie Kondo's book, The Life Changing Magic of Tidying up, of how she tried beginning at a young age to find an organization system that actually works – it really resonated with me!
I didn't become a professional organizer though. The thought never crossed my mind, actually. Perhaps I didn't think that could actually be a job? It also came so easily to me that I thought everyone should be able to do it.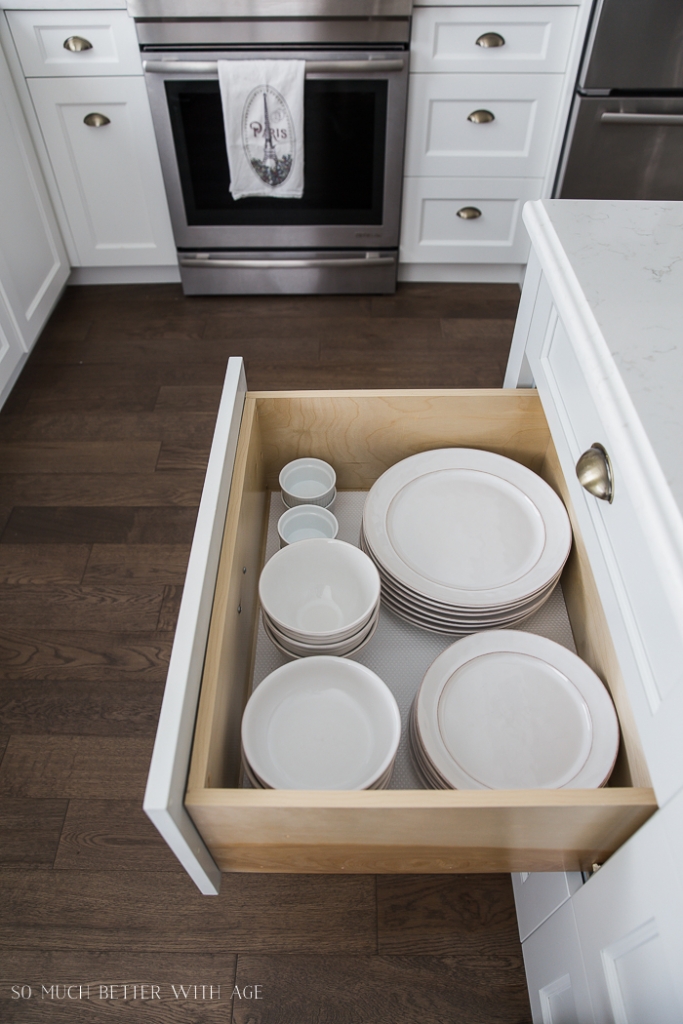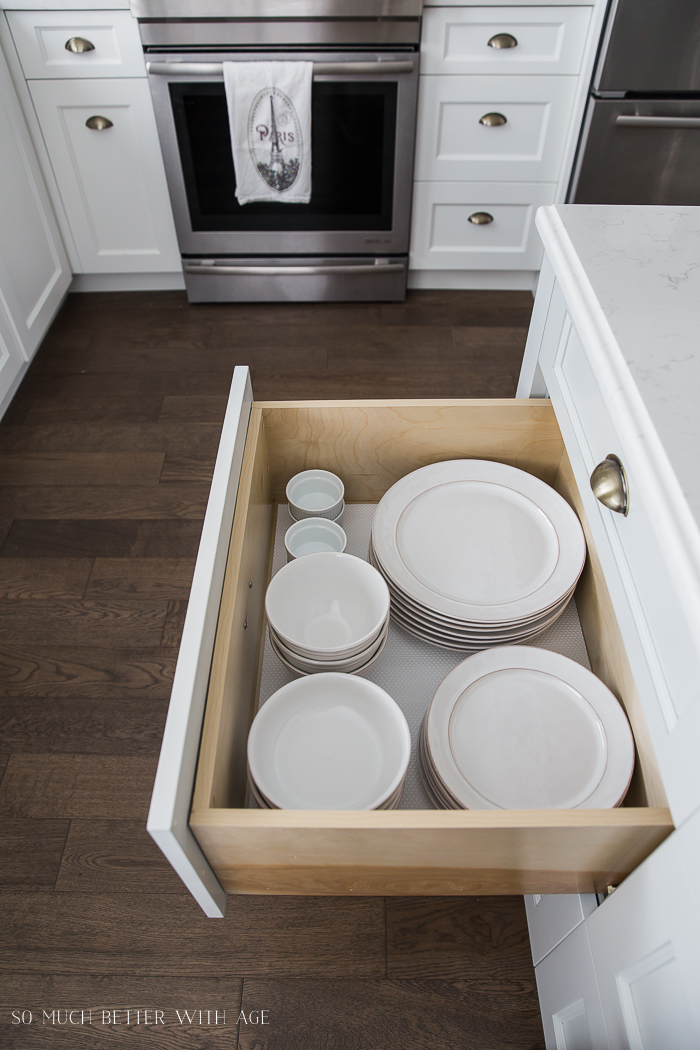 The other thing that came really easily to me was decorating. Once I had things organized, I loved rearranging the decor items in my family's living room. I rearranged my bedroom more times than I could count. I also never thought to become an interior designer when I grew up. It came so easily to me that I thought surely this couldn't be job.
Decorating to me equals creativity. I love to decorate and have always loved doing DIY projects. But I did not think that they were 'creative'. I thought of those things as something to get done, like cooking meal. Everyone knows how to do it, right?
I cannot draw so I never took any art classes in school but I did love acting and playing a musical instrument. I don't know why I didn't think of that as creativity.
What I did realize, though, is that the more my space was organized and decluttered, the more I thought of things I wanted to do!
Making the space around me clutter free, made space in my mind to create (even though I didn't think I was actually creating!).
Creativity is anything that you make up. Turning your imagined ideas into reality. It doesn't have to be in the traditional artist's way either. I figured out other ways to be creative. I never thought I was trying to be creative, I just needed something to do with my hands!
Organization equals creativity
If we think of what a creative artist looks like, I often think of an artist in some New York loft covered in paint and the entire space consumed with paint cans and canvases. Total mess.
While I was writing my DIY book, French Vintage Decor, there were projects ongoing in every corner of my house. A piece of furniture would be drying in the dining room while I'm cutting some fabric in the living room. It was complete chaos! I knew that I had to have a well intentioned plan in place or else nothing would get accomplished.
Organization = creativity!
When my daughter plays with all her dolls and toys, she wants me to leave it all out so she can play with it again. And she often will play with it again but only once. More dolls, doll clothing, and accessories come out of the bins, she draws things on paper to go in their 'bedrooms' and the whole play scene becomes bigger and bigger until she can't move. Then I notice that she doesn't play with it again. As soon as it's all cleaned up with a fresh new space, her creativity comes alive again! She is initially upset when I put her toys away but once the space is entirely clean, she gets invigorated to think of new ideas.
I think of this as an example to creativity in general. In the process of making something, there can be chaos, for sure! But for creativity to thrive, I feel the surrounding space needs to be organized for ideas to come to fruition.
When you have less organizing to do in your home, the more physical space you have but it also opens up space in your mind. If you aren't decluttering and organizing your space, think of the possibilities that open up to you. All that time! I like everything in my home to have a space and I almost have always lived that way but when I moved into this smaller house, we had WAY too much stuff which felt stifling.
I made it my goal to tackle the clutter (we sold everything in our storage unit, completely organized our garage and organized our basement) and do you know what happened??
I become more creative! I was in a creative slump for awhile and by clearing the physical clutter, it also cleared the clutter from my mind.
I have exciting new things coming up that I cannot wait to share with you here! And it's all because of decluttering!
So what do you think? Do you get more creative in a decluttered space? Let me know in the comments below.
Make sure to pin it for later!
books to help you get started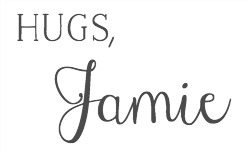 click in case you missed:
How to Declutter & Decorate Your Home Right Now
How to Declutter When You're Sentimental