Have you wanted to DIY? Do you know the reasons why I do it? Learn to find out more!
In the last 10 years, DIY or do-it-yourself is a phrase you see just about everywhere. Everything these days cost a lot of money so why not try to do-it-yourself?
That motto pretty much sums up my entire upbringing. My parents were DIY experts really but they didn't to be trendy or to learn a new skill, they did it to live.
They didn't call someone to fix anything, my dad fixed it himself. My mom sewed all our dresses and did every kind of crafting available and even had her own store for a little bit.
So we know that DIY-ing is a good way to save money (and I still believe this to be true in a lot of cases) but sometimes a DIY project can cost more than if you just went out and bought it. So why DIY?
How I Started DIY-ing
I'm not an artist and growing up I never thought of myself as creative. To me a creative person is an artist or have a skill with some artsy-type media. I've always loved decorating and I starting doing actual DIY work when I was 16. I wanted to paint my bedroom green (still my favorite color) and my parents said that I should. I was surprised but not really surprised that they would let a 'kid' paint an entire room but I just went with it. My friend Amanda and I walked to a local paint store down the street and picked up some mint green mis-tinted paint. It wasn't the exact color I was going for but it was cheap. That was my first foray into painting! And I learned fast what worked and what didn't.
With getting married at a young age and having no money, I learned fast that some skills would come in handy to refinish furniture. We were given a lot of hand-me-down furniture for our first place and some of it was pretty awful and couldn't be changed (like a floral couch and love seat set) but some would look good with a makeover. I asked my mom how to upholster the chairs for our dining room and she told me the steps. I went to the fabric store to get fabric and then the foam store and used my dad's staple gun. I just kinda did it and it worked!
A mahogany table was also given to us that had a thick yellow lacquer on it and I sanded it down BY HAND every night for what seemed like an eternity. I don't know why we didn't use an electric sander but anyway, I learned allllll about sanding and staining furniture the hard way. I was 17.
There were also instances growing up where my sister and I were fighting and we broke some drywall and my dad didn't get mad, he just said we had to fix it and he showed us how.
I lived on a hobby farm growing up with goats and I saw my dad make play structures for the goats to play on, weld fences, garden, lay linoleum, hang drywall, fix plumbing…everything. None of this really sunk in until much later in life that this wasn't the norm nowadays. It's not a surprise to me now that my business is built on DIY but for the longest time I struggled with what I wanted to do with my life.
What is it about DIY?
1. Great Skills to Have
DIY skills are GREAT for everyone to have. So many young people these days don't know how to do anything for themselves. When I went to school, it was mandatory to take cooking, sewing classes and woodworking classes. That's not the case in schools anymore and so maybe DIY skills are actually a novelty not the norm. It makes you feel good to learn a new skill!
2. Saves Money
I've sewn all the curtains and throw pillows in every place I've lived in and painted all the bedroom furniture. It's so inexpensive to find a thrifted or curbside wood dresser and sand it down to natural or paint it.
(see number 3 in Tips for a Successful DIY Project below)
3. Brings Out Creativity
It is my creative outlet!
 I thought a creative was someone who was an artist. And I never took one art class in school. I do, however, look for creative ways to repurpose something and creative ways to save money with refinishing furniture. It's fun to learn how to do something new!
4. Make something you can't find anywhere else
There are so many times I just can't find what I'm looking for and I think I could just make it myself!
5. Stress Outlet / Fights Depression & Anxiety
The biggest reason I DIY though is the outlet is gives me. I'm the type of person that can't sit still and needs to accomplish something. I also fight with depression at times. Doing something with my hands makes me FEEL GOOD! I worked for 13 years in medical offices and it's hard working in an office and not having anything to show for all your hard work. I think that's a big part that's missing these days. Everything is digital and there's nothing physical to see or hold with your hands. Working on something that you did by yourself is greatly satisfying.
I Don't Think I Can
I hear a lot of people say that they're not crafty or they don't know how to use tools but it's a skill just like anything. Saying you're not crafty is like saying 'I can't cook!' but you have to cook every day, right? It's no different with DIY. Learning a few basic skills will go a long way.
Start by putting together your own toolbox. My toolkit is floral with a floral tape measure. Nothing ever seems scary when it's a fun color or floral, right?
Painting is one of the easiest things you can get into if you want to start DIY-ing something and you can start to use some tools by removing hardware on furniture before you paint it.
Sewing, woodworking, home repair, painting furniture, repurposing – there are so many videos and blog posts out there on how to start and many are geared toward women.
The power of paint has dramatic results and you can paint small items (like a frame) to get started to see if you like it.
Completing a project feels so good!
3 Tips To Successfully Completing a DIY Project
This post contains affiliate links for your shopping convenience. Click to read my full disclosure policy.
Preparation is everything. It's the most boring part so people like to rush through the prep work but it's really what will make or break a project. For example, if a piece of furniture isn't primed or sanded properly or the hardware isn't removed, then every step going forward won't turn out.
You will fail but don't give up. DIY-ing has made me become persistent and resilient. When I wrote my book, French Vintage Decor, I had to make 70 DIY projects for it. I came up with the table of contents in a couple of days (that was the easy part!) but I mentioned to my publisher that some of these 'ideas' might not work out and turn into something else entirely, which a lot of them did. There were some projects that were a complete fail (like crying and throwing-it-to-the-ground-kinda fail) and I wanted to throw it in the trash. But after a few hours and doing a different project, I would look at that same piece again and thought, wow! that would be good as such-and-such instead! I used creativity to use those same materials and make something else with it and it worked! There is a lot of problem solving and staying with it in DIY.
Improvise. Most of the time when I start a new project, I have the materials already on hand. I might look at some leftover materials that I have and think..hmmm..what can I make with this? Before I know it, I've come up with a few ideas. On my blog (or in my book) when I share that project, I'll list everything that I use but if you were to go out and buy everything on that list, it could end up costing you a lot of money. Look around your house and see what things you can upcycle and improvise with different items. And that's how you'll be using your creativity and your amazing DIY skills.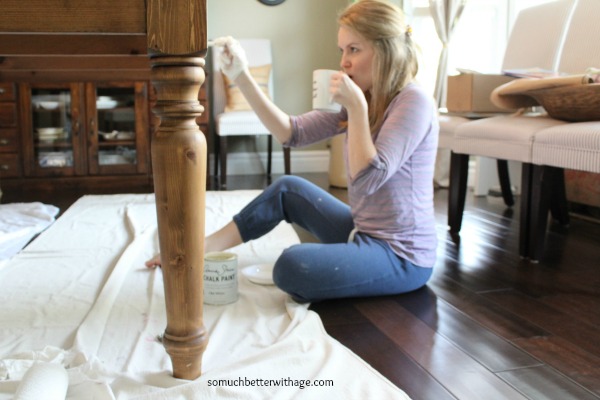 When to Call the Experts
I definitely think there are projects that should be left to the experts. For example, I wouldn't attempt plumbing or electrical work if you don't know where to start.
And I wouldn't be opening a wall in a house renovation unless you knew exactly what you were looking for. The more you learn, the more you know and common sense is needed with all DIY projects.
I do think, though, that DIY skills are valuable to life. You can do something practical for your home while being creative at the same time. I'm teaching my kids as I do all these projects and I think that's really important.
There are local colleges and schools that offer classes to learn how to build houses and how to weld. We have local hardware stores that offer woodworking classes (even for kids!) and show you how to make a specific project and use the tools before you buy them. Get your kids involved and let them learn how to DIY with you. You don't need to pursue these skills as a career but why not do it for a hobby? If you have a passion for something, it's work checking out.
I hope this has helped you in learning why I DIY. I hope this has inspired you too!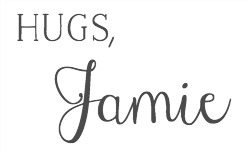 Click in Case You Missed:
16 Essential Tools for DIY Projects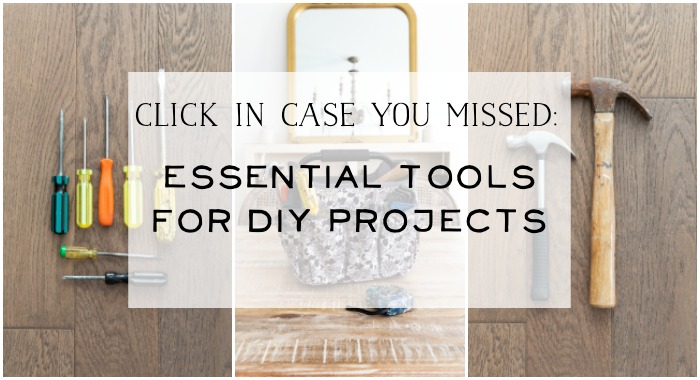 How to Paint Furniture Like a Pro