I've teamed up with Balsam Hill today for their Entryways of Summer Housewalk and can't wait to share with you my front porch that I just did a quick makeover on. Be sure to visit my blogger friends at the end of the post to see their decorated entryways!
Since my back patio had a recent makeover, I wanted to give a makeover to my front porch area. It's not really a porch area it's more of a porch landing and the front exterior of my house is in some desperate need of help.
A few weeks ago I shared how I painted the patio concrete slab like an outdoor rug and I had leftover paint from that project. I did something daring and painted the paving stones.
This landing and my driveway really needs an entire overhaul but that's not in the budget currently. If I can extend the front landing area a couple more years and paint it with the leftover driveway paint, then that's good for me!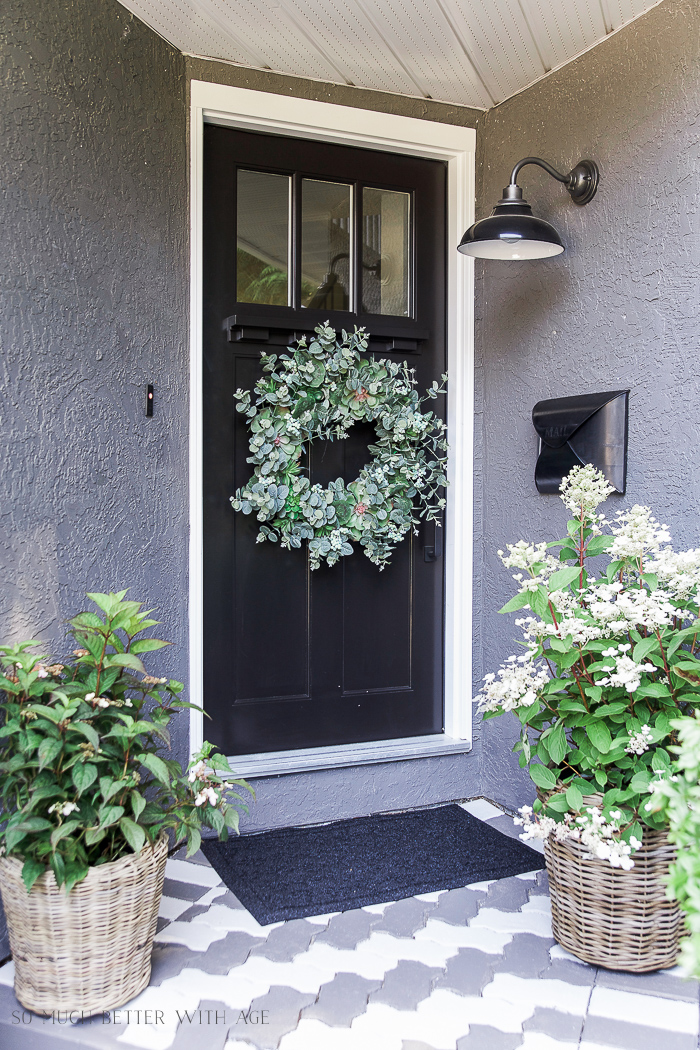 Here is a before shot of my front landing area. Now you know why you never see it on my blog!
You can see the sand keeps coming out of the bottom of the landing step near the left. Like I said, an overhaul is needed.
The power of paint is amazing though and paint to the rescue!
First I swept then vacuumed the landing area to get rid of all the dirt.
I used my favorite primer – Zinsser 123. I used the grey tint on the back patio area which is what I recommend. I ran out of the grey tint and just used the white tint I had on hand.
I painted one good thick coat of the primer over the pavers.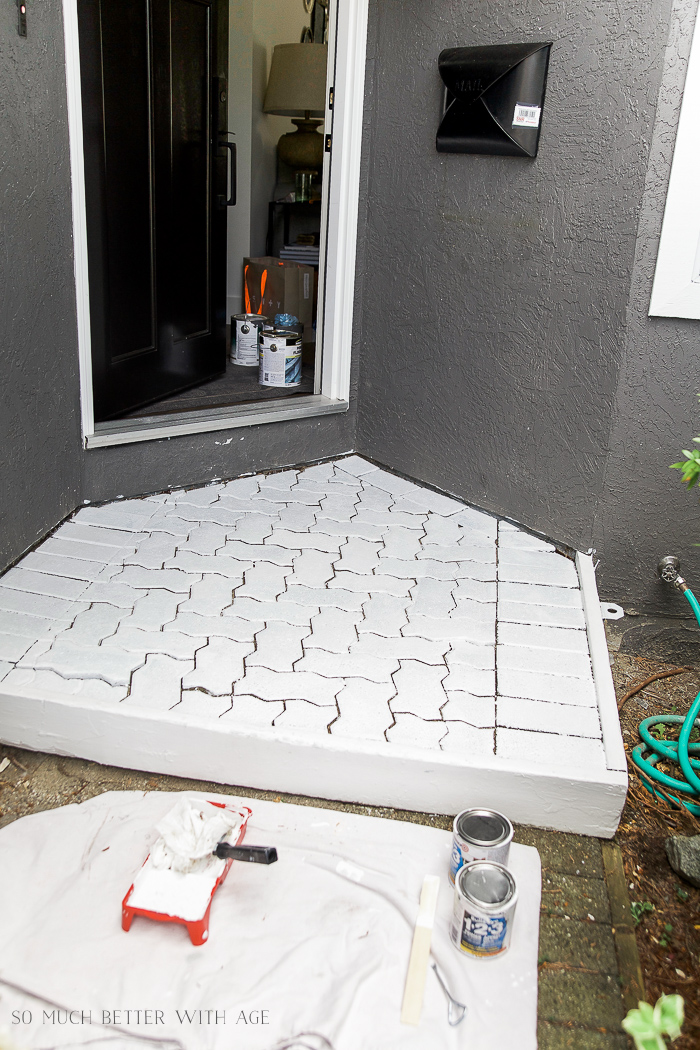 Next I used the light coloured grey I used in this post after I figured out the pattern it was going in.
I painted it with two coats.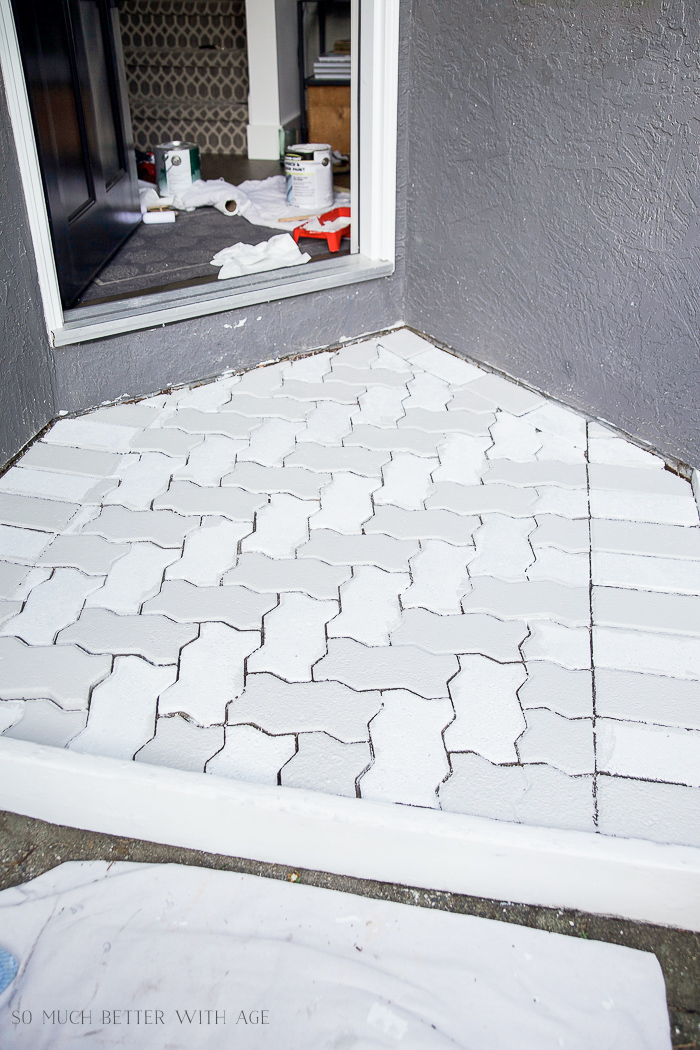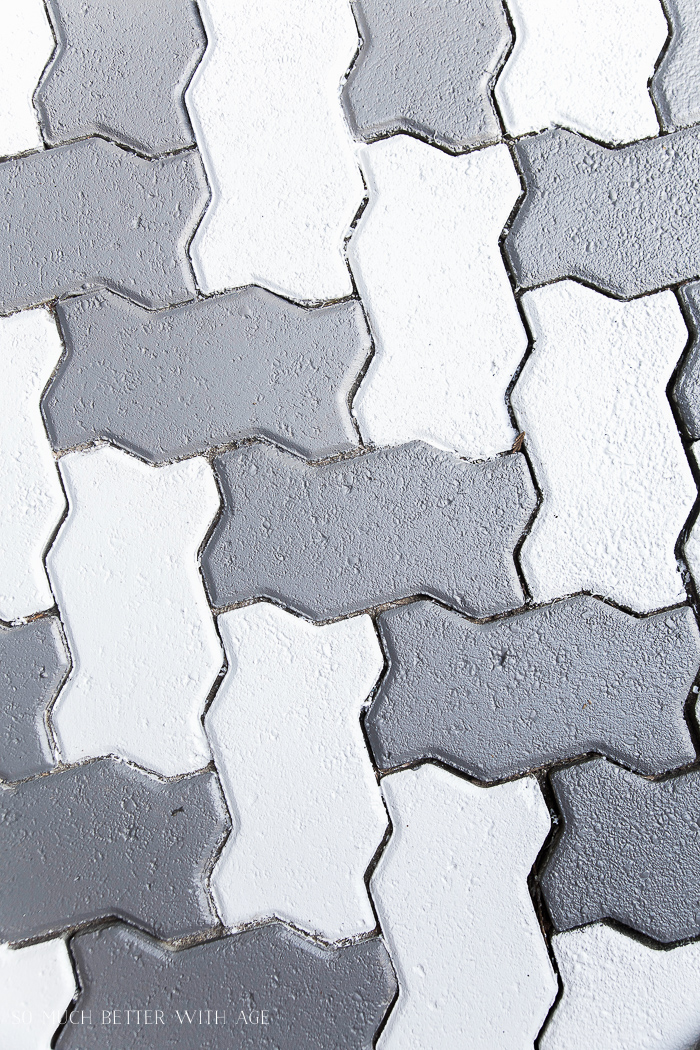 After it was dry, I painted the rest with the dark coloured paint I used in that same post, two coats.
I love the results! Now I have to figure out what to do with the driveway but I'm definitely not painting it lol.
Balsam Hill has the most gorgeous faux greenery. This succulent wreath is amazing and looks so real.
And those peonies are faux too. What an amazing way to enjoy them all year round!
The wicker indoor/outdoor pots are so pretty I went out and got some hydrangeas to go in them.
Of course I love this fleur-de-lis outdoor rug, so French.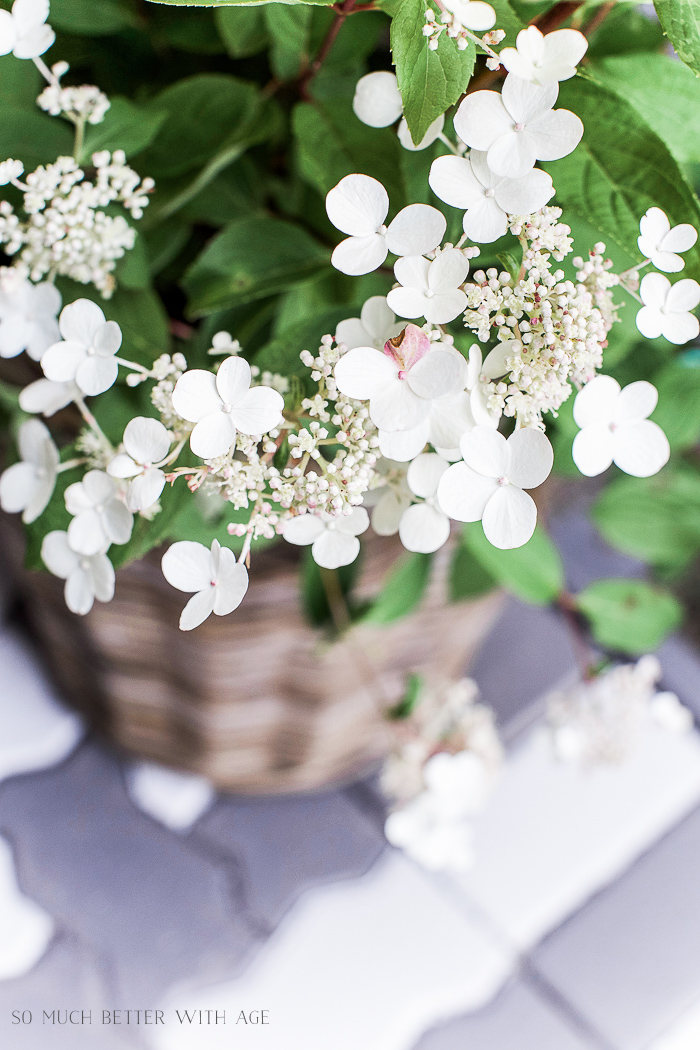 Balsam Hill is also having a flash giveaway on their Facebook page tomorrow, June 30th, so be sure to stop by!
And be sure to see my other blogger friends and how they decorated with goodies from Balsam Hill.
Sources:
Large outdoor rattan basket planter
Medium outdoor rattan basket planter