Glittered and Jewelled Christmas Tree
I'm loving my new glittered and jewelled Christmas decorations this year!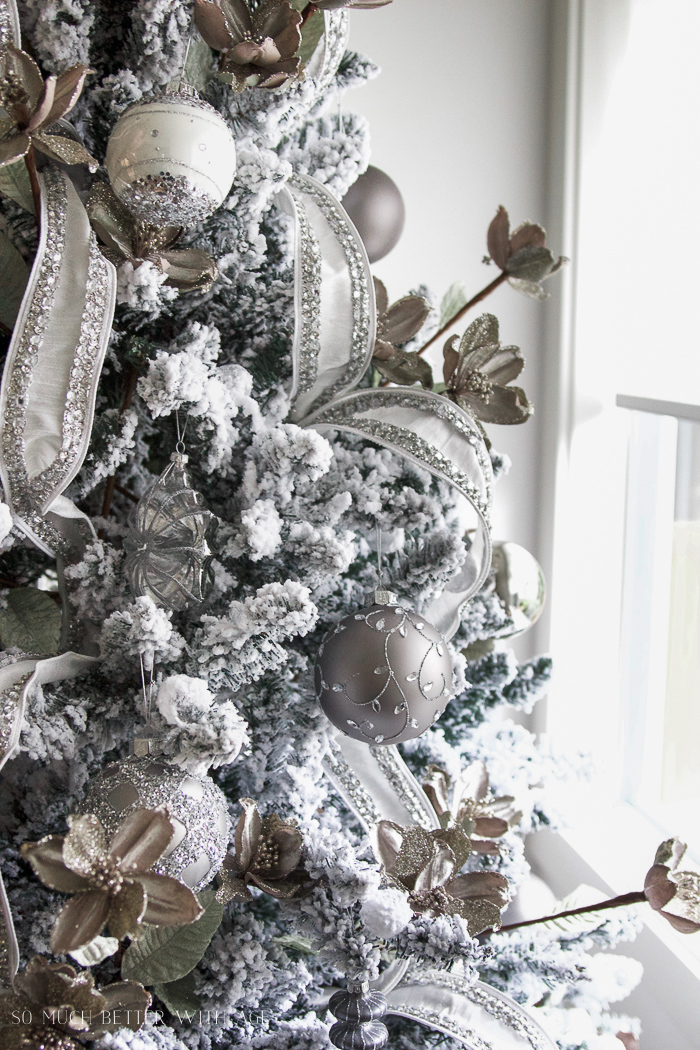 Well something happened this weekend at my house….Christmas happened, that's what!
I watched tonight as my kids nestled in close to the timeless Christmas tree and sipped hot chocolate (and didn't fight!).
I'm showing off these new quaint Christmas ornaments on my flocked Christmas tree!
They're neutral (which is a must for me) but the glitter and jewels off these ornaments just make everything in the room sparkle and shine so pretty.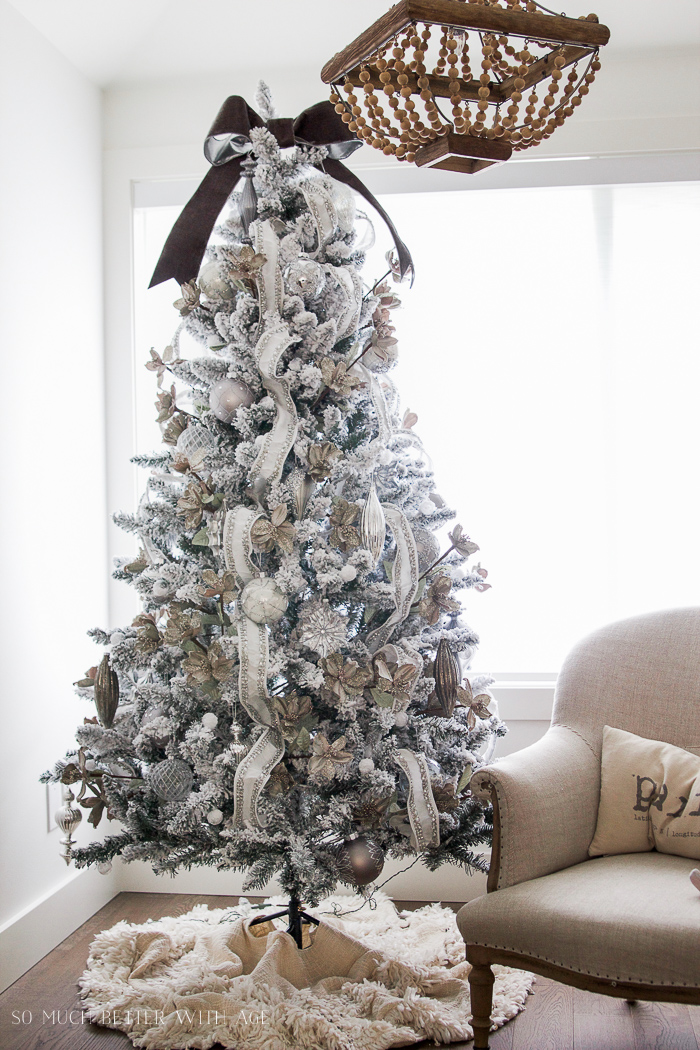 Here is my new Christmas tree that I just purchased this weekend. It looks beautiful without anything on it. I bought it at Canadian Tire and unfortunately they don't sell it anymore.
But now comes the fun part, the Christmas decorating with all the beautiful Christmas ornaments!
Disclosure: This post may contain affiliate links. Please read my disclosure policy.
Do you know what picks are? Have you put them on your tree ever? I haven't and have seen them just over the past couple of years.
They are basically an ornament you just stick in the tree and have it stick out a bit for dimension.
These magnolia picks are gorgeous and I'm in love with picks for my tree now.
The pretty ornaments are jumbo size which fill in the tree so nicely. This set came with 35 pieces and I thought it wouldn't be enough. I actually had a hard time fitting them all on this flocked tree!
The bejewelled white silk ribbon and glittery ornaments are stunning. I've never had such a fancy Christmas tree before.
It's like this tree needs to hold a glass of sparkly champagne and wear stilettos it's so fancy.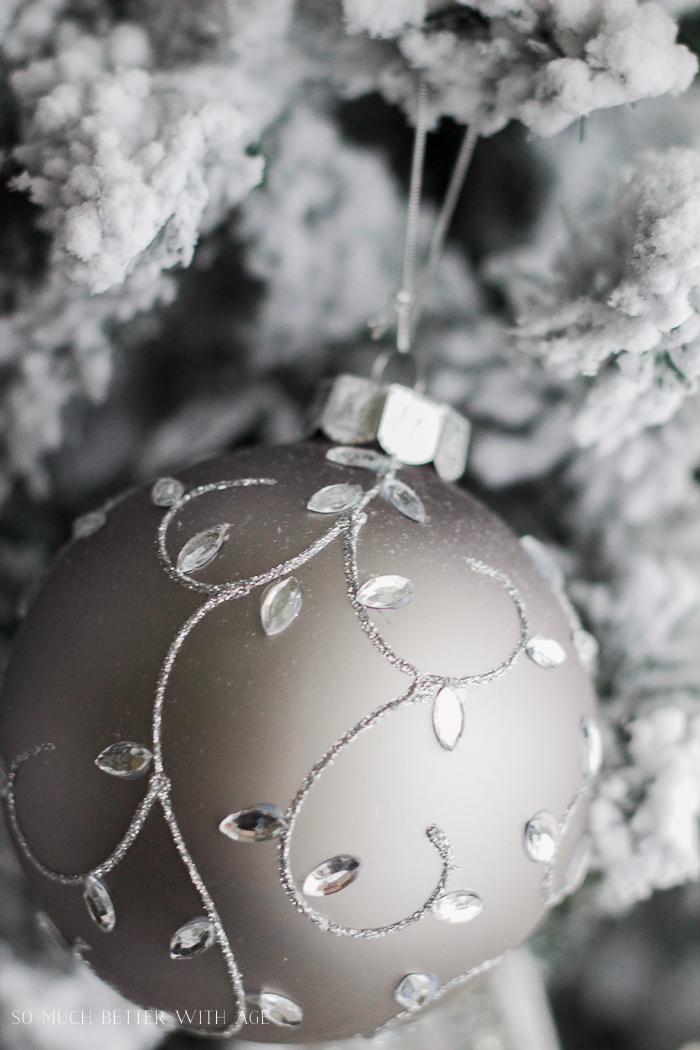 I'm in looooove with these magnolia picks.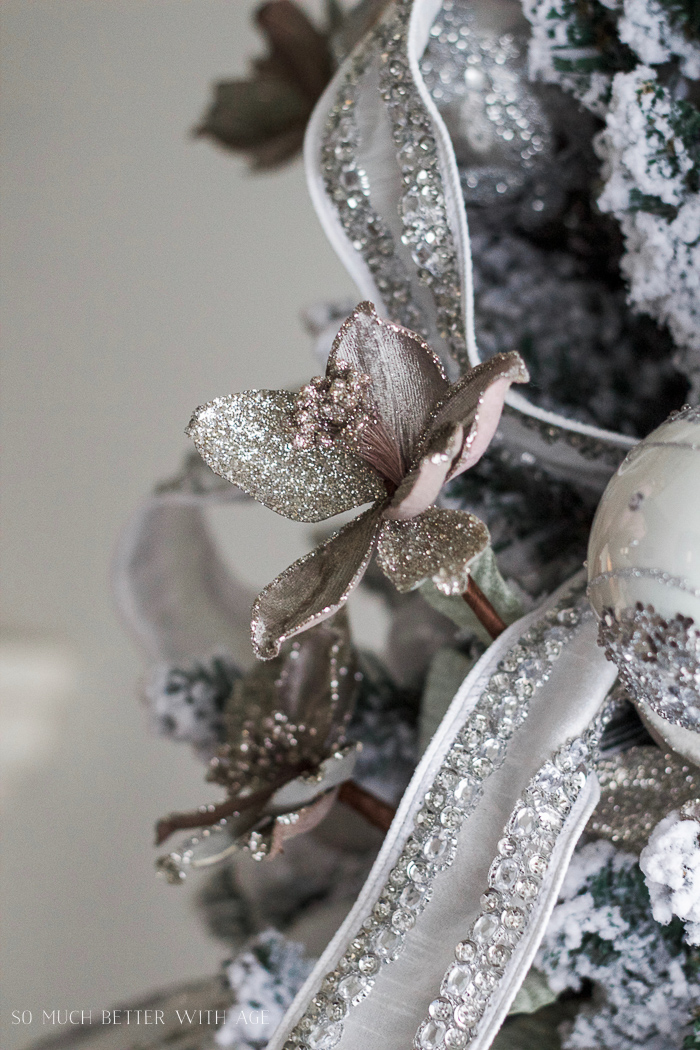 I love the mix of texture and colours in this set. This one looks like bronze.
I wasn't sure if the picks and ribbon would go together or be too much but I think they look perfect together.
The combination from a distance is stunning as well.
Here are some shots with the Christmas lights on.
I made a bow out of this gorgeous grey velvet ribbon.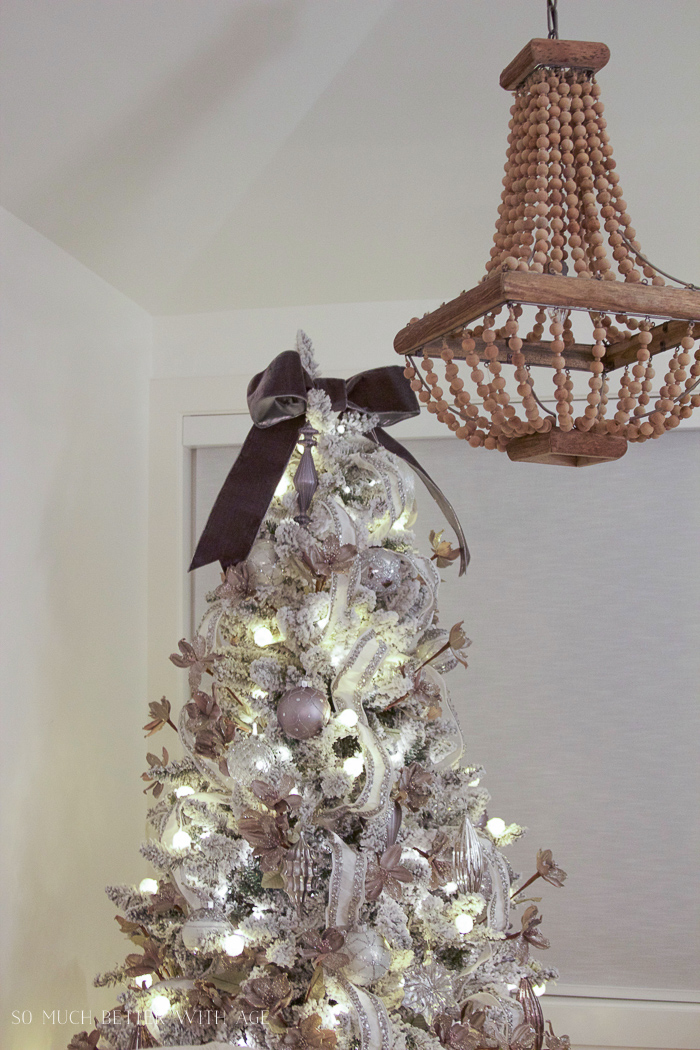 Here is a close-up of the tree skirt. I love the sparkle with the linen fabric and the big buttons.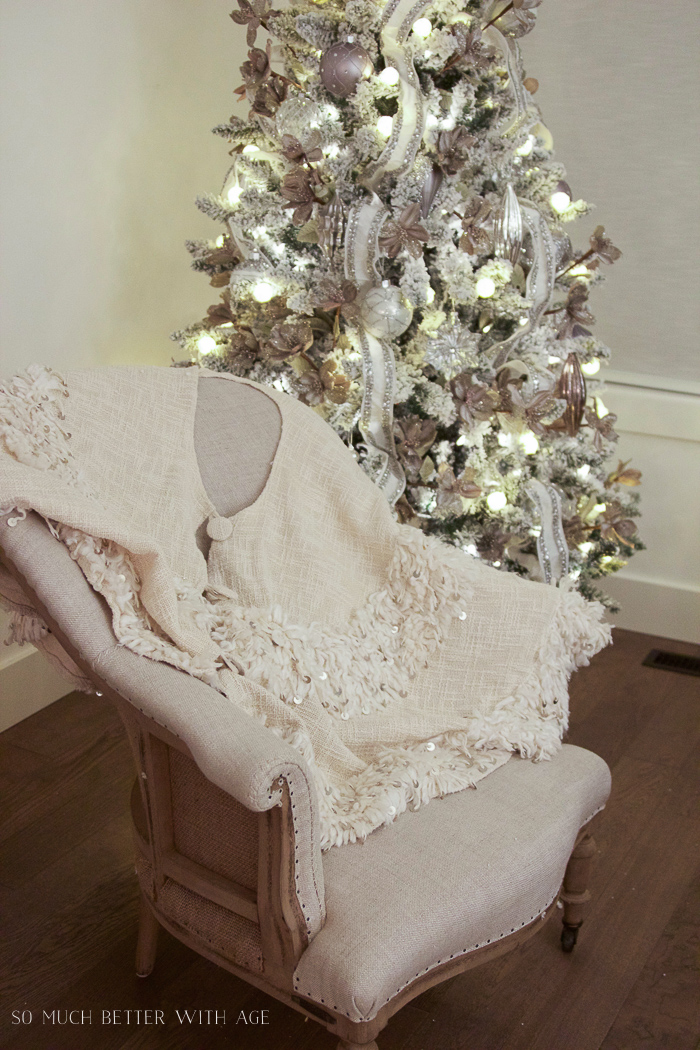 This fancy tree brings me soo much joy. I hope you like the glitter and jewels as much as I do.
Be sure to visit the other Tastemakers this week featuring different Balsam Hill Christmas ornaments.
Sources:
Crystal Palace Glass Ornament Set (1 set)
Mini Magnolia Picks (3 flowers on one stem) (2 sets of 12)
Silver Jewel White Dupioni Ribbon (2 rolls)
Juliette Fringed Tree Skirt 60″
Make sure to pin it for later!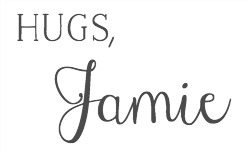 click in case you missed: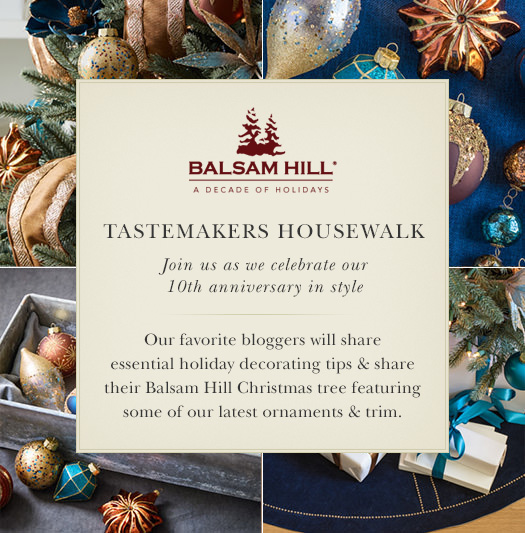 Monday
French Country Cottage | Domestically Speaking
Tuesday
Wednesday
Thursday
The Idea Room | My Uncommon Slice of Suburbia
Friday