I will show you how you can take an old pair of PJs and make them into a Christmas wreath!
It's Trash to Treasure time again, second Friday of every month, where we take an item for $10 or less and make something useful with it, hopefully a treasure.
My 'trash' item today was some old PJ bottoms. With my DIY tutorial I will turn them into a Christmas wreath!
Let me show you how.
So here are the red plaid PJ bottoms. You will also need a styrofoam wreath(s).
I'm going to make two since there are two legs but at the time of this post just one has been made.
In between sewing old pants on styrofoam, I'm getting ready for a party I'm hosting tonight. I'm a juggler!
SUPPLIES:
plaid PJ bottoms
sewing machine
scissors
packing tape
knife
embellishments
directions:
1. Cut pants so all the seams are gone. You should have four long pieces, two sides from each leg.
2. Put aside two panels. Cut panels so they are similar in size.
3. Sew one panel on top of the other so you have one long strip of fabric.
4. Bring long edges together and sew, right side facing in. Turn right side out.
5. Cut styrofoam wreath with a serrated knife or some other fancier tool.
6. Pull fabric all around the wreath.
7. Use packing tape to seal the cut you made.
8. Tuck the fabric edges inside and over on another. No need to sew.
9. Use burlap ribbon to hang it up covering over the seam.
 This holiday wreath is so cute. Who knew that was a pant leg!
I decorated it with some twine and faux berries.
It also looks great over my driftwood mirror.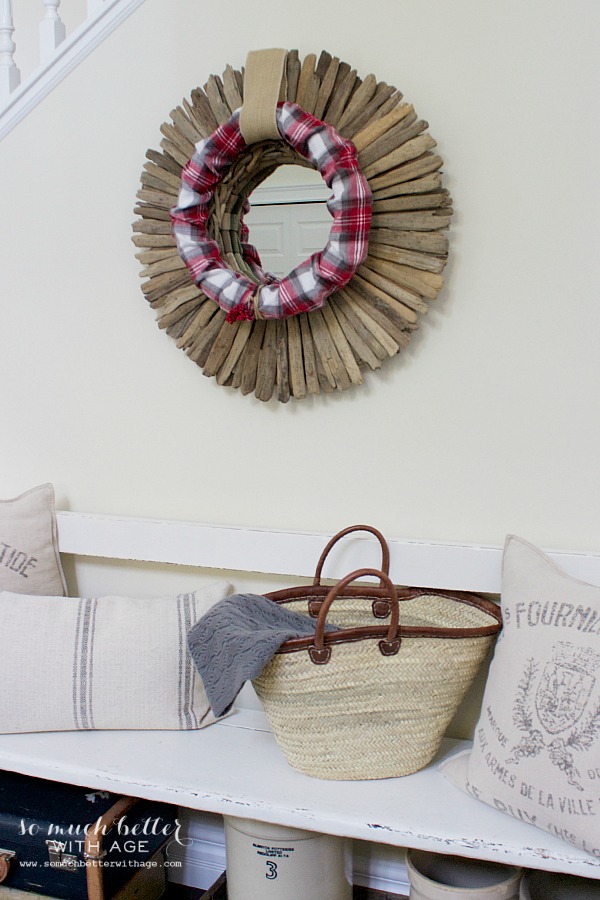 I love a good upcycle, don't you?
Make sure to pin it for later!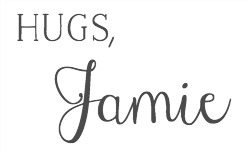 click in case you missed: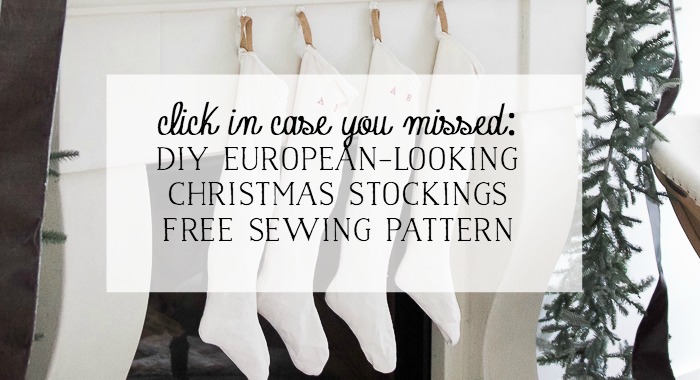 French Dining Room Christmas Tour
Now check out what Shannon from AKA Design did!