The title of today's post is a long one but a necessary one for you to get the full feel of what I'm about to tell you. If you're a DIY blogger, then you might be nodding your head.
If you're thinking of starting a blog, then you may be terrified to read this. Because I'm warning you, it's not for the faint of heart.
Why so dramatic for a blog post? Because I'm going to be real with you and tell you exactly how many hours it takes to publish a post and how long it actually takes to run this blog of mine.
Now, I may not be the same as every DIY blogger. I have come to realize that it takes me longer to do things than probably most bloggers. I battle with perfectionism still from time to time so it's hard for me to get a post done quickly. Sometimes I am quick though.
When I really put my all into a post, it shows. Period. But it takes waaaaaaaay longer and waaaaaaay more effort.
What it boils down to is a passion. You have to be passionate about this or you're going to get frustrated and it's not going to work.
Running a home decor/DIY blog is like running your own online magazine. Except you are the creative stylist, creator, editor, printer, SEO expert and social media intern.
Okay, let's break it down on how many hours it really takes to have a DIY blog.
First things first. When you first start out you have ideas, lots of ideas. It's really hard to think of ideas now with Pinterest and social media that hasn't been done before.
When I started my blog in 2011 it was really just for me. 2012 and 2013 is really when I started to put more effort into. Pinterest wasn't around when I started and was just starting up. I remember having to get an invite to Pinterest. A personal invitation! That was only four years ago and can you imagine a world without Pinterest now?
So things change. Very quickly in the blogging world. You have to switch gears and change at a moment's notice.
So, back to ideas. Creativity is where it begins. So there's time to think and ponder and play and come up with ideas. And more likely than not they will be things that others have done but your spin on it. I mean, there are only so many different ways to paint furniture for example.
My mind is always going and I have more ideas than time. So for timing sake, let's say 30 minutes a day is when you fully brainstorm. It might be more and it might be less some days so 30 minutes seems good.
30 minutes
Then there's the actual project. Now DIY projects can range from a simple craft like a small painted pot or simple organization of a drawer to much larger projects like stenciling an entire room, building a dining room table or reupholstering a chair.
1 hour to 20 hours
Wow, that is a big difference, right? You have to think of larger projects, work on those a little bit every day but at the same time your readers can't wait for you to finish that one project. You'll have to pepper in smaller projects while working on the larger project. You'll have to have some projects done in your back pocket or maybe a personal story you want to share with your readers or maybe you remembered you never shared a certain room in your house with them. It's actually quite easy to juggle but remember, you still have to post while you're doing these big projects.
So how can we condense it down? Let's just use an average project for an example, say 6 hours
6 hours
So this is just the project. We've done our projects. It's 6 hours later, now we need to photograph it. We have to make sure it's the right light. We have to make sure the kids aren't around. We have to make sure that where we are photographing is tidy and pleasing to the eye.
Photographing the project could take 30 minutes or if you are shooting a room from different angles it could take 1.5 hours. So let's say photographing your project is 1 hour.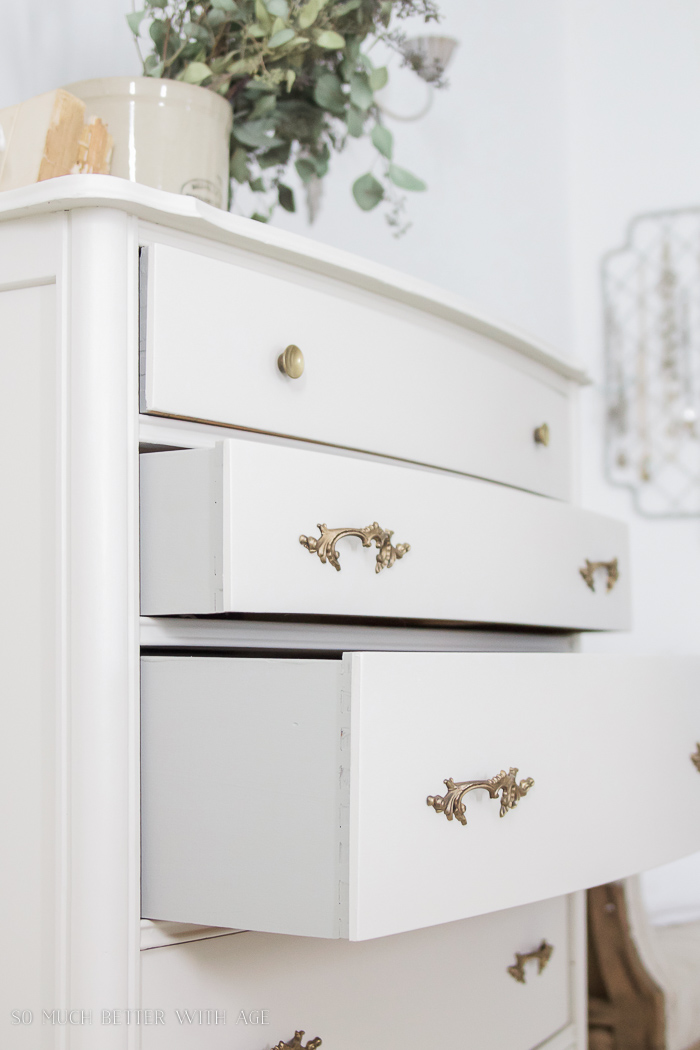 1 hour
Editing photos. Oh. my. wooooorrrddd this can take forever. My photos out of the camera are getting better so not much editing but there are watermarks and sizing for the blog but the biggest time waster is sorting through every photo.
 Then there's all the stuff you don't read in a post that you may not even know about.
Average total for one post: 7.5 hours
Plus….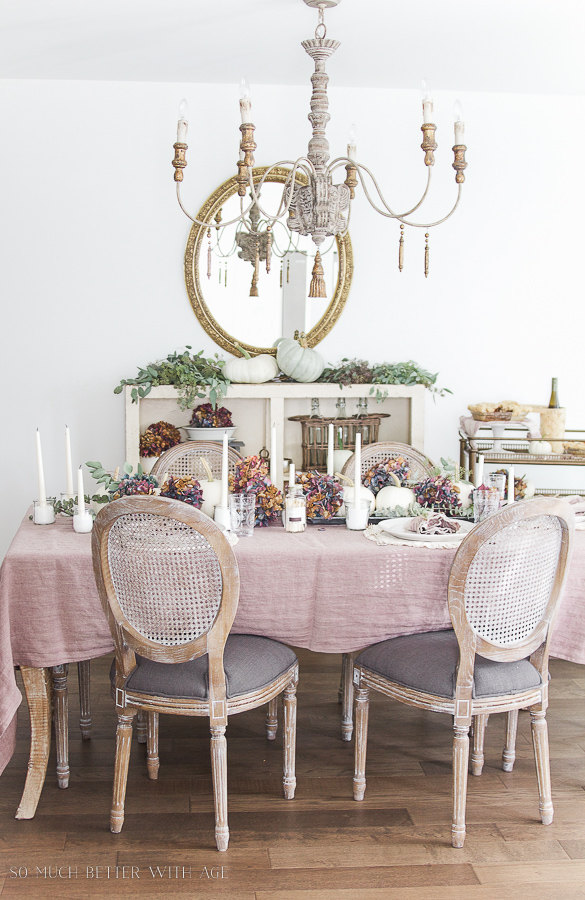 1. Social Media
The time it takes to promote your post can take more time than the actual post itself. Now that you've done your post, how will you get others to find it? Through social media and newsletters. There's so many and it changes all the time. Once you figure out a strategy to pinning on Pinterest, for example, it will change. Juuuuust as you're getting comfortable with your weekly routine, everything will change with the algorithms on Facebook.
Hours + Hours
2. Sharing is Caring
If a bloggers friend shares a post of yours on Facebook or pins your post on Pinterest, it's only nice to reciprocate. Sometimes we'll share in a group setting. DIY bloggers are the most supportive group of women I've ever met. We all try to help each other out and help promote. But that means there's more time needed to help promote other's posts too. After all, sharing is caring.
3. Replying to Emails and Comments
Replying to emails can take forrrrevvver. Once you have a blog, your email address is a big public thing apparently. Everyone seems to email you and you have to sift through them all to consider if it's a legitimate collaboration request or if it's a reader question, it takes a lot of time to answer these back as well. I like to answer all my emails but since I receive about 100-200 emails a day (this is just for my blog, not personal email) it can be almost a full time job keeping up with this.
Also, we need to respond to our blog comments and comments on social media. Again, add more hours to this.
4. Education and Upgrades
Education for a blogger is constantly changing. Social media itself changes alllll the time. Catching up on this education is very time consuming.
Then there's the courses on how to grow your blog, photography, Lightroom, affiliate marketing,
Then there are the conferences where you learn the majority of great tips. I fly from Vancouver, BC Canada to Atlanta, Georgia for the DIY and home decor conference called Haven.
5. SEO (Search Engine Optimization)
Learning about SEO and updating your previous posts takes forever. SEO is crucial for people to actually find your blog. You can't always rely on social media as it is always changing so the best way to get your blog posts searched for on Google and other search engines is to optimize each post so it can be easily found.
Learning all there is to know about taxonomies, breadcrumbs, alt titles, meta tags, XML sitemaps,  cache, and the list goes on.
For example, after reading Kim's book on Demystifying SEO, I learned that having a bunch of links added to the end of a post for link party track backs were unnecessary. So, I spent one evening going through my posts to delete those links. I have 617 posts, people. I didn't get to all them in that one evening of course so it's another thing on my to do list.
6. HTML Coding
If you really want to nerd out and do everything on your blog yourself like I do, you will have to learn some basic HMTL coding. I pretty much have Googled and You Tubed things I need to know. WordPress is great for adding plug-ins for ease but you don't want to have too many in case there are glitches. Some basic coding is essential to add some things to sidebars and the nav bar etc.
For example, links you use for sponsored posts and affiliate links need to be no follow which means you need to add rel=nofollow to each URL in your post so that the URL goes from this:
http://www.website.com/
to this:
<a href="http://www.website.com/" rel="nofollow">Link Text</a>
I have a plugin that adds this rel=nofollow to those links but lately it's been glitchy and not working half the time so I need to change it. Which means adding a new plugin and going back through all my posts to change it. Ugh.
There are so, so many other things that I could add to this list, such as link parties, pitching to companies, brand ambassadorship and things I have probably forgotten since my mind is bogged down by all the things I have to do now.
Okay so here is the grand total for running a DIY blog:
 7.5 hours (average one post) + all the above = a bajillion hours.
Blogging is an entrepreneurship business. You have to be passionate about it because you work at it at any possible time of the day. You make time for it. You do it because it's a hobby or, like me, you work at it like it's your business. When you are one person, you are doing it all. VAs (virtual assistants) are now becoming more popular so they can do some of the work for you.
I work on my blog Every. Single. Evening and the majority of the day when my kids are in school. I am trying really hard to balance out my time now though, and not work on the weekends. It's still a struggle for balance.
But if you really want to have a blog/online magazine, be prepared to spend a lot of hours. Which is awesome if you LOVE what you do…like I do.
And if you follow the above, you can make money….after a bajillion hours.