It's time for another monthly edition of Jamie's List! A place where I share my favorite things that have caught my eye over the past month or so.
Disclosure: This post may contain affiliate links. Please read my disclosure policy.
My Favorite Things
I've been following Allison Willson since she worked for Sarah Richardson and I'm in love with house she built with her husband.
These shelves in her kitchen feel like they are from an old French chateau.
And her entire house is what dreams are made of! Allison Willson
Seriously the most amazing artisan decor bowls ever!
Currently have this on my place to visit one day in Tuscany, Borgo Santo Pietro
Jeremiah Brent is one of my favorite designers. They way he mixes modern with European design is honestly breathtaking!
Speaking of Jeremiah Brent, he and Rachel Zoe were on the California Closets podcast (click the link to listen). So proud to belong to this company!
This is the chicest marble wine chiller ever!
I'll take these fluted tumblers while you're at it too!
This summer my limelight hydrangeas did not get very big. I've talked to a few gardeners and it might be because they need to be watered a lot in the first few years. And it's been a very hot summer here in BC.
I know they are Annabelle Hydrangeas but Tracey Hiebert's garden is just gorgeous.
Also, GNC Garden from Denmark is my dream garden!! Simply stunning!
Thanks for being here! Let me know in the comments below if you have any limelight hydrangea advice!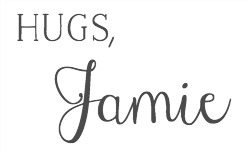 Be Sure to check out all of Jamie's Lists