My Laundry Room – Before and After
Creating a laundry room that makes you want to do laundry is everything! Here are my before and after pictures of my laundry room renovation!
One of the most used rooms in our home has rarely been seen on my blog.
It's the laundry room. Not a fun place but the update makes it all that better.
And the room is big which is awesome.
The original floor plan says this room was the office and the washer and dryer was a stackable in a hallway closet.
I'm so glad the previous owners made the 'office' into a laundry room.
And I'm sooooo glad it's been renovated.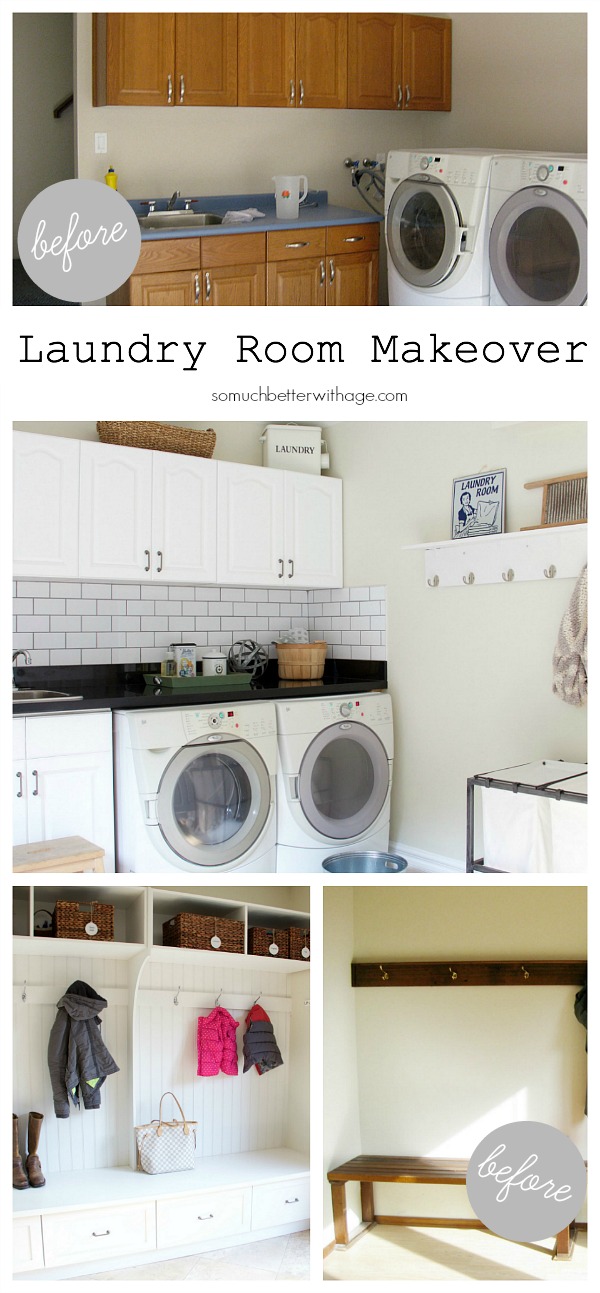 Here is the before. Yuck. Dated cabinets and dreary walls!
The cabinets were kept and just given a fresh coat of soft white paint and handles updated.
I had my cabinet guy take out one lower cabinet and move the washer and dryer to the cabinet side.
Then I had the pedestals removed from the washer and dryer and the cabinet and sink heightened.
Finally a black granite countertop was installed and I added this cool light fixture.
The cabinets were a good idea but I don't get why the Washer and dryer were on this wall.
When I had the white subway tile installed in our kitchen recently, I had them installed in this laundry room too. Gorgeous.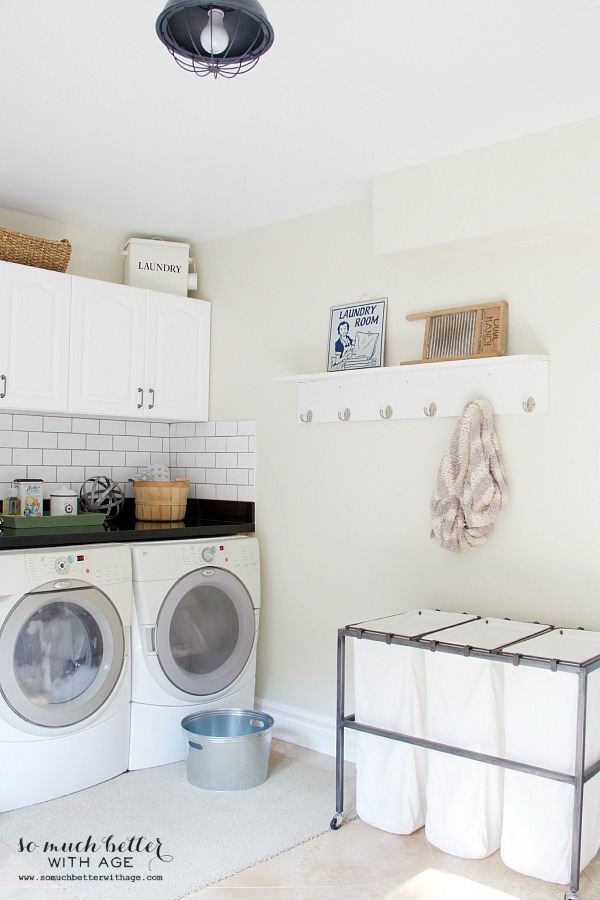 The opposite side of the room shows where to hang your coats.
Or sweat pants and electrical cords.
So much better!
There's so much storage for hats, mitts, umbrellas, shoes and coats now.
You might spy my distressed key holder (made from a wine crate) on that wall.
I love all the updates! It's a joy to do laundry in here.
Or take a nice break on the patio.