Making a spool and wool Christmas garland is easier than you think and adds a nice touch to your holiday decor!
This pretty wood bead garland is on all the Christmas tree photos I've taken recently, and is so easy to make! You can use it for your Christmas tree or anywhere around your house.
Let me show you how you can make this easy spool and wool garland in minutes.
Disclosure: This post may contain affiliate links. Please read my disclosure policy.
supplies:
small wooden spools (big enough for wool to be threaded through but not too big so that they slide down the wool)
large needle
directions:
1.Use a large needle for threading the wooden spools. You can see by the photo the size of needle I used. The hardest part of this project is threading that needle with wool but you only have to do it once.
I'm sure there is another needle with a bigger eye out there so pleas let me know!
2. Once you get the wool thread on the needle, knot it and start threading on the wooden spools.
3. Once you get the length you want, you can cut the wool and tie it in a knot.
That's it! You don't have to do anything else!
The best part is that the thickness of the wool keeps the spools in place so you don't need to knot it anywhere else or even glue it.
The garland just seems to pop on my new white tree.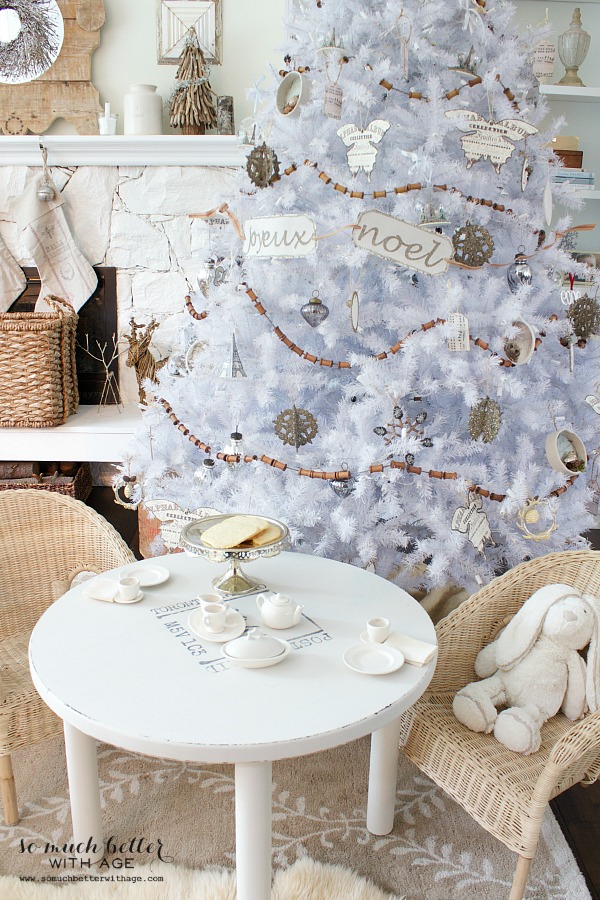 So pretty and so easy!
Why not make a spool and wool garland for this holiday season.
Make sure to pin it for later!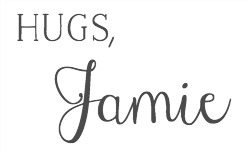 Click in Case You Missed:
French Vintage Holiday Housewalk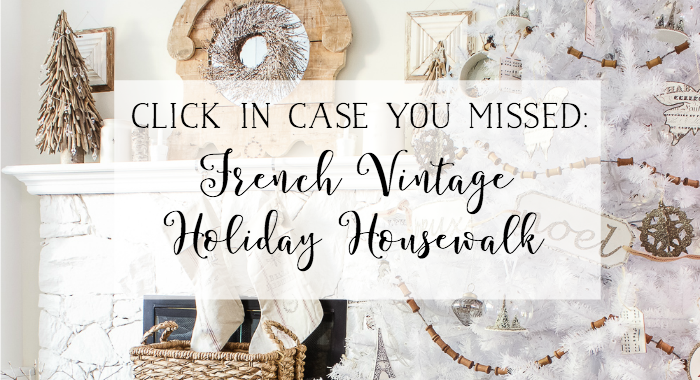 SaveSave