Rustic Cabin Christmas Decor
I can't wait to show you my not-so-rustic cabin Christmas tour!
Today I'm sharing my Christmas tour at our not-so-rustic cabin! I call it a not-so-rustic cabin because from the outside it looks country rustic but it's not really rustic on the inside. But with this woodland decor I've added for Christmas, it's beginning to look very rustic!
When you don't have a mantel, you have to be creative so I hung our stockings on the deer head.
Since I got a new white tree this year, my green tree was the perfect fit for the not-so-rustic cabin.
Love my new rustic country shelves that finally got installed!
This dinnerware is perfect since I love white but they have a bit of detail so it's not boring.
The Pfaltzgraff Country Cupboard dinnerware set is available at Belk. I also have the Linden 20 piece flatware set.
The whole place is finally coming together and it will be so special to spend the holidays here this year around all the rustic elements!
I hope you enjoyed this Not-So-Rustic Christmas cabin tour today.
Source guide:
Make sure to pin it for later!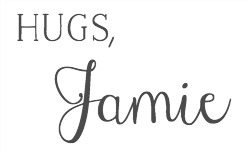 Click in Case You Missed:
French Vintage Holiday Housewalk