This square wreath with mossy branches is so easy to make and perfect for summer decor.
Today I'm participating in Outdoor Extravaganza, the third and last week, hosted by my friend Shauna of Satori Design for Living. This week it's all about Paint It & Build It Projects and my project is this square wreath with mossy branches. Be sure to catch all the great outdoor inspiration at the end of this post!
I'm not crazy about the fence in my backyard. It was there when I bought the house and it's still in okay shape. It definitely could use new stain but we don't have time for that this year. I wanted to put something on the fence like decor so it blended in more with the backyard area. I made this square wreath with mossy branches and I just love it!
I made mossy branches for a project in my book, French Vintage Décor (that comes out on June 12th!) and had them in a planter I painted to look like a cast iron urn. I added moss to these branches first (because of the book project) but it's best to do it last for this project. So ignore the moss on the branches first when you see the photos 😉
This post contains affiliate links for your shopping convenience. Click to read my full disclosure policy.
Supplies:
branches
measuring tape
elastic bands
floral wire
fabric glove (I used a gardening glove)
moss from craft store (or backyard)
hot glue gun & sticks
twine, optional
Directions:
1.Measure the size wreath you'd like to create. Obviously my wreath isn't a perfect square.
2. Cut 2 sticks the same for each side.
3. Add elastic bands to the ends of the pairs of sticks a couple of inches from the bottom.
4. Overlap the sticks by a couple of inches and using floral wire, criss-cross the wire all around the 4 sticks of each corner to make secure. The elastic bands on one pair of sticks should overlap the other pair of sticks. If they aren't overlapping, move the elastic bands up or down so that they are.
5. Turn it over once all four corners are done.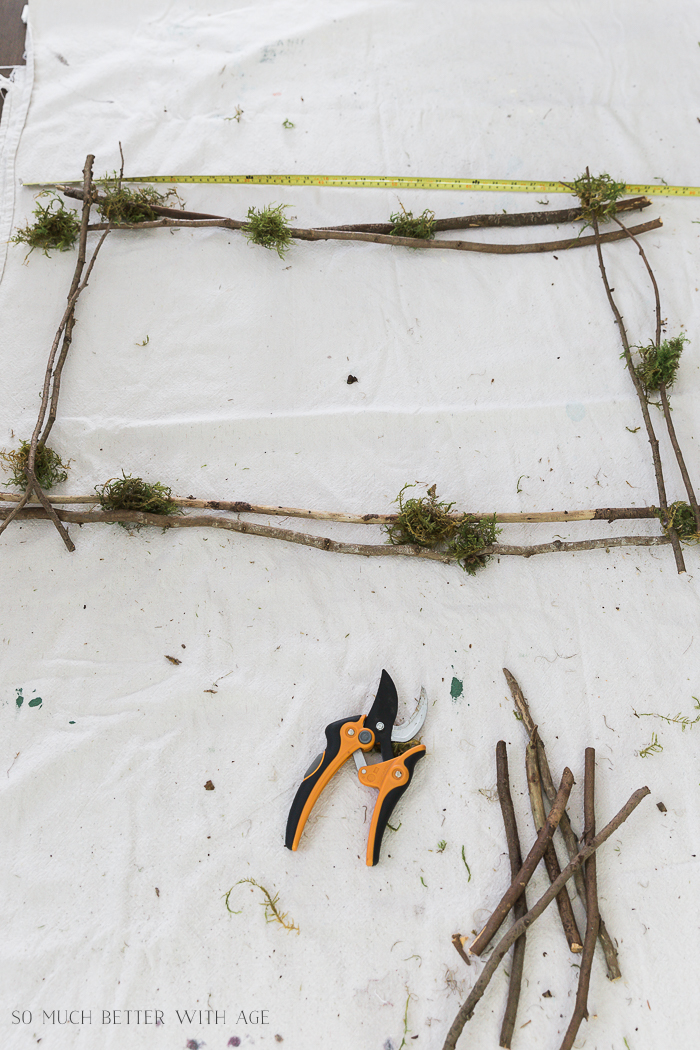 6. Wearing a glove, bunch up a tuft or ball of moss in your hand. With the opposite hand, put some hot glue all over one side. Stick the moss tuft on a part of the stick and hold for a few seconds. The glove will protect your hands as the glue will go through the moss.
7. Randomly add moss tufts to the sticks. Glue a moss tuft over each secured corner to cover up the floral wire and elastic bands.
8. Add twine to the wreath to hang it like a picture frame.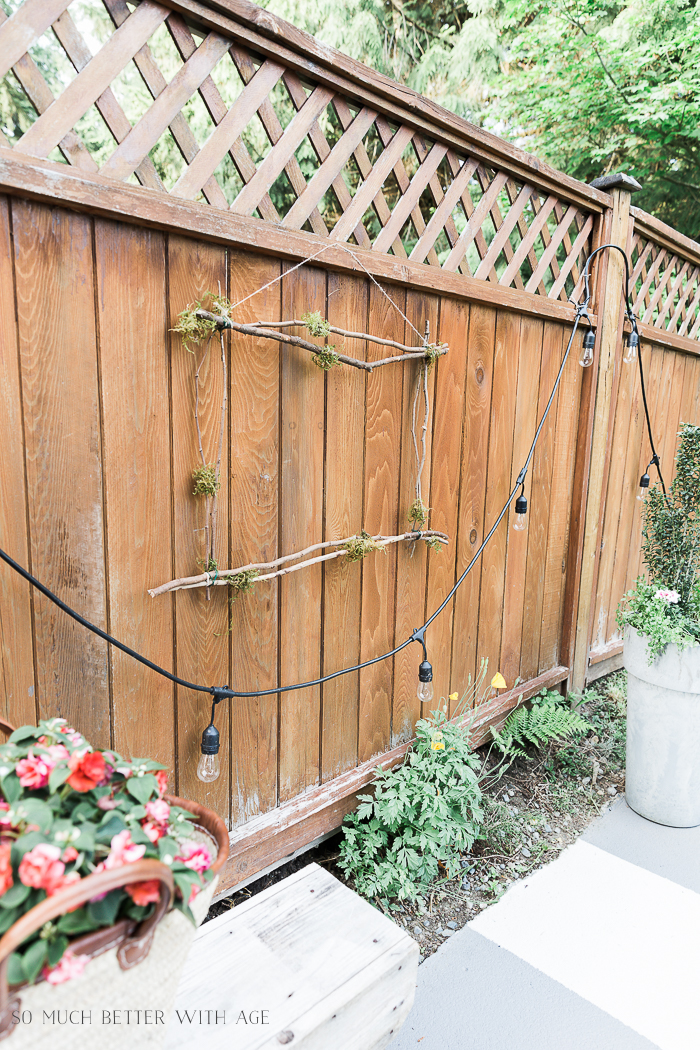 I added a twisty mossy branch to the middle of my outdoor table.
And I also added one twisty mossy branch to the fence too.
 I nailed a small brown finishing  nail to hang up the wreath and 2 small brown finishing nails and twine to hang up the curvy moss branch.
I also added a twisty mossy branch to a demijohn as well! I could just keep going and going!
It's so fun, easy and inexpensive when you decorate with natural items!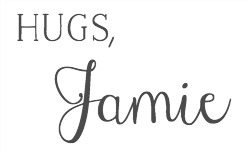 Satori Design for Living | Vinyet Etc. | The Happy Housie | The DIY Mommy
PMQ for Two | Clean and Scentsible | Finding Silver Pennies | Casa Watkins Living | So Much Better with Age
Zevy Joy | Shades of Blue Interiors | Amber Tysl | Craftberry Bush | A Pretty Life
SaveSave
SaveSave
SaveSave
SaveSaveSaveSaveSaveSave
SaveSave
SaveSave
SaveSave
SaveSave
SaveSave
SaveSave
SaveSave
SaveSave
SaveSave
SaveSave
SaveSave