Learn to take better photos, edit photos and organize photos! All for a fraction of the cost of one course!
This post contains affiliate links for your shopping convenience. Click to read my full disclosure policy.
Have you ever wanted to learn photography or become a better photographer? I loooove photography. With all my DIY projects and decorating, I didn't think I would learn to love photography. I kinda had just 'do' photography to show you how I was making these projects. But I have fallen in love with it. I take great care to take pretty photos for you and it was a dream come true to travel to France last year to learn under Heather Bullard for her photography and styling workshop.
I'm always learning as there is so much to know. Did you know that I'm horrible at taking photos of my kids??  I'm so used to taking photos of inanimate objects, that if things start moving, they blur. I'm constantly looking at courses to improve which is hard given there is so much out there to decide up. And photography courses are expensive!
This is why I LOVE Ultimate Bundles. I bought this bundle so I had to share it with you. If you want to learn basics or if you feel you're a pretty good photographer but want to improve, this bundle is for everyone!
Today is the last day to buy this bundle! I know I'm waiting for the last minute to share it with you but I love it so much that I thought it was worth the share.
And anybody can learn to take photos they're proud of (yes, that includes you!).
When you understand simple photography guidelines, easy-to-understand techniques, and formulas used by the pros, your images will be transformed.
This is what's included:
21 full-length eCourses
26 eBooks & tutorials
1 membership site
and 10 practical tools (like editing presets and templates)
… all from experienced experts who learned by trial and error – and are eager to help you take photos you'll love (but faster than they did :).
These top-quality resources cover all the topics that matter to the person who wants to preserve memories and capture the beauty around them… camera essentials, editing, family photography, inspiration, style, landscape, wedding photography, niche photography, and even earning money.
With these 58 world-class products you'll learn how to:
find perfect lighting every time
consistently pose and shoot pro-quality portraits
capture stunning landscapes
edit and organize like the experts
build a thriving photography business
and finally start taking the photos you've always dreamed of.
Here's What's Included:
This group is valued at over $5000 if bought individually!! I recently bought a photography course that was $600 that I'm kicking myself now. I wish I waited until this bundle came out!
This entire is just $97! Wow, what a steal.
They also offer a 30-day happiness guarantee.
But hurry because it ends tonight! Friday, March 2nd at 11:59 p.m. EST.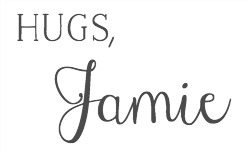 PS:  Let me know if you order and take the courses! I'll be taking them too!
SaveSaveSaveSave
SaveSave