Things To Do At Home With Kids While Self-Isolating + Homeschool Schedule
Are you self-isolating at home with the kids and have run out of ideas? Check out this informative list along with my homeschool schedule.
If you're like our family, you're stuck at home for 14 days (or more) and trying to get used to the new normal. I'm not a homeschooling mom by any stretch of the imagination. I love school and I love our teachers. Now I'm loving our teachers even more!
Technically it is still spring break where we live but the kids were just in Maui for two weeks so I feel fine in letting them start school at home early. We need the structure and it's giving us an opportunity to create new habits that have taken a back seat lately (for example, they rarely practice piano every day and now they are!).
I put together this schedule for us to follow while at home.
homeschool schedule
I've been using many resources for educational material from my friend Krista's post Teacher Recommended Strategies and Best Websites for Home Learning. She's a blogger (and friend) and an elementary school teacher. I also signed up for Super Teacher Worksheets for grade appropriate lesson sheets.
I adapted this schedule from my friend Vanessa Kynes. Thanks Vanessa!
I've been supplementing the educational resources with fun things for the kids as well. We've been very busy with learning new cooking skills, sewing skills, and new DIY skills.
I didn't have fabric that my daughter liked so we took clothes that no longer fit and cut it up for new fabric for doll clothes.
Writing to family and friends has been a wonderful daily task too. We've set up our homeschool at the dining room table and also having lots of fun time playing board games.
Once you've thought of everything you could think of to do at home with the kids, check out this list of things to do online!
List of online websites to occupy the kids
FarmFood 360 – take a tour through Canadian farms
roller coaster rides – so many to choose from!
Alaska Wildlife – view animals in their natural habitat
Innerbody – explore the inner body
Prodigies Music – lessons for a new musical instrument
Virtual Musical Instruments – or learn a new instrument virtually
Artsology – arts educational resources
Wonderopolis – answers to kids' burning questions
Typing Club – practice your typing skills
Code Academy – learn to code
Banzai Financial Literary – learn how to manage money
The Color – free coloring pages
WhatWasThere – enter your city and find out what it looked like in the past
The Old Farmer's Almanac for Kids – learn
Weather Whiz Kids – learn everything about weather
Cool Kids Facts – educational and just fun facts
Kids Think Design – learn different design occupations and practice your own design
Overcoming Obstacles – learn communication, decision making, and goal setting lifeskills
Funology – crafts, games, jokes and more
List of free educational resources
Crazygames – free online games
Toddler & Preschool Age Websites:
Super Simple – printables, videos, crafts
Stay safe, my friends!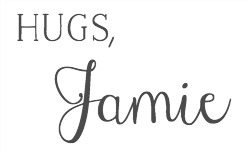 click in case you missed:
How to Cope with Self-Isolation
How Flowers Can Bring Joy and Calm