Today I'm sharing my top 10 posts of 2019!
I love sharing these posts with you each year because it gives me a chance to dig into what was most loved by you guys. It's always surprising to see what you clicked and read the most and it inspires me for what's to come in 2020. Starting with 10, here are my top 10 posts of 2019.
11. Anthropologie Inspired DIY French Gold Mirror + Video
I'm sharing 11 posts actually because number 10 and number 11 were so closely tied. You guys love gold mirrors and those gorgeous ones from Anthropologie. If you don't want to spend the crazy price for them, check out my tips and tutorial on how to easily search for this type of mirror and how to upgrade it!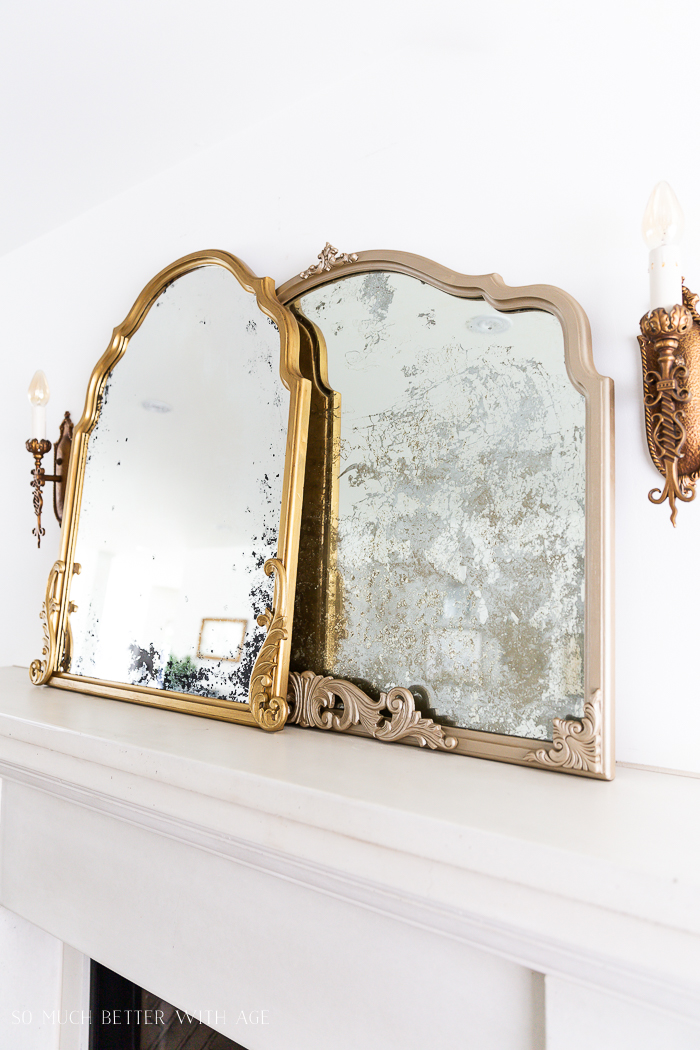 10. Honest Review of Pottery Barn Slipcovers in Premium Performance Basketweave
Clearly we are all fans of slipcovered couches and these ones that I have from Pottery Barn are pricey but I share why I love them (they can go in the washer and dryer!).
9. How to Prep Furniture for Painting
Most of my posts on painted furniture are just that…how to paint furniture but I've never done a post about how to PREP furniture for painting and you guys loved it. I have fixed so many pieces of furniture that seemed unsalvageable and ready for the dumpster. It's amazing how a few minor fixes can make a piece of furniture look like new! I share so many secrets in this popular post.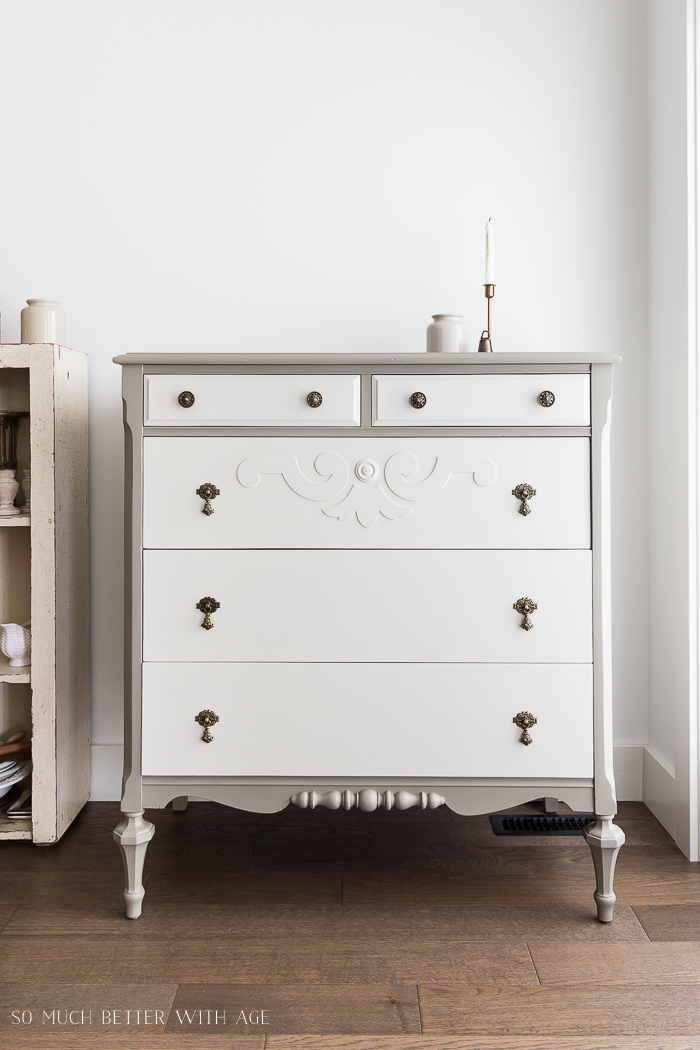 8. Faux Carrara Marble Porcelain Tile
I keep getting questions about this post every week. I love the faux Carrara marble porcelain tiles in our master ensuite. It was the perfect solution for the look I wanted and how clean these tiles are to clean! And I know how much you guys loved this post too!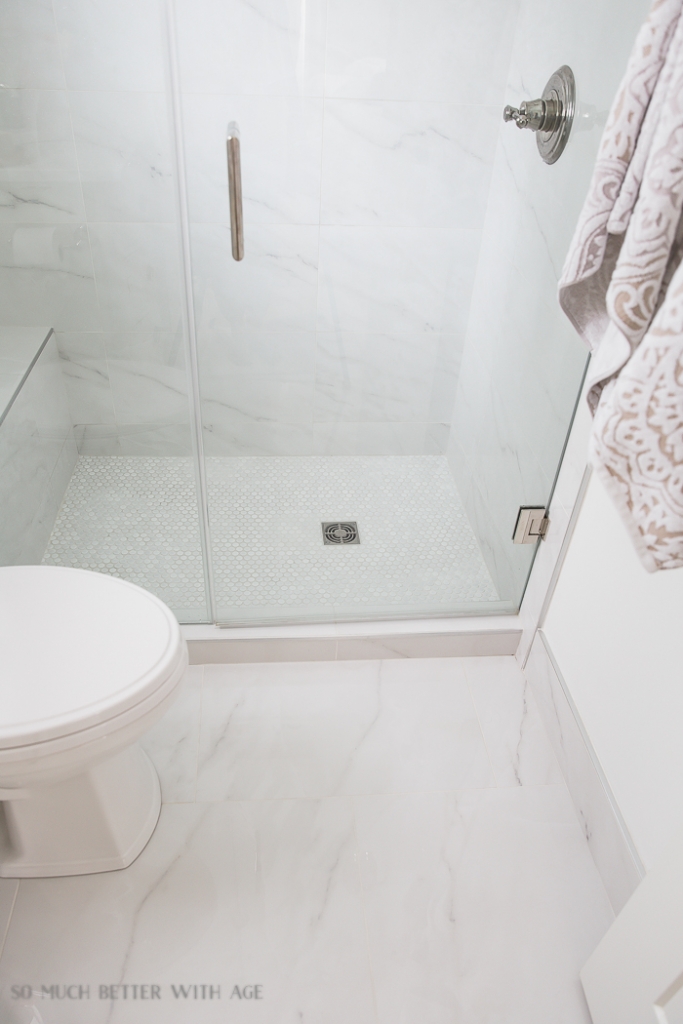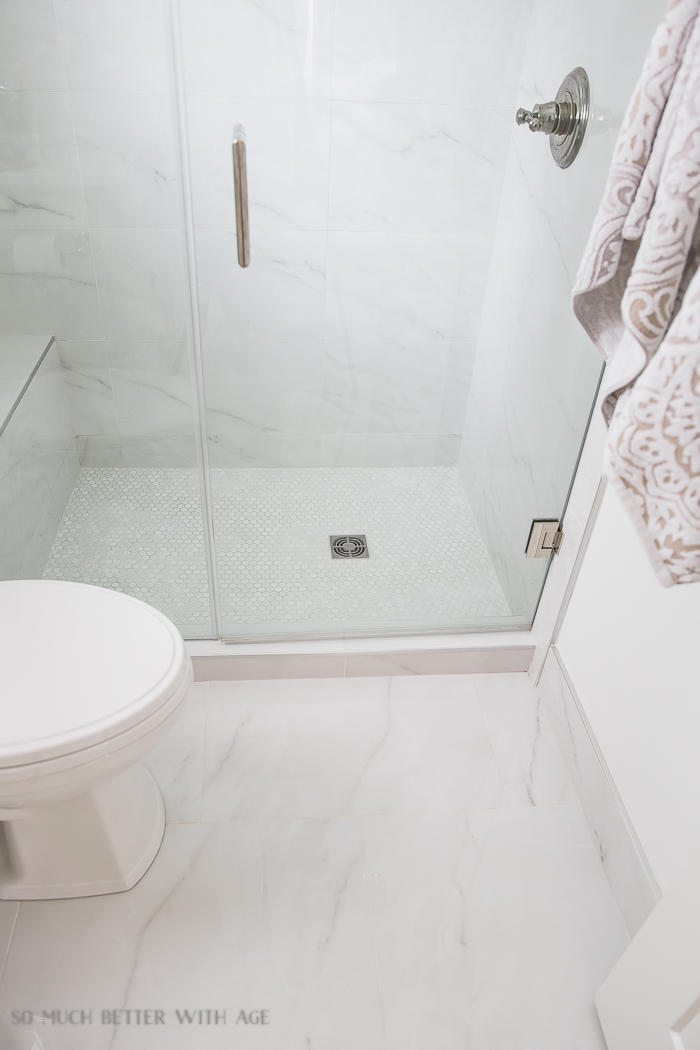 7. 60+ Items to Throw Out Today to Declutter
Isn't it amazing how much stuff we hang on to?! This post shares the 60+ items that you can quickly throw out, donate or recycle in one day!
6. The Ultimate Guide on DIY Antique Mirrors + Video
With a continuation of my Anthropologie-inspired French gold mirrors (number 11), you can finish off your mirror by antiquing the glass. I've done a number of posts like this one over the years but I've gathered all my tips and tricks in one ultimate guide post. This project can easily go downhill fast but if you read about my mistakes, you'll be able to have gorgeous antique mirrors in no time. I even created a step by step video to go along with it.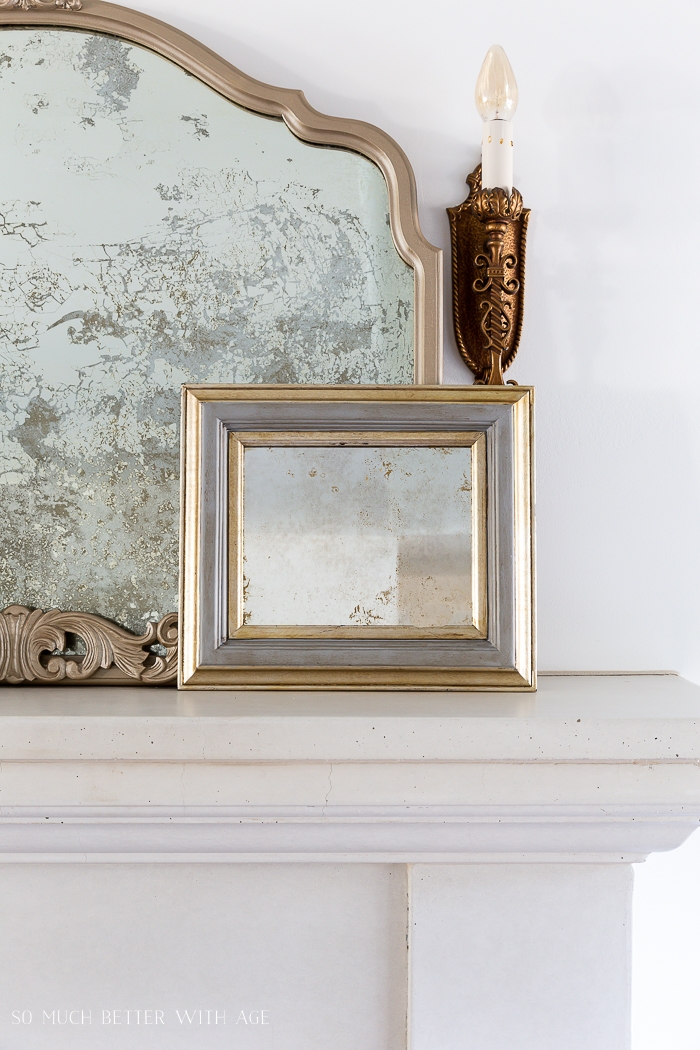 5. DIY Crock Pottery From Thrift Store Find + Video
I was happy to find out that you love crocks as much as I do! Vintage crocks are expensive and sometimes hard to find. You can easily find a canister at a thrift store and update it to look like a vintage crock with my tutorial. And it includes my first YouTube video!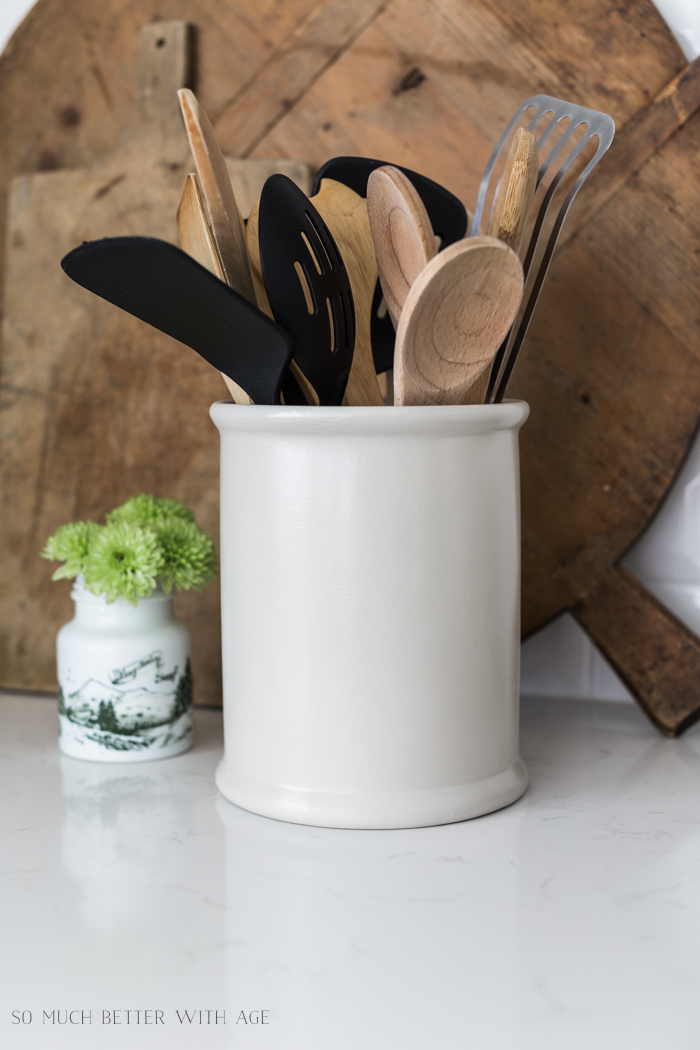 4. How to Declutter Your Closet and Purge Clothes
Nothing feels better than purging old clothes and decluttering your closet, right? I share all my tips on how I purged my closet (and keep some clothes that I know I'll fit in again). If you have a small closet, this post is for you!
3. How to Use Dark Wax on Furniture + Video
Dark wax can be intimidating to use! I use side by side comparisons and lots of tips (along with a video) on how you can use light and dark wax to make your furniture unique.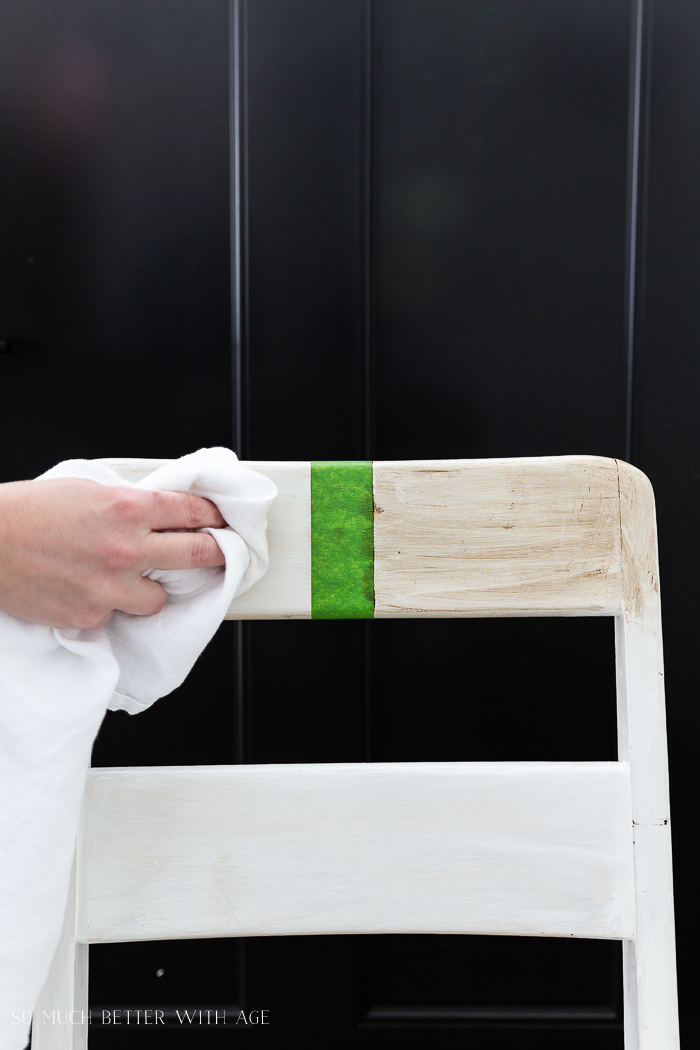 2. Decorating Ideas with Muted Fall Colors
I'm not gonna lie, this one kinda surprised me! I do a lot of seasonal decorating posts but they don't usually hit my top posts! I've been using muted colors for fall for as long as I remember and it seems to be a hit!
1.Simply White by Benjamin Moore – The Best White Paint Color
The number one post!! You guys love your paint color posts, I must do more. I showcase 12 homes that all have this same Simply White by Benjamin Moore and it was great to see it shared in so many beautiful homes.
For Instagram, my top posts were a bit different so I'm including an image of my top 9 here.
I hope you enjoyed my top 10 (11) posts of 2019. I'm looking forward to many new ideas for 2020!
Click here for my top posts of 2018
Click here for my top posts of 2017
Click here for my top posts of 2016
Click here for my top posts of 2015
Click here for my top posts of 2013