Two Flocked Christmas Trees – A Review
I purchased two flocked Christmas trees this year and here is my review on both trees.
UPDATE: These flocked Christmas trees are no longer available but I've gathered a list of other beautiful flocked Christmas trees. Check the bottom of this post for the flocked trees! Also, read all about flocking and the pros and cons of flocked trees in this article.
This year I went all out and got two new Christmas trees and they are both flocked.
I have wanted a flocked Christmas tree for some time but wasn't sure if they were 'messy'. I imagined a living room full of flocking floating around in the air.
Also, I wanted a slimmer tree as I have a small house now and I'm really liking the slimmer look of trees this year.
Well, I bought not just one but two flocked Christmas trees from two different stores so you can learn from me and see if a flocked Christmas tree is right for you.
First, everyone wants to gather by the Christmas tree naturally but when it comes to holiday dinners and your decorated tree is in the living room, it makes the dining room seem bare.
So I have one tree in the living room and one tree in the dining room and it makes my whole main floor festive.
Disclosure: This post may contain affiliate links. Please read my disclosure policy.
Flocked christmas Tree No. 1
Here is the first tree I purchased, a Noma Cypress Pre-Lit Christmas Tree from Canadian Tire (discontinued).
Doesn't it look amazing even without it decorated?
I think that's the best thing about this tree. It doesn't even need anything on it.
The second best thing is these globe LED lights. There is a mix of lights, some are the round globes you see and some are regular small LED lights. It's really a nice mix.
You can see how the globe lights kinda pop out more and I really, really like them. Okay I love them.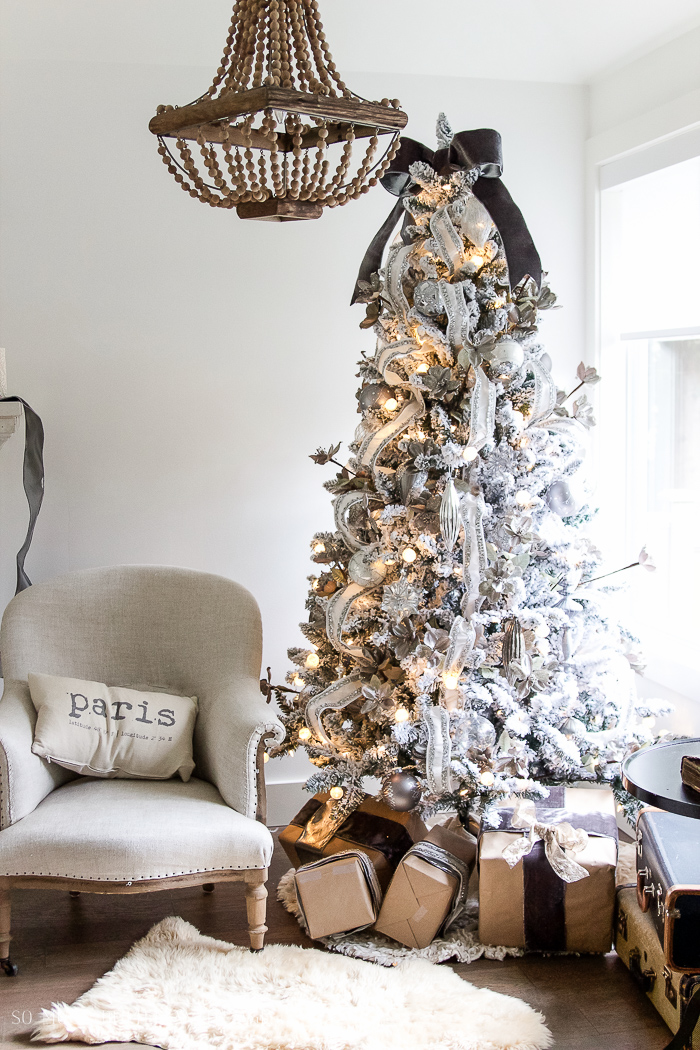 Here is a close-up of a globe light on a branch. They even have flocking on them but because they are LED they don't get hot.
The tree also came with a few replacement globe lights just in case.
There is some shedding when you are fluffing the tree but honestly, this tree barely sheds. As you're putting on ornaments, nothing comes off. I'm quite impressed with this tree.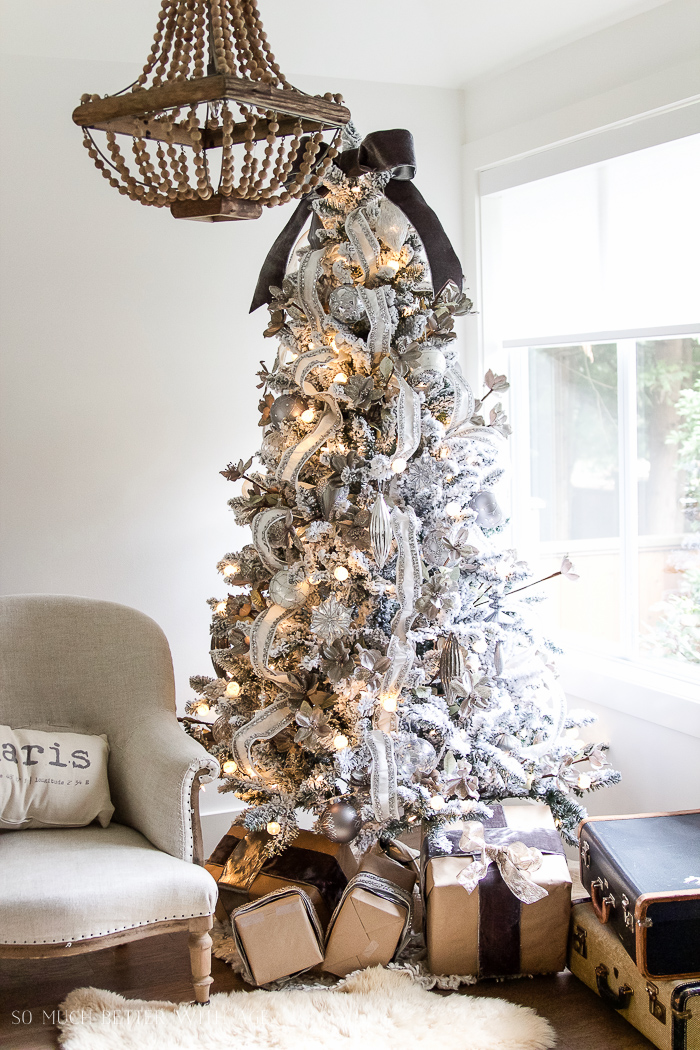 You can see more of my glittered and jewelled tree here.
PROS:
the flocking is really thick and gorgeous
it barely sheds
beautiful round globe lights
it's a thick tree so does not need many ornaments
it's not a 'slim' tree but it's only slightly wider than the other slim tree I purchased
it's pre-lit
it's easy to assemble
comes with stand
CONS:
I wish it came a tiny bit taller (like a 7.5 foot rather than the only 7 foot size)
lights not throughout, more on the edges of the branches but it is a thick tree so it's not as noticeable

there is some dust from the flocking when you are fluffing the tree out of the box
The whole reason I never wanted to buy a flocked tree was that I was really worried the tree would start shedding or flocking would go everywhere in the air. This wasn't the case. The flocking is like fluff, it's not like a flocking spray. So imagine soft fluff coating all the artificial branches and not a spray-type coating that comes off in your hands. But I will say there is some flocking does fly around when you are fluffing the tree getting it out of the "box" shape.
flocked Christmas Tree No. 2
For the second tree, I got the Classic Flocked Slim Pre-Lit Christmas Tree from Hayneedle.
I was worried the slim design was going to look too skinny but that wasn't the case, it was just perfect.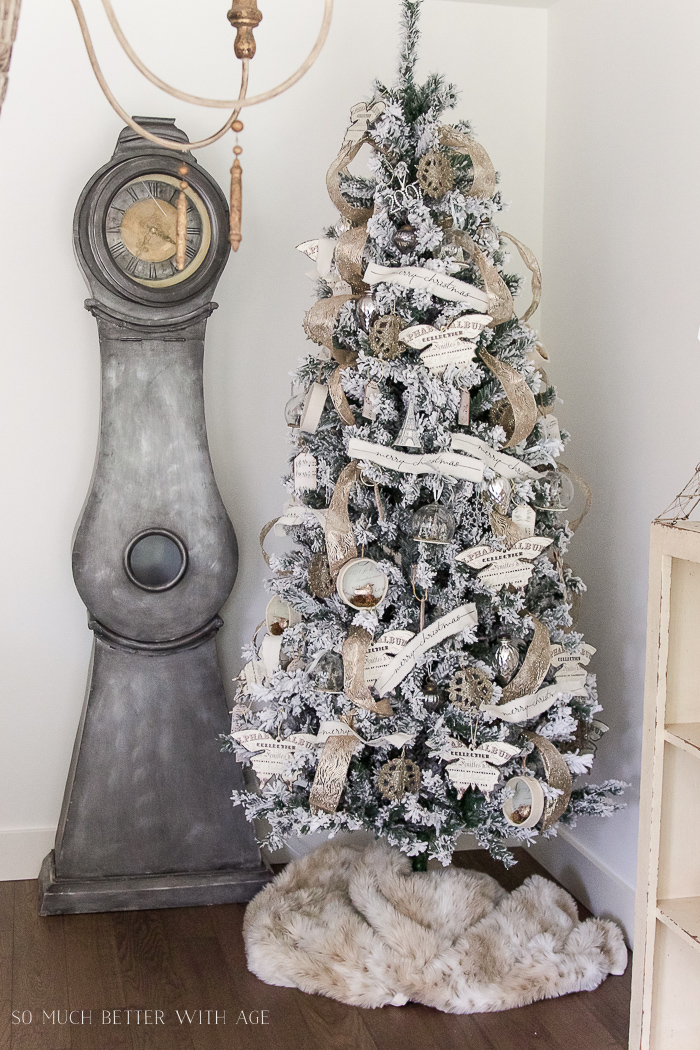 The slim design made is easy to decorate as it didn't need as many ornaments. The green branches are a stunning emerald color.
It also has a good amount of lights throughout with a nice warm glow. The lights are small LEDs and also come with a few replacements.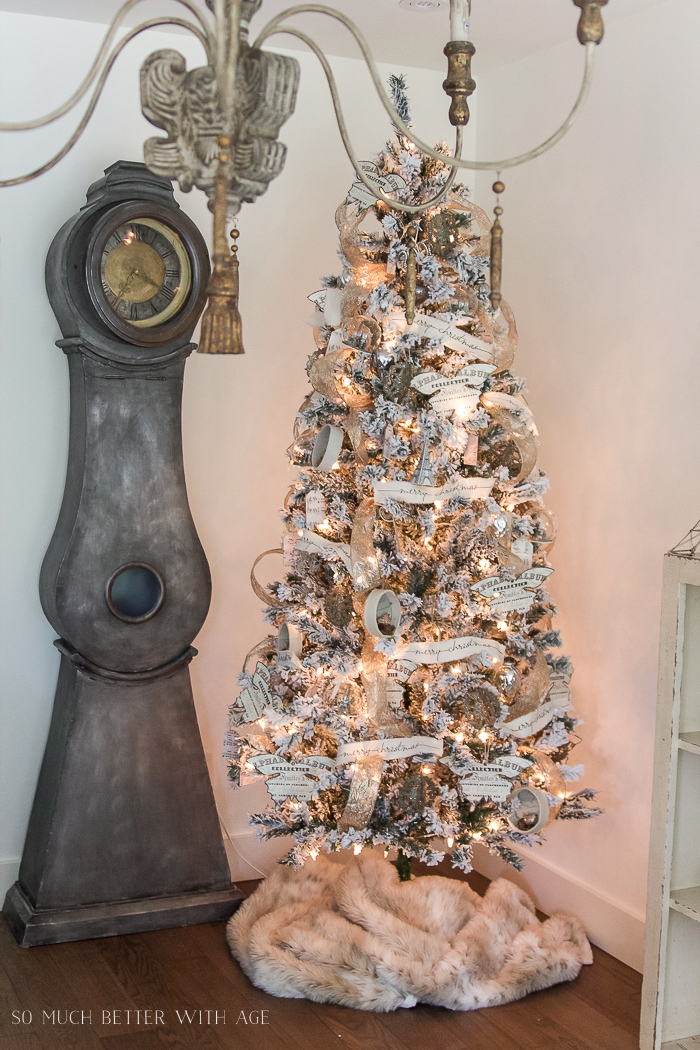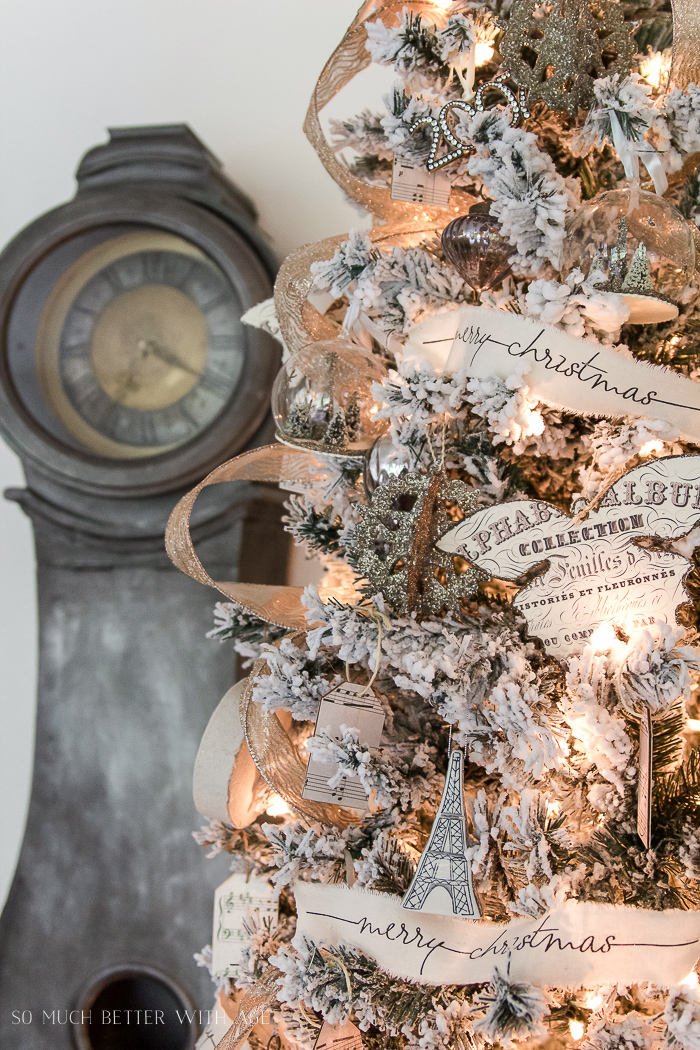 So here are the results…
PROS:
the 7 1/2 foot tree was the perfect height for my 8 foot ceilings
the slim design makes it convenient to stick in tight corners
the flocking is gorgeous
the green is a beautiful dark green
the slim design makes it less 'tree' to put ornaments on, so you don't need as many ornaments (I also didn't put any ornaments on the back of the tree facing the wall)
it's pre-lit
it was easy to assemble
comes with stand
lights are throughout, not just the ends of the branches
CONS:
the flocking does come off and float to the ground when an ornament is added or bumped (like with a vacuum) but not a lot, just a small amount in the area it was bumped in.
there is some dust from the flocking when you are fluffing the tree out of the box
general concerns about flocking
Again, the flocking is like a soft fluff on the branches and it the flocking really only 'floats' around when you are first getting the tree out of the box and fluffing up the branches. I wouldn't recommend a flocked tree if you have any kind of lung problems as the stuff does float around when fluffing.
But after these trees were decorated, the flocking stayed put unless it was bumped then a clump might fall on the ground.
All in all, I am extremely happy with my decision on purchasing both of these trees.
I honestly don't think you could go wrong with either one, I just happened to have two and thought it would be fun to write a review for comparison to help you purchase your own flocked Christmas tree.
Shop flocked Christmas trees with great reviews from wayfair:

Shop Flocked Christmas Trees with Great Reviews from Amazon:
Make sure to pin it for later!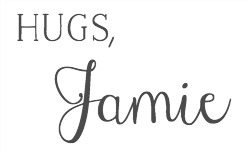 Click in Case You Missed: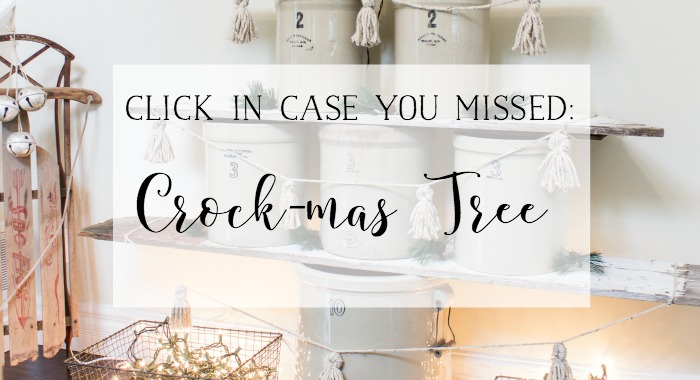 SaveSaveSaveSaveSaveSave