Antiquing a mirror is a process where some of the reflective material is removed off the back of the mirror to get that 'aged' look. Follow my steps to get an antique mirror.
A couple of years ago I did a post on How to Antique a Mirror. It's a pretty bad post I'll admit but it's been super popular on Pinterest.
I've been meaning to antique another mirror for the longest time and do an updated post and I finally had the chance this past weekend.
The thing is though, this post didn't go exactly as I had planned. My perfectly planned idea for my mirror didn't end up so perfect.
But that's okay!
You can take my tutorial and 'perfect' it yourself.
And nothing has to be perfect, the whole idea of antiquing means it shouldn't be perfect but you'll see what I mean.
Let me show you how to take a plain mirror and learn to antique it AND learn from my DIY mistakes.

I have a thing for mirrors, I have a mirror in every room of my house. I also have a thing for chandeliers or light fixtures and faucets. But that's for another post.
If you noticed my rustic mirror before, like from a fall tour this year, you'll notice there was a huge crack down the middle.
I actually purchased it like this because it was $50 in a clearance section of a local store. Score!
I've had this mirror for quite some time now and I just got the mirror replaced.
I wanted it to be a perfectly imperfect antiqued mirror.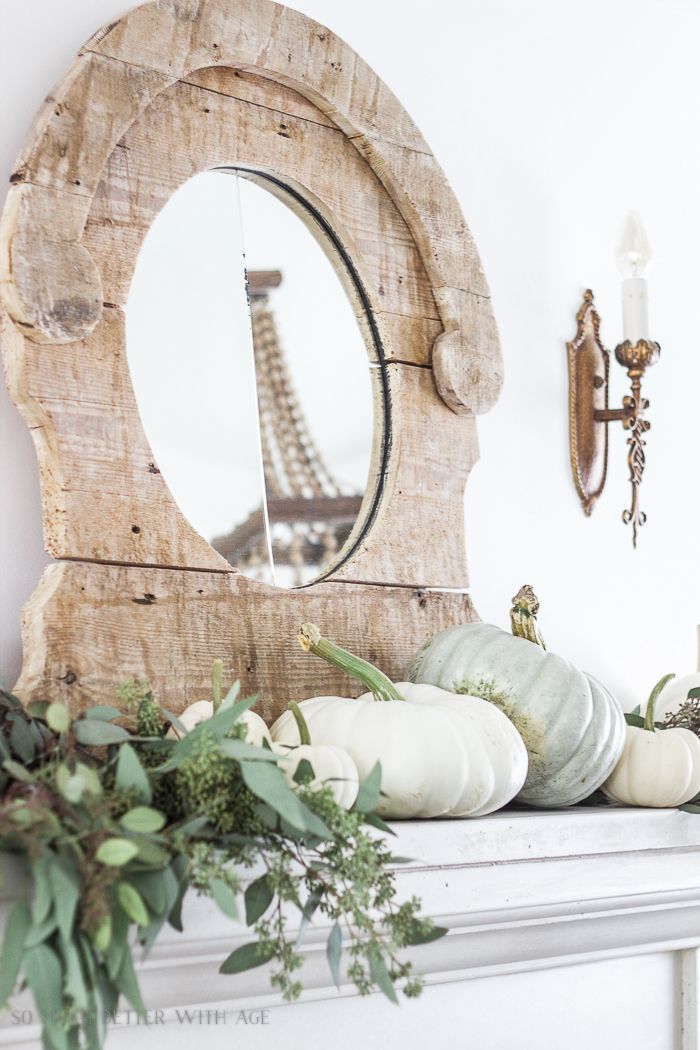 *Please note, affiliate links added to this post. Please read full disclosure policy.
Supplies:
real mirror (some mirrors from China will not work)
gloves
soft rags (make sure not paper towel)
kraft paper
foam brush or roller
bin to wash mirror in
black paint
Tutorial:
* Note: for best results the mirror needs to be free from the frame. 
Flip mirror over and work on the back side. Apply the Antique Mirror Stripper evenly all over the back of the mirror. Make sure to shake the can well. The solution in the photo below is too gloopy. It should should be a bit gloopy but not a lot gloopy. Let's say gloopy one more time.
The grey painted backing will start to bubble up.
Apply kraft paper to the back and press down. Lift up and the grey paint will lift off with it. Dispose of paper.
Keep repeating until all grey and copper/red color is gone.
5. Spray with Simple Green cleaner and wash with tap water and very soft cloth.
Because the mirror was still in the frame, I had to wipe the mirror clean instead of hosing or bathing it with water and it scratched.
Instead I should have hosed it down outside (like I did with my first antique mirror) or put it in a bath of water.
You have to be very careful at this point as the mirror is exposed and can easily scratch.
Before the mirror was fixed, there were little clips holding it in place and I thought the mirror company was going to do the same thing.
Instead it came back all glued in which is great for safety but not for a DIY project. So I'm going to do the mirror over again. Because I like to repeat my projects as many times as I can.
6. Next, you add the Antique Solution to the back of the mirror.
Because it was scratched, the solution stuck into the circular scratches so the antiquing has circular patterns to it.
And also long drippy streaks. Don't copy me.
You can spray the solution on with a spray bottle or gently pour the solution into a container and using a soft rag, lift and dap all over so there are no streaks.
7. Hose or bath the mirror in water again and let dry. You can repeat the spraying or dabbing and drying step until you are satisfied with the end result which you will see by looking at the other side of the mirror.
8. Finally, paint the back of the mirror with black paint to seal it all in.
Ta da!!!!
So, like I said, not perfect. But I think you can get the idea of what I did and how you can avoid the circular, streaky lines. All in all it's not that bad.
So now you can rest assured that even if you colossally mess up, it can still look okay.
All you need to do is dress it up with some roses and seeded eucalyptus.
Courtney from French Country Cottage is always my inspiration.
I call this beautiful diversion or a pretty distraction.
But seriously, though, I do love my antiqued mirror.
And I'll love it even more when I redo it, Ha!
Okay, I'll learn to love it for awhile.
Those roses are distracting.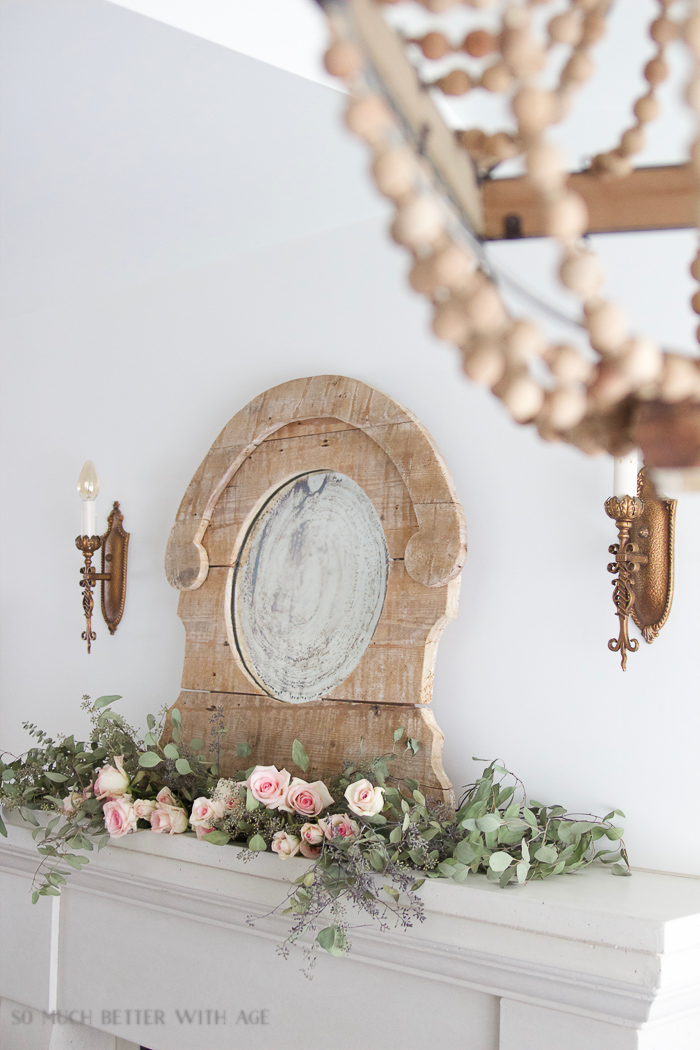 Now I'm showing you my beaded chandelier for more distraction.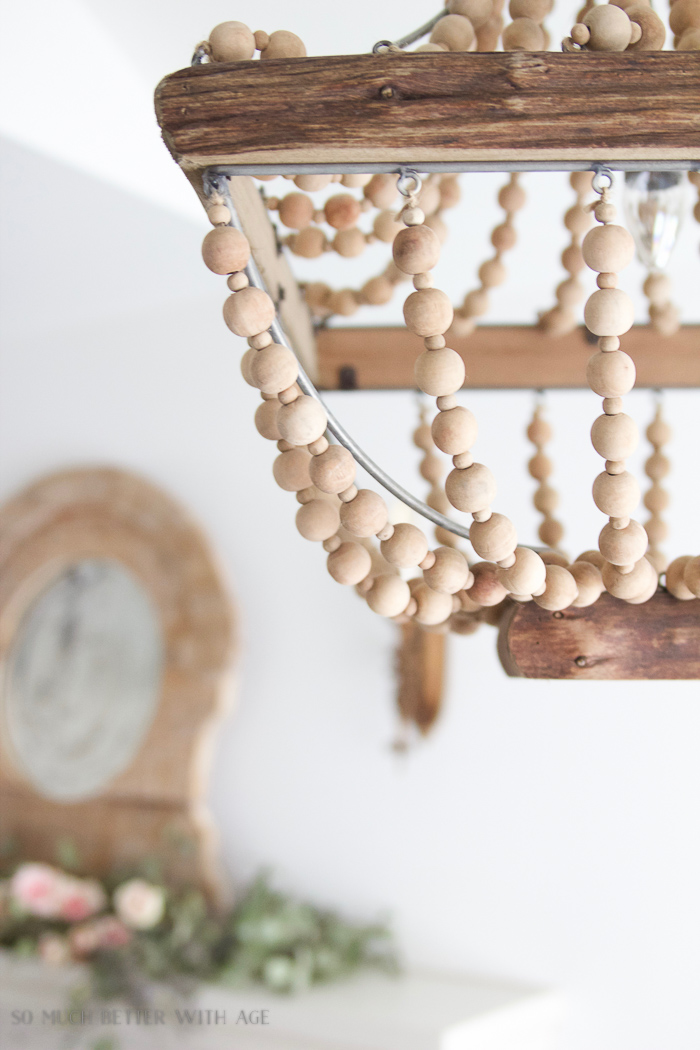 So do as I say and not how I do and you'll have a perfectly imperfect antiqued mirror.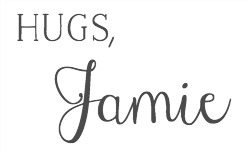 Click in Case You Missed:
The Ultimate Guide – How to Antique a Mirror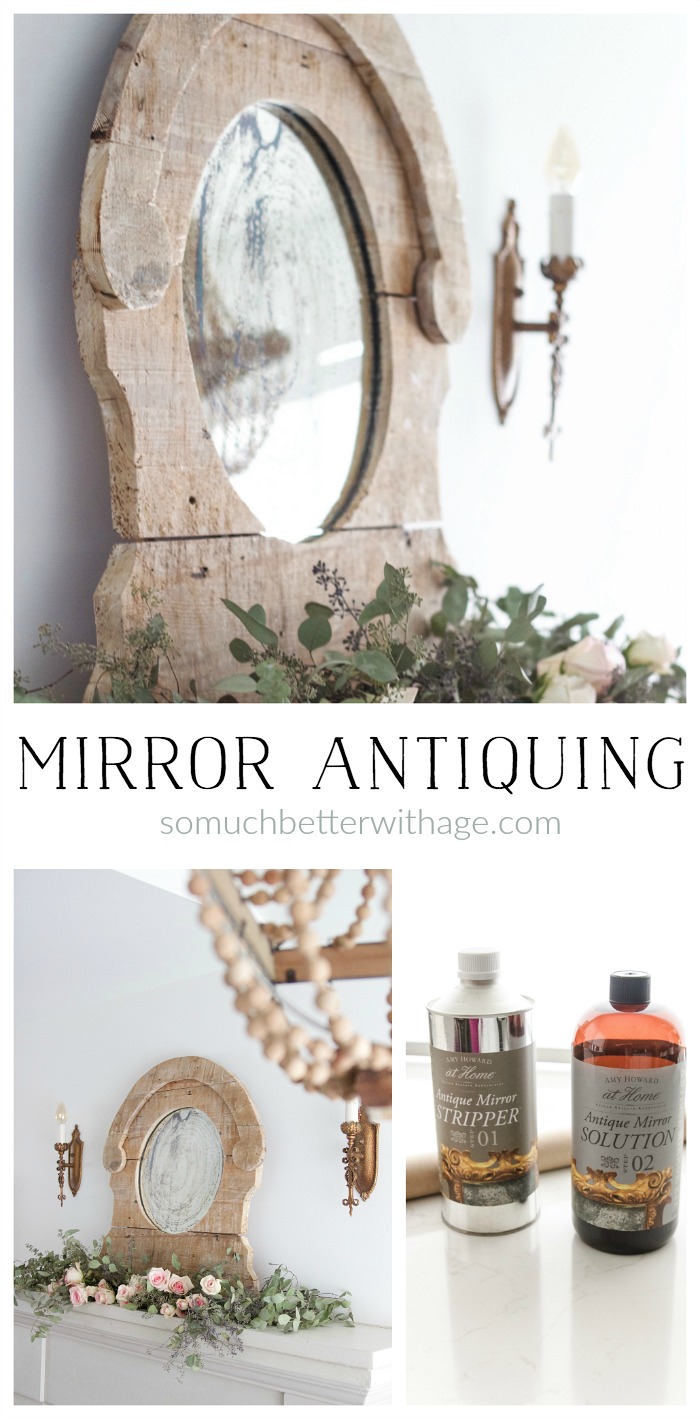 SaveSave
SaveSave
SaveSave
SaveSave
SaveSave