You must try my super easy and delicious apple blueberry crumble recipe!

I've had this Apple Crumble recipe for years (maybe from high school cooking class?). I've tweaked it a bit and added blueberries.
It's super easy and a great go-to if you're having company over. You can make it in no time.
So let me share my Apple Blueberry Crumble with you.
I'm including a printable recipe at the bottom but let me share you a few of the steps with images.
Slice the apples into a buttered casserole dish.
Add the blueberries to the apples.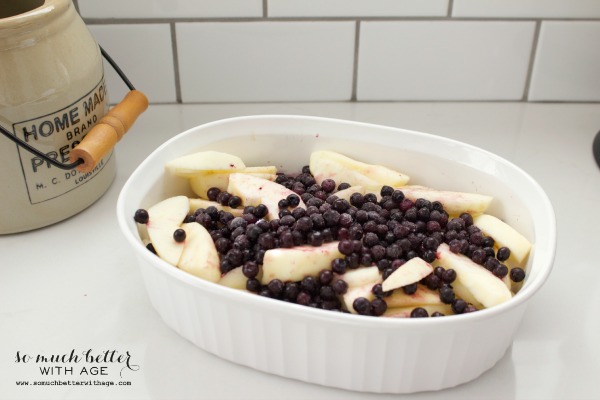 Cut the butter into the dry ingredients. I use a pastry blender or two knives or forks. Whatever works!
This is the crumble ready to go into the oven.
And here it is ready for breakfast. You think I'm kidding but I'm not if you've seen my Instagram feed LOL.
Yummy yummy in my tummy.
Apple Blueberry Crumble
Great rustic, delicious end of summer/fall dessert (or if there are any leftovers, breakfast!)
Ingredients
5-6

apples

lemon juice

1

cup

flour

1

cup

brown sugar, lightly packed

3/4

oatmeal

3/4

cup

butter

2

tsp

cinnamon
Instructions
Preheat oven 375 deg F

Butter casserole dish, slice applies into it

Sprinkle apples with lemon juice

Stir dry ingredients together in medium bowl. Cut in butter

Sprinkle mixture over fruit

Bake approx. 40 min until apples soft when pricked with fork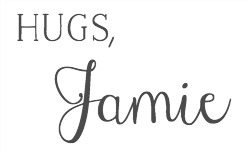 SaveSave
SaveSave