The Best Banana Muffins With Fresh Bananas
The best banana muffins uses fresh bananas – did you know that? Most banana bread recipes call for ripe bananas but using fresh bananas changes the flavour completely, for the better!
My daughter loves banana bread. She goes through spurts where she wants it everyday for breakfast, so I made mini muffins from the same recipe.
Most banana bread recipes say to use bananas that are very ripe. I used to freeze my ripe bananas for a long time, adding three bananas to a freezer bag so I could quickly grab them when I needed to make a banana bread loaf. But recently I didn't have any really ripe bananas on hand, I only had really fresh, a little bit green bananas (my favorite kind to eat) and they made such a huge difference to the entire recipe! I couldn't believe the difference in texture and flavour.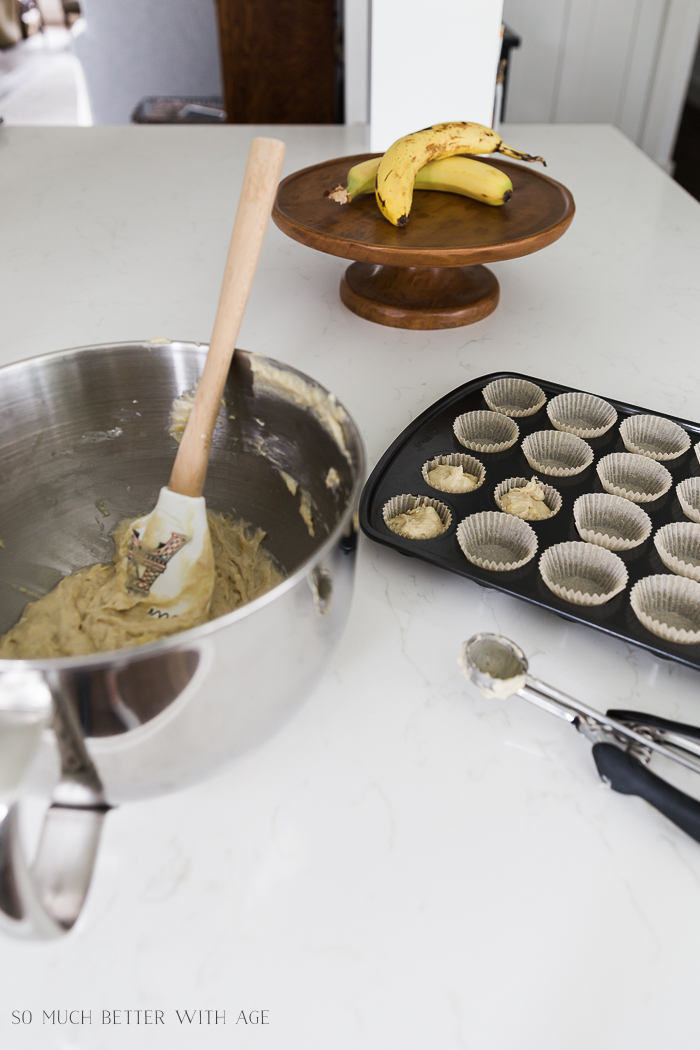 I also used to make banana muffins with mini chocolate chips so I started to wean her off of the chocolate chips by adding just 3 chocolate chips to the top of each muffin then no chocolate chips completely. She loves that they are mini muffins and she seems to eat more when her food is small.
My traditional banana bread recipe had too much sugar so I reduced it by half and add no chocolate chips so it's a good breakfast muffin.
Pop them in a large freezer bag and take a few out throughout the week for snack or breakfast.
You can also make a traditional banana bread loaf with this same recipe. Just bake for 1 hour.
Be sure to download the recipe below.
Print Recipe
Best Banana Muffins with Fresh Bananas
Ingredients
1/2

cup

butter

1/2

cup

sugar

2

eggs

3

fresh bananas, mashed

1 3/4

cup

flour

1

tsp

baking soda

1/2

tsp

baking powder

1/4

tsp

salt
Instructions
Preheat oven to 350 deg F.

In a mixer, beat together butter and sugar well.

Add in eggs and beat well.

Slowly add the dry ingredients and mix until just combined.

Add cupcake liners to mini cupcake pan (24 mini muffins) and scoop in batter until nearly full to the top (or makes 12 regular muffins).

Bake for 15-18 minutes. Press your finger in the top of a muffin and if it bounces back it's done.
Happy baking!
Make sure to pin it for later!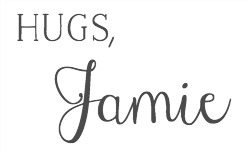 click in case you missed:
Classic Blueberry Muffin Recipe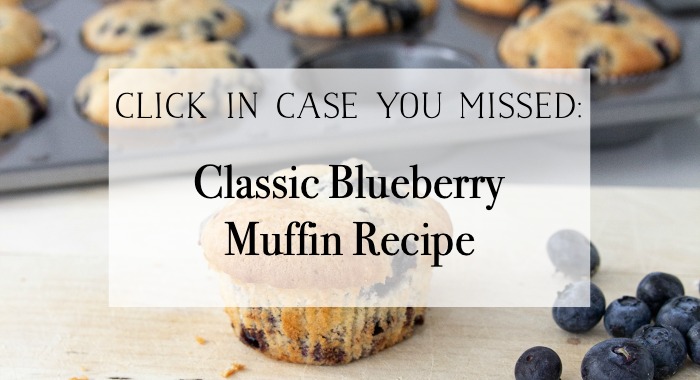 SaveSave