I'm always asked where I buy my French stuff so today I'm listing the best online shops to buy French home decor items.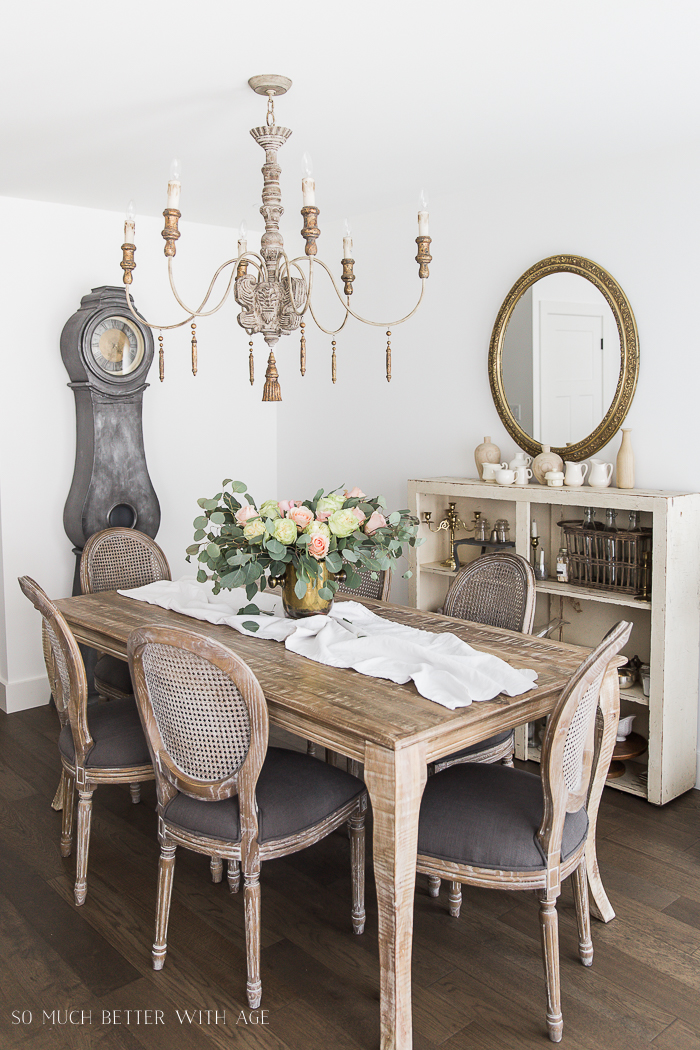 Nothing beats finding real French antiques at a brocante or French flea market but for the many of us, we want to create the French look without having to travel to France, although I really am due to go again!
I've made a list of some 'secret' places where I like to buy my French items online and I'm sharing them with you today.
Favorite French Home Decor Shops
This post contains affiliate links for your shopping convenience. Click to read my full disclosure policy.
These are my favorite French home decor shops so be sure to stop by and say hi to these friends of mine.
French Garden House – Lidy has the most beautiful French items. Be sure to check back often as there are always so many goodies!
Dreamy Whites – Maria has THE best French soaps. The square ones are my favorite as well as the soap on a rope. They are perfect for the kitchen sink. She also has the best French baskets and wonderful homemade linen items around the holidays.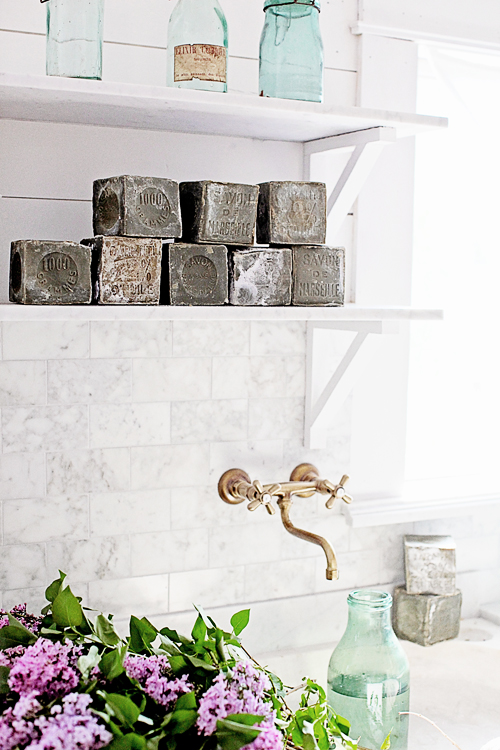 French Larkspur – purchased some antique French letters from her awhile ago. So many great French finds in her shop.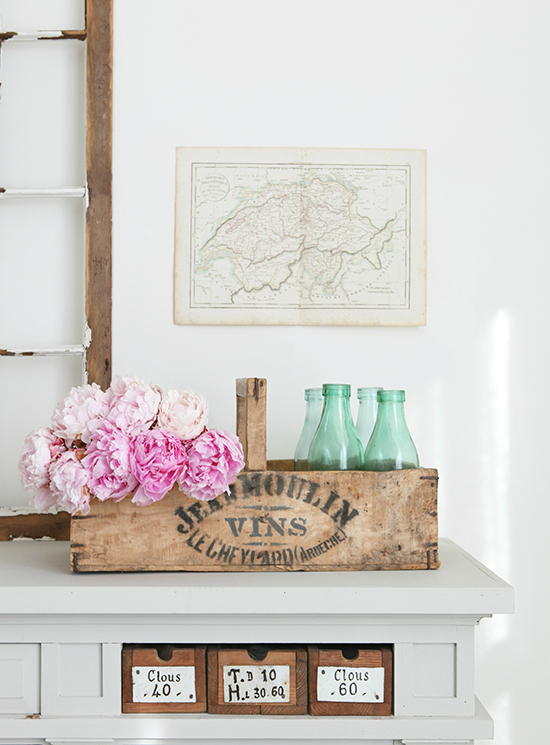 Elsie Green – containers are sent to their store in California with some of the most beautiful authentic French items. So many beautiful pieces of vintage furniture, French boards and ceramics. I always want every piece.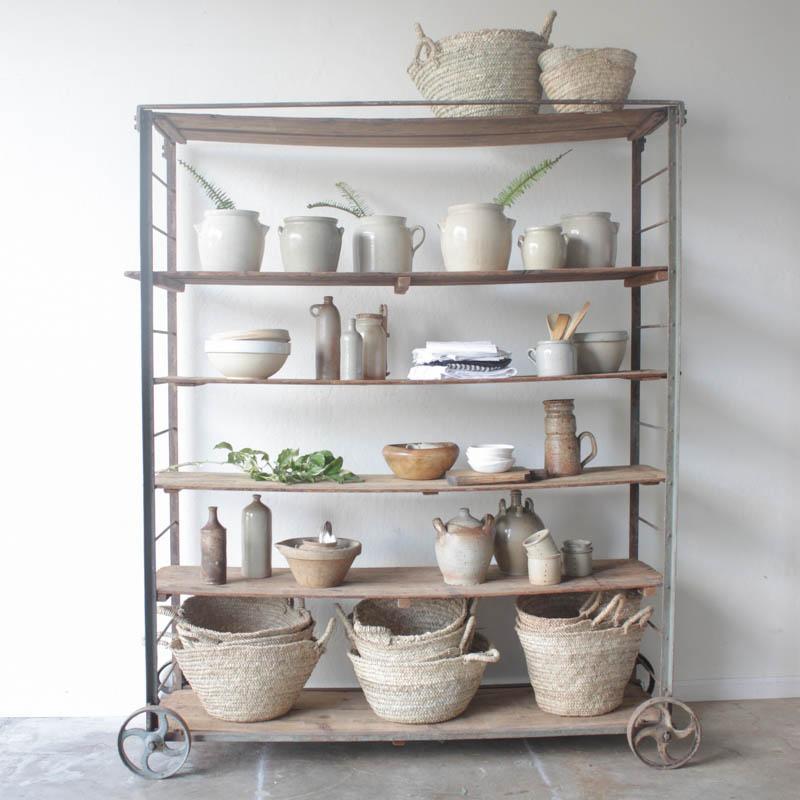 Vivi et Margot – Charlotte has so many gorgeous French baskets and linens. Her French country house is stunning.
Edith and Evelyn – Cindy has the most exquisite gold French items and artwork in her shop. You must stop by for a visit.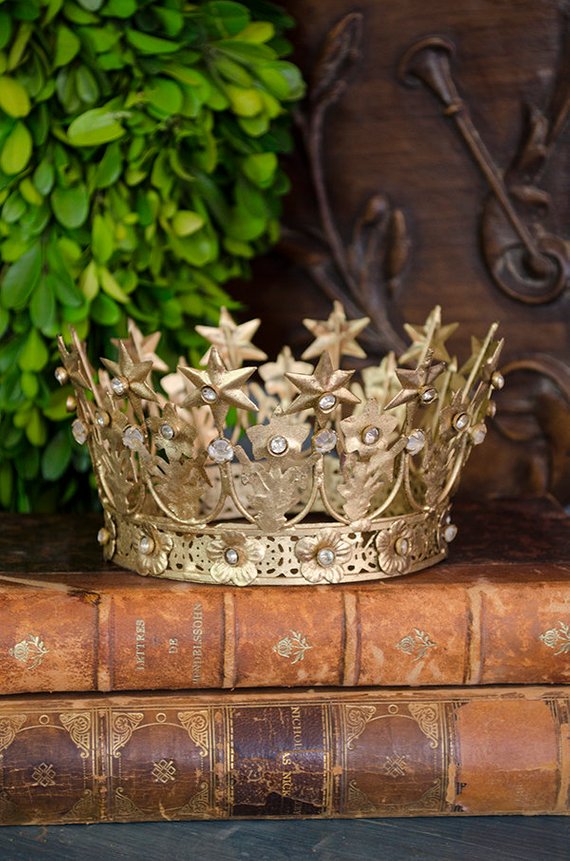 House of Harvest – unique French and antique finds are always popping up in Lindsea's shop. I love frequenting her shop.

Boxwood Avenue – Chloe just recently opened her online shop and I quickly purchased a green demijohn from her.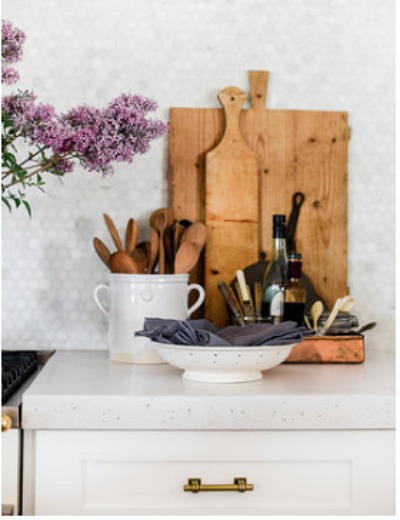 More Sources for French Items in Alphabetical order:
Some other great sources that I like to shop online for chairs, furniture, linens, bedding, baskets, light fixtures and dinnerware can be found at these places:
Aidan Gray – gorgeous French furniture that are sold to retailers, like my dining room chandelier
The Bella Cottage – furniture from Eloquence, bedding and home decor items
Belle Escape – shop by specific style for furniture and lighting
Bella Notte – can be found at boutique and luxury stores
Coleur Nature – Provence colorful linens and dinnerware items
Cottage Chic Store – you can shop by specific style for bedding, furniture and lighting
Eloquence – gorgeous French furniture that are sold to retailers
Etu Home – beautiful boards and vases and kitchen items
Fleaing France – beautiful vintage items from France
Food 52 – beautiful kitchenware like rolling pins and cheese vaults
French Bedroom Company – gorgeous furniture, bedding and lighting
French Heritage – modern French furniture
Kathy Kuo Home – French Country – gorgeous furniture and lighting
Lavender Fields Online -beautiful bedding, furniture and home decor
Maison DunReve – furniture and accessories from France
Maison Du Monde – furniture and accessories from France
Maison Midi – French bistro chairs, linens and furniture
My French Antique Shop – beautiful vintage broncante items
Pom Pom bedding – have the most beautiful duvet covers like this one as well as bedskirts, throws and pillows. They can be found at boutique stores and luxury department stores
Rachel Ashwell stores – so many gorgeous items can be found at her couture Shabby Chic stores
Super Marche Shop – by blogger SF Girl by the Bay
Textile Trunk – gorgeous linens, bedding and clothing
Trouve Shop – from Heather Bullard
I hope you found this list for finding French items online helpful. Happy shopping!
Make sure to pin it for later!