Better Homes & Gardens Stylemaker Event is a special event that takes place in New York every year for stylemakers AKA bloggers.
It's been one week since I've been back from the Better Homes & Gardens Stylemaker event that took place in Brooklyn, NY this year. It was my first time being invited and I was super excited to attend!
I only went for a very short visit (flew there Wednesday, flew out Friday!) as I needed to get back to my kiddos and a very tight book deadline.
Between this event and having my book deal, it's all been so surreal for me. I feel like these are such pivotal moments in my blogging career and I'm moving so fast I don't have time to enjoy it. I'm taking time now to recap my event and take it in that such wonderful opportunities are happening and so many wonderful friendships are being formed.
First, the boutique hotel that the event was held at was amazing! I've never seen a more green and cooler hotel than 1 Brooklyn Hotel. I definitely want to go back with my boyfriend one day.
Jen from City Farmhouse lives in New York so she didn't need a hotel room but she 'roomed' with me for the day and it was so great to get to know her more.
The hotel was simply amazing.
As soon as you enter the event at 9 am, the music is pumping and people are chatting and food is being served. We never went hungry at this event!
Heather | Jen | me | Heather | Rachael
I really loved hanging out with these girls for the day!
Rachael | Heather | me | Charlotte | Heather
After breakfast, our first session was with Editor-in-Chief Stephen Orr, Executive Director Oma Blaise Ford and Food Editor Nancy Hopkins.
It was so cool to hear how a magazine comes together, how they book a year in advance and all the behind-the-scenes juicy tidbits.
Our next session was with Greg Luna, Senior Food Stylist. After he gave us tips on how he styled and photographed food, we were given a team styling team challenge. Each table was given a basket and we had to quickly style and photograph avocado toast and using our hashtags they instantly saw how we did with our challenge.
me | Sarah | Heather| Heather | Rachael | Charlotte
The next session was Grant Schneider, author of She Means Business (affiliate link). I could listen to this guy all day! He had so many amazing tips for branding and marketing. I can't wait to read his book.
Joy the Baker led a cooking class and we all made Fig and Pistachio Buttermilk Cake. It was delicious!
I fell in love with her. She was so down to earth and fun to listen to. She's an author to a number of cookbooks as well.
During lunch, my friend Stephanie introduced me to the editor and from the look on my face I was nervous!
We had a chance to pitch the editors for magazine ideas in 90 seconds. Here's Stephanie sharing her ideas with the editors.
I was so nervous to do mine but I survived!
The swag bag at the end of the event was amazing! So many amazing goodies for each of us for the kitchen, home and beauty supplies.
At the end of the day, there was a cocktail reception and unfortunately I didn't get any photos. We chatted, drank and I had fun meeting new girls and reconnecting with old friends that I've previously met on my trips to Haven.
Afterwards a bunch of us went for Mexican food afterwards at Gran Electrica. It was delicious and I loved the old building it was in.
Corey | Heather | Jen | me | Jen | Aniko
I've been to New York once many years ago (when the World Trade Towers were still here) and this trip was amazing even though it was so short.
I'm so honoured to be a part of this blogging community and so thankful for my invite to this BHG Stylemaker event.
I definitely can't wait to go back again!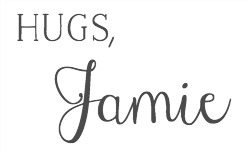 SaveSaveSaveSaveSaveSaveSaveSave
SaveSaveSaveSaveSaveSave
SaveSave
SaveSaveSaveSave